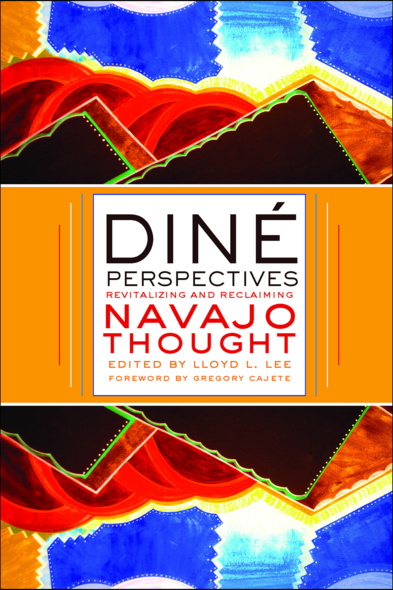 4 images, 11 figures, 2 tables
Diné Perspectives
Revitalizing and Reclaiming Navajo Thought
The University of Arizona Press
What does it mean to be a Navajo (Diné) person today? What does it mean to "respect tradition"? How can a contemporary life be informed by the traditions of the past? These are the kinds of questions addressed by contributors to this unusual and pathbreaking book.
 
All of the contributors are coming to personal terms with a phrase that underpins the matrix of Diné culture: Sa'ah Naagháí Bik'eh Hózhóón. Often referred to simply as SNBH, the phrase can be translated in many ways but is generally understood to mean "one's journey of striving to live a long, harmonious life." The book offers a variety of perspectives of Diné men and women on the Diné cultural paradigm that is embedded in SNBH. Their writings represent embodied knowledge grounded in a way of knowing that connects thought, speech, experience, history, tradition, and land. Some of the contributors are scholars. Some are Diné who are fighting for justice and prosperity for the Navajo Nation. Some are poets and artists. They are united in working to preserve both intellectual and cultural sovereignty for Diné peoples. And their contributions exemplify how Indigenous peoples are creatively applying tools of decolonization and critical research to re-create Indigenous thought and culture in a present day that rarely resembles the days of their ancestors.
 
More than 300,000 people self-identify as Diné today. Every one must grapple with how to make a life that acknowledges Sa'ah Naagháí Bik'eh Hózhóón. Diné Perspectives is unique in bringing such personal journeys to the public eye.
This outstanding book synthesizes diverse stories of Diné artists, writers, thinkers, and community members and is written for both academic and non-academic audiences. Diné Perspectives privileges Diné readers of all ages and it invites further dialogue about how one actively works towards Diné revitalization, reclamation and renewal of Sa'a Naagháí Bik'eh Hózho´o´n, the foundational epistemology that will ensure Diné continuum.'—Transmotion

'There are certainly not enough books that address multidimensional decolonization, particularly from tribally-specific perspectives. I can't think of another collection like this.'—Qwo-Li Driskill, co-editor of Queer Indigenous Studies: Critical Interventions in Theory, Politics, and Literature
A number of essays in this collection are very personal and powerful testaments to survivance and demonstrate the centrality of SNBH/Hózhó in serving to assist Diné in decolonizing and indigenizing Diné education, language revitalization, tribal enrollment policies, and governance.'—Kathy M'Closkey, author of Why the Navajo Blanket Became a Rug: Excavating the Lost Heritage of Globalization
Lloyd L. Lee is an assistant professor in the Native American Studies Department at the University of New Mexico. He is also the book review editor for the journal American Indian Quarterly. Lee is Diné of the Towering House and Red Bottom clans. His maternal grandfather clan is Salt and his paternal grandfather clan is Water's Edge.
List of Illustrations
Foreword
Gregory Cajete
Preface

Introduction
American Indian Scholars
Shawn L. Secatero
Part I. Frameworks of Understanding
Beneath Our Sacred Minds, Hands, and Hearts: One Dissertation Journey
Shawn L. Secatero
Understanding Hózhó˛ to Achieve Critical Consciousness: A Contemporary Diné Interpretation of the Philosophical Principles of Hózhó˛
Vincent Werito
Morning Offerings, Like Salt
Esther Belin
7pm thought, memory @ Dziłnaodiłthle-Eastern View
Venaya Yazzie
Part II. Analyses of Methodologies
Diné Culture, Decolonization, and the Politics of Hózhó˛
Larry W. Emerson
The Value of Oral History on the Path to Diné/Navajo Sovereignty
Jennifer Nez Denetdale
Narrating Ordinary Power: Hózhó˛ó˛jí, Violence, and Critical Diné Studies
Melanie K. Yazzie
The Boy Who Threw the World Away
Venaya Yazzie
Part III. Political Challenges
Historic and Demographic Changes That Impact the Future of the Diné and the Development of Community-Based Policy
Yolynda Begay
The Origin of Legibility: Rethinking Colonialism and Resistance among the Navajo People, 1868–1937
Andrew Curley
Dinétah
Venaya Yazzie
Part IV. Paths for the Future
Sustaining a Diné Way of Life
Kim Baca
"If I Could Speak Navajo, I'd Definitely Speak It 24/7": Diné Youth Language Consciousness, Activism, and Reclamation of Diné Identity 158
Tiffany S. Lee
The Navajo Nation and the Declaration on the Rights of Indigenous Peoples
Lloyd L. Lee
Atmosphere
Venaya Yazzie

Contributors
Index
Find what you're looking for...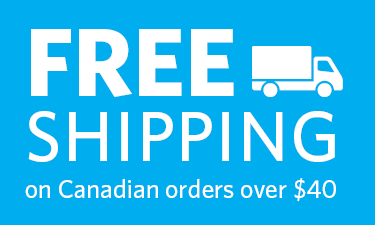 Stay Informed
Receive the latest UBC Press news, including events, catalogues, and announcements.
Publishers Represented
UBC Press is the Canadian agent for several international publishers. Visit our
Publishers Represented
page to learn more.