Direct Work with Vulnerable Children
Playful Activities and Strategies for Communication
Jessica Kingsley Publishers
For many vulnerable children, the idea of talking to an adult about their experiences and feelings can be a daunting prospect. This book demonstrates how the introduction of playfulness when working with neglected or abused children helps to build a trusting relationship by openly engaging with the child's world.
The practical activities and resources provided have been developed over 20 years of working with vulnerable children and are proven to help reduce feelings of stress and open up the lines of communication between adult and child. The straightforward, accessible style makes them easy to follow and ideal for reference in everyday practice.
With plenty of tried and tested advice, this book is essential reading for all those working with vulnerable children, including social workers, child protection workers, therapists, teachers and police interviewers, who are looking for effective ways to engage with them.
Practical, sensitive and packed with low-tech, cheap and engaging ideas for direct work with children this book will convince anyone working with children and young people of the benefits of creative activities. It is peppered with the stories of children that vividly illustrate their delight at being able to communicate about their lives on their terms.

The harsh realities of the dangers and pressure many children experience are not skirted around, the book offers a wide variety of exercises for tackling serious child protection issues. The detailed descriptions of activities are supported by extensive information about the world of children and young people and how to prepare the ground for effective direct work. This book is inspiring.

I am sure this book will be of real value to people in the field.

– Brigid Daniel, Professor of Social Work, School of Applied Social Science, University of Stirling, UK
This book is a wonderful resource for all those who work or have contact with children. It contains a wealth of practical ideas, which are all clearly explained, and with diagrams and drawing to illustrate their use... Carers, parents, teachers and therapists will find this little gem of a book a must for their bookshelf. – www.whataboutthechildren.org.uk
Reference is made to the challenges of building and sustaining a relationship noting that every interaction can change a child's view of adults and the world around them and that this is a huge privilege and responsibility as well as both rewarding and beneficial to child and worker... What shines for me about this book is the huge respect, care and consideration it demonstrates for the child being a person in their own right... A recommended book, particularly if you are working with neglect or abuse, as these activities come from the experiences of the authors - for me, always useful "evidence". – BACP Children & Young People; Pauline Culliney, Deputy Director and Clinical Lead for Children & Young people at Community Counselling HP16 and primary school counsellor
Professional awareness of the need to work directly with vulnerable and abused children in skilled, creative ways has grown enormously in recent years, but there is a real shortage of literature to assist practitioners in doing this work. This important book makes a vital contribution to filling this gap in knowledge. With its combination of theoretical insights and practical tools it has enormous amount to offer students, teachers and experienced practitioners. – Harry Ferguson, Professor of Social Work, School of Sociology and Social Policy, University of Nottingham, UK
A practical, theoretical and therapeutic book, it aims to fill learning gap in social work education by providing solution-focused, child-centred, needs-led and empathetic strategies for communication... The activities bring a professionally enjoyable perspective to breaking down barriers, building trust and continuing relationships with children and their families. – PSW (Professional Social Work)
Audrey Tait is a Social Worker with the Children and Families Practice Team, City of Edinburgh Council. Originally trained as a nursery nurse, she has 20 years' experience working with children in social work settings and for the past 4 years she has been delivering a training course, Communicating with Children, for the City of Edinburgh Council's Children and Families Department. Helen Wosu is an independent social worker and holds an MSc in Advanced Social Work Practice from the University of Edinburgh. She has previously worked as a Teaching Fellow at the University of Dundee, a senior social worker for a practice team and as an Employee Development Officer in Child Protection for the City of Edinburgh Council. She currently undertakes kinship care and adoption assessments as well as child development and child protection training.
Acknowledgements. Foreword by Brigid Daniel, University of Stirling, UK. 1. Engaging Effectively with Children. 2. Preparation. 3. Free Play. 4. Basic Principles when Working with Children. 5. The Child. 6. Using Self and the Environment. 7. Common Misconceptions about Barriers to Working Creatively with Children. 8. Helping Us Talk Activities. 9. Emotional Literacy Activities. 10. Explaining Things Activities. 11. Strategies to Use when Carer Breaks are Required. 12. Strategies to Help with Night Time Difficulties. Appendices. References. Index.
Find what you're looking for...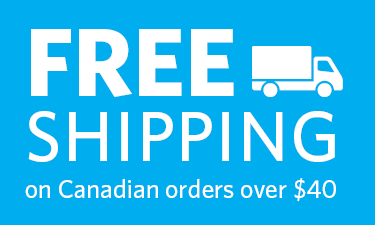 Publishers Represented
UBC Press is the Canadian agent for several international publishers. Visit our
Publishers Represented
page to learn more.