Disability Politics and Care
The Challenge of Direct Funding
"We do not need care!" is a rallying cry for disability movements. It is informed by a recognition that a lack of choice over life decisions – from relationships and employment, to what to wear or eat – is a subtle yet pervasive form of violence endured by many people with disabilities as part of their "care."
Disability Politics and Care examines a provincial direct-funding program to illuminate what happens when people with disabilities are given autonomy over their own care arrangements. In addition to investigating responses from a wide range of stakeholders, Christine Kelly reflects on the broader social and political implications of these sorts of programs. She probes the divide that exists between rejections of care by disability activists, on the one hand, and attempts by feminists to value gendered forms of labour, on the other. Rather than trying to forge common ground, Kelly explores how maintaining a tension between them could positively transform the understanding and practice of care.
Enlivened by the voices of disabled people, attendants, informal supports, and others, this book uses one independent living program as a starting point for untangling much larger philosophical, theoretical, and material questions about (self) determination, (inter)dependence, governance, and justice.
This engaging book will interest scholars and practitioners working in disability studies, social work, women's and gender studies, sociology, and policy studies, as well as advocates and activists working in the areas of disability and care.
It's all here. The tensions and contradictions, the fissures of solidarity, the elegant choreography, the unspoken beauty. Enter this intricate weaving of scholarship, policy, and experience, and reconsider the nuanced relations of giving and receiving intimate human support. In her lucid and meticulous book, Christine Kelly reveals how independent living is 'done.' Disability Politics and Care gives us what we need to revalue – and liberate – care.
Disability Politics and Care is at once very accessible in scope, yet unflinching in applying analysis across locations and commitments. It exposes the creative, resistant, politicized efforts of people with disabilities to redefine their roles, refusing to zoom out from, or to decentre, their experience. This is the book on Canadian disability movements.
A bold, innovative book. Rich in empirical material and creative and critical in its analysis, Disability Politics and Care moves beyond irreconcilable 'either/or' debates about the value of care by presenting it as a tension. Kelly's use of autoethnography makes the narrative compelling and 'truthful.'
Christine Kelly is an assistant professor in community health sciences at the University of Manitoba and former Banting Postdoctoral Fellow in the Institute of Feminist and Gender Studies at the University of Ottawa. For more information about Kelly and her work, visit www.christinekelly.ca.
Introduction: The Tensions of Care
Part 1: Conceptualizing and Researching Care
1 Accessible Care
2 Research, Care, and Embracing the Possibilities of Failure
Part 2: Removing Care
3 "In My Mind That's Not What Care Is": Care Is Not What Happens Here
4 Exploring the "Authentic Times to Care": The Places Where Care Belongs
Part 3: Policy and Social Movement Implications
5 Intricate Messages, Local and Transnational Erasures
6 Governing Independent Living
Conclusion: Removing Care Amid a "Crisis of Care"
Works Cited
Index
Related Titles
Critical Disability Theory
Essays in Philosophy, Politics, Policy, and Law
Edited by Dianne Pothier and Richard Devlin
Dispatches from Disabled Country
By Catherine Frazee; Edited by Christine Kelly and Michael Orsini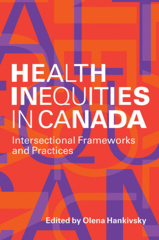 Health Inequities in Canada
Intersectional Frameworks and Practices
Edited by Olena Hankivsky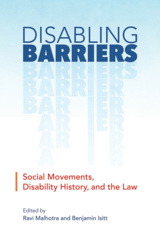 Disabling Barriers
Social Movements, Disability History, and the Law
Edited by Ravi Malhotra and Benjamin Isitt
‹
›
Find what you're looking for...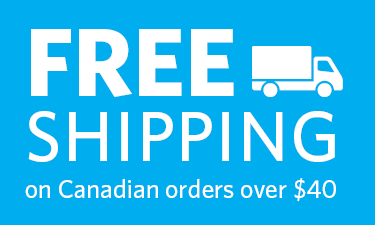 Stay Informed
Receive the latest UBC Press news, including events, catalogues, and announcements.
Publishers Represented
UBC Press is the Canadian agent for several international publishers. Visit our
Publishers Represented
page to learn more.