87 b&w illustrations, 24 color illustrations,
Discovering Mars
A History of Observation and Exploration of the Red Planet
The University of Arizona Press
For millenia humans have considered Mars the most fascinating planet in our solar system. We've watched this Earth-like world first with the naked eye, then using telescopes, and, most recently, through robotic orbiters and landers and rovers on the surface.

Historian William Sheehan and astronomer and planetary scientist Jim Bell combine their talents to tell a unique story of what we've learned by studying Mars through evolving technologies. What the eye sees as a mysterious red dot wandering through the sky becomes a blurry mirage of apparent seas, continents, and canals as viewed through Earth-based telescopes. Beginning with the Mariner and Viking missions of the 1960s and 1970s, space-based instruments and monitoring systems have flooded scientists with data on Mars's meteorology and geology, and have even sought evidence of possible existence of life-forms on or beneath the surface. This knowledge has transformed our perception of the Red Planet and has provided clues for better understanding our own blue world.

Discovering Mars vividly conveys the way our understanding of this other planet has grown from earliest times to the present. The story is epic in scope—an Iliad or Odyssey for our time, at least so far largely without the folly, greed, lust, and tragedy of those ancient stories. Instead, the narrative of our quest for the Red Planet has showcased some of our species' most hopeful attributes: curiosity, cooperation, exploration, and the restless drive to understand our place in the larger universe. Sheehan and Bell have written an ambitious first draft of that narrative even as the latest chapters continue to be added both by researchers on Earth and our robotic emissaries on and around Mars, including the latest: the Perseverance rover and its Ingenuity helicopter drone, which set down in Mars's Jezero Crater in February 2021.
Discovering Mars is the written equivalent of a Mars close approach. Through the authors' pooled perspectives, a reader sees the red planet morph from Babylonian Death Star into the navigable world of windblown dust that remains a focus for human aspiration. Onward to Mars!'—Dava Sobel, author of Galileo's Daughter

'This is a detailed history of exploration, to be sure. But, it's really about the passionate characters, the humans with their telescopes and robots, who have worked to know what goes on out there on this other world. As you read remember; what we've discovered there over the last couple of centuries is amazing; what we'll soon learn about Mars will be astonishing.'—Bill Nye, The Planetary Society

'Discovering Mars details with a retrospective voice the history of humanity's obsession with The Red Planet, from the Babylonians to the modern. Sheehan and Bell expertly distill the history, science, and technology of planetary exploration into a refreshing deep dive into the realm of Mars research. It is a joy to read for both the curious observer and the planetary scientist alike.'—Amy J. Williams, University of Florida, and team member on NASA's Curiosity and Perseverance rover missions

'This epic and one-of-a-kind volume is best read with a mind in full-inquisitive mode and why our technologies have provided decade-after-decade of astounding and captivating reveals … and what awaits us.'--Leonard David

'How is it that in over three-hundred years since astronomers first began to study it, Mars has had such a grip on the human imagination? Is it the dream of an Earthlike world that captivated the public in the decades before the space age? Or the geologic wonderland unveiled by robotic explorers, which even now tease out its amazingly complex history? Or is it the mounting evidence that Mars may have been—and may yet be—inhabited by microbes, a 'second genesis' of life in our solar system? As conveyed in Bill Sheehan and Jim Bell's remarkable saga, it is all these things. Read and understand why we will never be done with Mars.'—Andrew Chaikin, author of A Man on the Moon and A Passion for Mars

'As Sheehan and Bell explain in their introduction, it is the combination of their two angles of approach that allows this book to tell the whole story, and their work of collaboration and integration has given us this special achievement. Especially in this era of climate change, comparative planetology is a very important analytic tool for our civilization. And as Mars is the planet most like Earth by a long shot, studying Mars becomes useful to us, as well as beautiful. In that ongoing study, this book takes its part with distinction and flair.'—Kim Stanley Robinson, award-winning author of the Mars trilogy

'Discovering Mars provides a breathtaking panorama of the human quest to understand our neighboring planet, starting from ancient times, through the era of planetary astronomy from Galileo through the 1950s, and through the era of space missions, all the way to the 2020s. Authors Sheehan and Bell are the perfect pair to present this journey through time and space, from Sheehan's perspective as a science historian and philosopher, and Bell's perspective as a modern-day explorer leading the camera teams on NASA's rovers.'—Roger C. Wiens, Los Alamos National Laboratory

'An extraordinary chronicle of our centuries-old captivation with Mars, enticingly rich in detail … Sheehan and Bell have penned a sweeping, immersive book that takes the reader right to the doorstep of modern exploration.'—Sarah Stewart Johnson, author of The Sirens of Mars: Searching for Life on Another World

'Discovering Mars is destined to become the gold standard of books on Mars. Authoritative, factual, and easy-to-read, this book takes the reader on a breath-taking ride to our neighbor in space, the Red Planet. It is a must-read for anyone who wants to know about Mars.'—Michio Kaku, author of The God Equation: The Quest for a Theory of Everything

'A fascinating, full-spectrum survey, told by two of the elect among Mars chroniclers, of how inhabitants of the solar system's pale blue dot have peered at, flown around, probed into, ridden over, pondered, and repondered the system's bright red dot. An indispensable source for Mars enthusiasts.'—Stephen J. Pyne, author of The Great Ages of Discovery. How Western Civilization Learned About a Wider World

'Bill Sheehan and Jim Bell lead an exhilarating voyage to understand Mars. The journey is as much about human imagination and eccentricity as it is about scientific data and observation, and the team of Mars historian Sheehan planetary scientist Bell expertly show the way. Never has armchair exploration been so provocative!'—Kevin Schindler, Lowell Observatory historian












 
William Sheehan retired from psychiatry in 2018 after a professional career spanning three decades. He is a leading historian of astronomy, with twenty-books to his name.

Jim Bell is a professor of astronomy and planetary science in the School of Earth and Space Exploration at Arizona State University. His research focuses on the geology and composition of planets, moons, asteroids, and comets, and he has authored seven popular science books.
Related Titles
Planets and Perception
Telescopic Views and Interpretations, 1609-1909
The Planet Mars
A History of Observation and Discovery
Exploring Mars
Chronicles from a Decade of Discovery
By Scott Hubbard Foreword by Bill Nye
Mars
The Pristine Beauty of the Red Planet
By Alfred S. McEwen, Candice Hansen-Koharcheck and Ari Espinoza
‹
›
Find what you're looking for...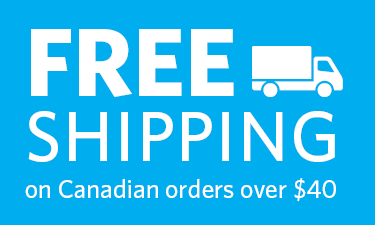 Stay Informed
Receive the latest UBC Press news, including events, catalogues, and announcements.
Publishers Represented
UBC Press is the Canadian agent for several international publishers. Visit our
Publishers Represented
page to learn more.