Dispatches from Disabled Country
"Disability is not our worst-case scenario – our worst-case scenario would be its annihilation." This is the starting point for this powerful collection of writing by and about Catherine Frazee, disability activist, Officer of the Order of Canada, and poetic scholar of justice.
Catherine Frazee has been a central figure in the disability rights landscape in Canada for decades. Her reasoned and passionate insights are topical and often ahead of their time. Always bold, always progressive, and frequently provocative, Frazee's work presents an unwavering, fierce commitment to engage in public debate from a position that centres the lives of disabled people.
Shifting the centre for contemporary policy and practice to more fairly reflect the aspirations and entitlements of diverse disabled populations is no small feat. It requires all of us, first and foremost, to unshackle from dominant narratives that equate disability with incapacity, tragedy, and loss.
These selected writings kickstart that process by revealing what has been unfolding for decades just under the radar of ableist society. From ground zero in Disabled Country, Frazee introduces us to "a poetics of identity, an ethos of empathy, and a sanctuary from philosophies of greed and utility."
Between the lines of this startling and intelligent collection, readers will perceive the contours of a social movement on the rise, a knowing people bound together by struggle and pride, and an essential agenda for anti-ableist reforms in the domains of law, medicine, education, culture, and governance.
Dispatches from Disabled Country is essential reading for all those involved with or interested in disability and disability activism, as well as for learners and educators in politics, medicine, law, sociology, education, and any other field that touches on policy or practice on the lives of people with disabilities.
Branding a book as a 'must-read' can sometimes be the literary equivalent of 'eat your vegetables.' Yes, reading Dispatches from Disabled Country will surely be good for you. But it will also excite, engage, enrage, and engross you. With a poet's ear for the perfect phrase and a scholar's mind for critical questions that demand answers, Catherine Frazee explodes the complacency of ableism and demands that together we imagine otherwise to create a collective future 'born from love of justice.' She is a beautiful, witty, and deft writer who has made me think differently about myself, my beliefs, and my understanding. This book is full of lines I never want to forget. I am so grateful for it and for Catherine Frazee.
Frazee's work makes an important contribution to Canadian public discourse, not only on issues connected to disability, law, and the arts, but to larger human concerns such as empathy, vulnerability, and connection. It is essential reading for all Canadians.
Catherine Frazee's valuable writings are finally available in one place. Dispatches from Disabled Country adds to our knowledge of the intersectional nature of disability. This long-awaited book is highly readable and truly unique.
Words are Catherine Frazee's close companions, the beloved tools of her craft, the instrument of her analysis, the energy of her activism in the struggle for disability justice ... The power of Dispatches from Disabled Country lies not just in what gets said, in the topics selected, the values espoused, the arguments made, and the positions taken; the power also lies in how Catherine says it – in the cart and the horse, the unexpected guests, the rattlesnake and the venom, the monsters that matter, the danger and the courage.
Catherine Frazee is a professor emerita at Toronto Metropolitan University, where, prior to her retirement in 2010, she served as a professor of distinction and codirector of the Ryerson RBC Foundation Institute for Disability Studies Research and Education. She also acted as the chief commissioner of the Ontario Human Rights Commission from 1989 to 1992. She has provided expert testimony before Federal and Superior Courts on human rights and disability disadvantage and has contributed actively in Supreme Court of Canada interventions of strategic concern to disabled Canadians, most recently regarding the legalization of euthanasia and assisted suicide. Frazee has written extensively on human rights, precarious citizenship, and the activist resistance of disabled people.
Dr. Frazee has received honorary degrees from Carleton University, Dalhousie University, the University of New Brunswick, and McMaster University. She was appointed an Officer of the Order of Canada in 2014 for "her advancement of the rights of persons with disabilities, and as an advocate for social justice."
Christine Kelly is an associate professor in the Department of Community Health Sciences at the University of Manitoba. Michael Orsini is a full professor in the Institute of Feminist and Gender Studies and School of Political Studies at the University of Ottawa.
Contributors: Eliza Chandler, Harvey Chochinov, Kathryn Church, Laverne Jacobs, Christine Kelly, Michael Orsini, and Melanie Panitch
Foreword / Kathryn Church and Melanie Panitch
Preface: About Disabled Country / Catherine Frazee
Introduction / Christine Kelly and Michael Orsini
Refusing Extinction
Introduction / Harvey Chochinov
Death in Disabled Country: Declaring Ourselves in the MAiD Debate
Under the Microscope: Dissecting Law and Medicine in the Disability Rights Laboratory
Disability and Law: Rethinking Paradigms
Vigils for Tracy Latimer
Vulnerability and Inducement: Locating the Cart and the Horse
Disability Studies: The Genetic Counsellor's Unexpected Guest
Lamb Affidavit
Disrupting Culture
Introduction / Eliza Chandler
Art with Attitude
Because We Are: Anthem for Disabled Country
Kicking the Applecart, Upsetting Culture
Absent Presence: Disability in (and out of) the Museum
Stelco's Cabin, a Response
Contributing to Culture
Out from Under: Two Beginnings
Unmaking Vulnerability
Introduction / Laverne Jacobs
Violence, Disability, and Remembering
Courageous States
Disability in a Dangerous Time
Venom without Malice: On First Meeting a Rattlesnake
Separate but Equal, Isn't
Activism Works
Why Monsters Matter: Portrait of the Activist as a Young Monster
Conclusion: An Interview with Catherine Frazee / Michael Orsini and Christine Kelly
Notes; References; Index
Related Titles
A World without Martha
A Memoir of Sisters, Disability, and Difference
Able to Lead
Disablement, Radicalism, and the Political Life of E.T. Kingsley
By Ravi Malhotra and Benjamin Isitt
Disability Politics and Care
The Challenge of Direct Funding
Disabling Barriers
Social Movements, Disability History, and the Law
Edited by Ravi Malhotra and Benjamin Isitt
Mobilizing Metaphor
Art, Culture, and Disability Activism in Canada
Edited by Christine Kelly and Michael Orsini
‹
›
Find what you're looking for...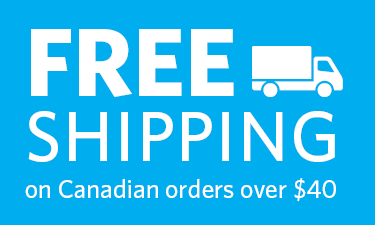 Stay Informed
Receive the latest UBC Press news, including events, catalogues, and announcements.
Publishers Represented
UBC Press is the Canadian agent for several international publishers. Visit our
Publishers Represented
page to learn more.