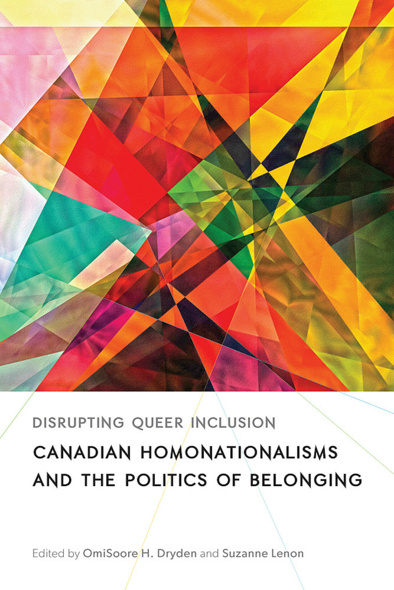 Disrupting Queer Inclusion
Canadian Homonationalisms and the Politics of Belonging
Canada likes to present itself as a paragon of gay rights. This book contends that Canada's acceptance of gay rights, while being beneficial to some, obscures and abets multiple forms of oppression to the detriment and exclusion of some queer and trans bodies.
As the title to this provocative volume implies, Disrupting Queer Inclusion: Canadian Homonationalisms and the Politics of Belonging seeks to unsettle the belief that inclusion equals justice. The contributors draw from a range of interdisciplinary perspectives to detail how the fight for acceptance engenders complicity in a system that fortifies white supremacy, furthers settler colonialism, advances neoliberalism, and props up imperialist mythologies (such as the one that Canada is a safe haven). They do this by highlighting the uneven relationships produced by normative articulations of sexual citizenship in a wide range of contexts – in prisons, at PRIDE House, Pride marches, fetish fairs, and the feminist porn awards – as well as within the laws and regulations governing marriage, hate crimes, citizenship, blood donation, and refugee claims.
Offering a fresh analysis of the complexity of queer politics and activisms within a Canadian context, this book will interest activists and scholars from a broad range of disciplines including: queer and sexuality studies, women and gender studies, Canadian studies, diaspora studies, law and society, political science, and sociology.
This is one of the first collections of essays to attend to homonationalism in a Canadian context. Each essayist puts forth a sustained conversation with nation, race, and colonialism. Together, the writers demonstrate how the theoretical tenets of queer theory demand engagement with – and in fact must always already be in conversation with – the geographic specificities of racial-sexual marginalization. A smart book that will be enjoyed by readers interested in queerly racial struggles.
The essays in this book are more than an intervention. They require that the grounds of homosexual arrival, or rights, be fundamentally rethought.
OmiSoore H. Dryden is assistant professor in the Department of Women's, Gender, and Sexuality Studies at Thorneloe University (at Laurentian University) in Sudbury, Ontario. She teaches in the areas of critical race theory, queer diaspora, and introductory and advanced queer and feminist theories. Her research examines the links between race, sexuality, gender, and community through the themes of blood – how it is donated, discursively constructed, and shared. OmiSoore explores how "gay blood," "black/African blood," and queer identifications intersect with (homo)nation making. Her work has appeared in Atlantis: A Women's Studies Journal, Women and Environments International Magazine, and Rhizomes: Cultural Studies in Emerging Knowledge.
Suzanne Lenon is an associate professor in the Department of Women and Gender Studies at the University of Lethbridge, Alberta. Her research interests lie at the intersections of critical-race feminisms and law, and gender and sexuality. Her work has appeared in Social Identities: Journal for the Study of Race, Nation and Culture; Journal of Intercultural Studies; Canadian Journal of Women and the Law; darkmatter; and Atlantis: Critical Studies in Gender, Culture and Social Justice. She is also the co-editor of a special issue of Canadian Journal of Law and Society on "Law and Decolonization."
Contributors: Julian Awwad, Naomi de Szegheo-Lang, Alexa DeGagne, Sonny Dhoot, Marty Fink, Patrizia Gentile, Gary Kinsman, Kathryn Trevenen, Amar Wahab
Foreword / Rinaldo Walcott
Introduction: Interventions, Iterations, and Interrogations That Disturb the (Homo)Nation / Suzanne Lenon and OmiSoore H. Dryden
1 Queer Regulation and the Homonational Rhetoric of Canadian Exceptionalism / Julian Awwad
2 Unveiling Fetishnationalism: Bidding for Citizenship in Queer Times / Amar Wahab
3 Pink Games on Stolen Land: Pride House and (Un)Queer Reterritorializations / Sonny Dhoot
4 Disruptive Desires: Reframing Sexual Space at the Feminist Porn Awards / Naomi de Szegheo-Lang
5 Monogamy, Marriage, and the Making of Nation / Suzanne Lenon
6 Homonationalism at the Border and in the Streets: Organizing against Exclusion and Incorporation / Kathryn Trevenen and Alexa DeGagne
7 "A Queer Too Far": Blackness, "Gay Blood," and Transgressive Possibilities / OmiSoore H. Dryden
8 National Security and Homonationalism: The QuAIA Wars and the Making of the Neoliberal Queer / Patrizia Gentile and Gary Kinsman
9 Don't Be a Stranger Now: Queer Exclusions, Decarceration, and HIV/AIDS / Marty Fink
References
Contributors
Index
Find what you're looking for...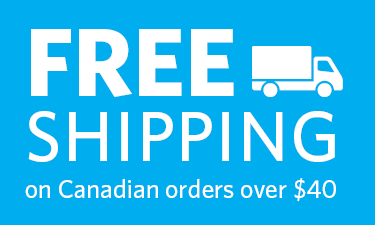 Stay Informed
Receive the latest UBC Press news, including events, catalogues, and announcements.
Publishers Represented
UBC Press is the Canadian agent for several international publishers. Visit our
Publishers Represented
page to learn more.