Dissident Women
Gender and Cultural Politics in Chiapas
University of Texas Press
Yielding pivotal new perspectives on the indigenous women of Mexico, Dissident Women: Gender and Cultural Politics in Chiapas presents a diverse collection of voices exploring the human rights and gender issues that gained international attention after the first public appearance of the Zapatista National Liberation Army (EZLN) in 1994.
Drawing from studies on topics ranging from the daily life of Zapatista women to the effect of transnational indigenous women in tipping geopolitical scales, the contributors explore both the personal and global implications of indigenous women's activism. The Zapatista movement and the Women's Revolutionary Law, a charter that came to have tremendous symbolic importance for thousands of indigenous women, created the potential for renegotiating gender roles in Zapatista communities. Drawing on the original research of scholars with long-term field experience in a range of Mayan communities in Chiapas and featuring several key documents written by indigenous women articulating their vision, Dissident Women brings fresh insight to the revolutionary crossroads at which Chiapas stands—and to the worldwide implications of this economic and political microcosm.
Shannon Speed is Assistant Professor of Anthropology at the University of Texas at
Austin. R. Aída Hernández Castillo is Associate Professor of Social Anthropology at the Center
of Advanced Studies in Social Anthropology (CIESAS) in Mexico City. Lynn M. Stephen is Distinguished Professor of Anthropology at the University of
Oregon.
Preface: Indigenous Organizing and the EZLN in the Context of Neoliberalism in Mexico (Lynn M. Stephen, Shannon Speed, and R. Aída Hernández Castillo)
Acknowledgments
Section One: Key Women's Documents

Women's Revolutionary Law
Women's Rights in Our Traditions and Customs
Comandanta Esthér: Speech before the Mexican Congress
International Day of the Rebel Woman

Introduction (R. Aída Hernández Castillo, Lynn M. Stephen, and Shannon Speed)
Section Two: Indigenous Women's Organizing in Chiapas and Mexico: Historical Trajectories, Border Crossings

Chapter 1. Between Feminist Ethnocentricity and Ethnic Essentialism: The Zapatistas' Demands and the National Indigenous Women's Movement (R. Aída Hernández Castillo)
Chapter 2. Indigenous Women and Zapatismo: New Horizons of Visibility (Márgara Millán Moncayo)
Chapter 3. Gender and Stereotypes in the Social Movements of Chiapas (Sonia Toledo Tello and Anna María Garza Caligaris)
Chapter 4. Weaving in the Spaces: Indigenous Women's Organizing and the Politics of Scale in Mexico (Maylei Blackwell)

Section Three: Rights and Gender in Ethnographic Context

Chapter 5. Indigenous Women's Activism in Oaxaca and Chiapas (Lynn M. Stephen)
Chapter 6. Autonomy and a Handful of Herbs: Contesting Gender and Ethnic Identities through Healing (Melissa M. Forbis)
Chapter 7. Rights at the Intersection: Gender and Ethnicity in Neoliberal Mexico (Shannon Speed)
Chapter 8. "We Can No Longer Be Like Hens with Our Heads Bowed, We Must Raise Our Heads and Look Ahead": A Consideration of the Daily Life of Zapatista Women (Violeta Zylberberg Panebianco)

References
Index
Find what you're looking for...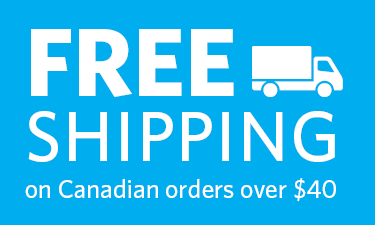 Publishers Represented
UBC Press is the Canadian agent for several international publishers. Visit our
Publishers Represented
page to learn more.