Dramatic Approaches to Brief Therapy
Jessica Kingsley Publishers
Brief dramatherapy is offered in treatment settings for acute or chronic in-patient populations and out-patient or community health settings with a maintenance, rehabilitation or personal development purpose. Providers of such treatment want to offer: the briefest possible treatment programmes; which involve optimum numbers of clients; at the most reasonable level of cost; with the best predictable outcome, and the clearest, most competent, evaluation of efficacy strategies.Written by the directors of the world's major training programmes in dramatherapy, this book presents their approach to and theory of brief dramatherapy.
'...an excellent introduction to dramatherapy. It also provides stimulation for more experienced therapists. There is a rich diet of therapeutic insights, particularly related to the release of creative potential in patients. It is important that the power of these therapeutic methods is known about widely and as such I recommend it to a general readership.'- British Journal of Psychiatry'Within this book is some fascinating reading for creative therapists, particularly those working from a dramatic perspective. The book contains a breadth of experiences and applications of dramatherapy. This book is a useful book for creative therapists generally, and particularly for dramatherapists and psychodramatists; in addition, practitioners of different theoretical orientations might like to read it to get some understanding of dramatherapy processes.'- British Journal of Guidance and Counselling'Alida Gersie, author and pioneer in the uses of storytelling in brief therapy, eloquently brings together top international dramatherapy practitioners in this lucid and comprehensive guide for practice. Each rich and cohesive chapter focuses on a particular aspect of dramatherapy methods as utilised within a wide range of treatment settings. The excellent and eclectic collection of case descriptions presents practical reference material for the beginner to the experienced therapist. End of chapter references also offer exceptional sources for further reading. Through each contributor's insightful exploration, one can recognise the breadth of effective tools that dramatherapy offers. This is truly an invaluable resource for any mental health professional looking to integrate new, effective methods and thinking into the brief therapy process.'- Therapy Weekly'With its extensive coverage of work in this field, the book bids to establish the legitimacy of the method in a variety of therapeutic contexts. A reader wishing to become familiar with concepts and methods, illustrated generously with case vignettes, will find this book useful.'- Contemporary Psychology'...a dynamic presentation of change and insight, the goal of all therapists, achieved by psychodrama. I highly recommend this book to therapists of all disciplines; they will find additional knowledge for helping to heal wounds to the self, relate to objects, and gain insight for recovery.'- Readings: A Journal of Review and Commentary in Mental Health'...will make rewarding reading for any psychotherapist with a particular interest in these very important topics... will give the reader a clear idea of the direct application of drama to psychotherapy.'- British Journal of Psychotherapy
Alida Gersie is a London-based dramatherapist and organizational consultant. Her work with deprived individuals and communities inspired her to develop a story-based method that facilitates productive change in seemingly hopeless situations. For several decades she was Principal Lecturer in the Postgraduate Arts Therapies Department of the University of Hertfordshire. She has taught the story-based approach to planned change in many countries, and has authored and edited several books, including Reflections on Therapeutic Storymaking: The Uses of Stories in Groups, Dramatic Approaches to Brief Therapy, Post Traumatic Stress Disorder and Dramatherapy, Storymaking in Bereavement: Dragons Fight in the Meadow and Storymaking in Education and Therapy, and published by Jessica Kingsley Publishers.
Introduction. Section 1: Principles of Brief Dramatherapy. 1. Five Progressive Phases in Dramatherapy and their Implications for Brief Dramatherapy, Renee Emunah, CIIS, USA. 2. Time and Dramatherapy, Phil Jones, University of Hertfordshire. 3. A Short-Term Model of Dramatherapy Through the Role Method, Robert Landy, New York University. 4. Brief Dramatherapy in a Changing Health Service, Dorothy M. Langley, South Devon College. 5. Drama as Accelerator, David Powley, Dramatherapy Trainer and Consultant. 6.Brief Dramatherapy: The Need for Professional Diagnosis, Herman Smitskamp, Hogeschool Midden Nederland, the Netherlands. Section 2: Brief Dramatherapy in Groups 7. Group Narrative Function in Brief Dramatherapy, Judy Donovan, University of Ripon and York. 8. The Role of Dramatherapy on an Extremely Short Term Inpatient Psychiatric Unit, Alice M. Forrester, Danbury Hospital and David Read Johnson, Yale University School of Medicine. 9. Masking the Gas Mask, Brief Intervention Using Metaphor, Imagery, Movement and Enactment, Mooli Lahad, Tel Hai College, Israel. 10. Is it Therapy or What?: Boundary Issues in the Context of Single Session Therapy, Eva Leveton, CIIS, USA. 11. Brief Dramatherpay and the Collective Creation, Barbara Mackay, Concordia University, Canada. Section 3: Brief Dramatherapy with Individuals. 12. The Use of Dramatherapy and Playtherapy to Help De-brief Children after the Trauma of Sexual Abuse, Ann Cattanach, Institute of Dramatherapy, and Roehampton Institute. 13. Being Together Briefly. One on One Brief Dramatherapy with Clients Hospitalized for Chronic or Reactive Depression, Ditty Dokter, University of Hertfordshire, and Addenbrooke's Hospital, Cambridge. 14. Brief Dramatherapy and Preventative Models of Practice, Sue Jennings, Consultant Dramatherapist and Teaching Fellow. 15. Focusing on Mythic Imagery in Brief Dramatherapy with Psychotic Individuals, Stephen Snow, Concordia University, Montreal. 16. Time and Timing: Attending to Kairos in Brief Dramatherapy, Ted Wharam, College of Ripon and York St John, York. 17. Brief Dramatherapy with Adolescents, Jan-Berend van der Wijk Christlijke Hogeschool Noord Nederland, the Netherlands.
Find what you're looking for...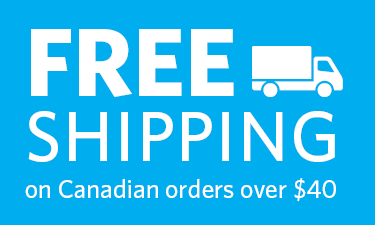 Publishers Represented
UBC Press is the Canadian agent for several international publishers. Visit our
Publishers Represented
page to learn more.