120 color, 80 b&w illustrations
$83.00

Back Order
Ships in 4-6 weeks.
GO TO CART
Efficacious Underworld
The Evolution of Ten Kings Paintings in Medieval China and Korea
University of Hawai'i Press
The Ten Kings hanging scrolls at Tokyo's Seikadō Bunko Art Museum are among the most resplendent renderings of the Buddhist purgatory extant, but their origin and significance have yet to be fully explored. Cheeyun Kwon unfurls this exquisite set of scrolls within the existing Ten Kings painting tradition while investigating textual, scriptural, archaeological, and visual materials from East Asia to shed light on its possible provenance. She constructs a model scheme of the paintings' evolution based on more than five hundred works and reveals channels of popularization, mass production, and agglomeration.
The earliest images of the Ten Kings are found in the tenth-century sūtra The Scripture on the Ten Kings, known to be the work of the monk Zangchuan. By the mid-twelfth century, typological conventions associated with the Ten Kings were widely established, and paintings depicting them, primarily large-scale and stand-alone, became popular export commodities, spreading via land and sea routes to the Korean peninsula and the Japanese archipelago. An examination of materials in Korea suggests a unique development path for Ten Kings subject matter, and this—in conjunction with a close analysis of the Seikadō paintings—forms the core of Kwon's book. Among the Korean works discussed is a woodblock edition of The Scripture on the Ten Kings from 1246. It is markedly different from its Chinese counterparts and provides strong evidence of the subject's permutations during the Koryŏ period (918–1392), when Northern Song (960–1127) visual art and culture were avidly imported. In the Seikadō paintings, Northern Song figural, architectural, landscape, and decorative elements were acculturated to the Koryŏ milieu, situating them in the twelfth to early thirteenth centuries and among the oldest and most significant surviving examples of Koryŏ Buddhist painting.
Efficacious Underworld fills major lacunae in Korean, East Asian, and Ten Kings painting traditions while illuminating Korea's contribution to the evolution of a Buddhist theme on its trajectory across East Asia. With its rich set of color reproductions and detailed analysis of textual and visual materials, this volume will invite significant revision to previously held notions on Koryŏ painting.
In this magnificently-produced volume, Cheeyun Kwon tracks the evolution of the fantastic and persistently-popular imagery of the powerful Ten Kings of Hell from its origins in tenth-century China through its spread across China, Korea, and Japan. The scope of the study is daunting, covering three countries, four centuries, and hundreds of works of art, and the author's approach is meticulous. Every page is alive with explication of the tiniest details bearing on origin, dating, and iconography, examining paintings, textile designs and ceremonial objects along with textual sources and ritual functions. On one level, it is an encyclopedia of popular Buddhist imagery and practices; on another, it is a demonstration of art history at its finest. . . . Scholarship of the kind we see in Kwon's work, which turns so much of prevailing opinion on its head and writes a new history, is as rare as a comet.
Efficacious Underworld is a superb study and an important contribution to a number of fields: East Asian art and maritime history, Buddhism and visual culture, the history of the book in East Asia, afterlife studies, and thanatology. Cheeyun Kwon convincingly reveals that the subtle and delicate 'mid-Koryŏ aesthetic' was based on Song Chinese innovations in landscape and figure painting. Thus her work bridges an important gap between classical Chinese painting--arguably at its pinnacle in the Song--and the flattened and graphic styles of late Koryŏ and Chosŏn Buddhist painting. It is careful and erudite and absolutely essential for understanding the visual language and worlds of meaning in later paintings, both in Korea and Japan.
Cheeyun Lilian Kwon is professor in the Arts and Cultural Management Department and the School of Fine Arts, Hongik University, Seoul. She taught Korean and East Asian art at American University and George Mason University and was curator of Korean art at the Asian Art Museum of San Francisco.
Find what you're looking for...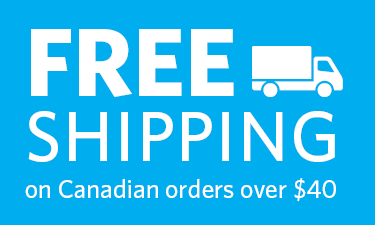 Publishers Represented
UBC Press is the Canadian agent for several international publishers. Visit our
Publishers Represented
page to learn more.