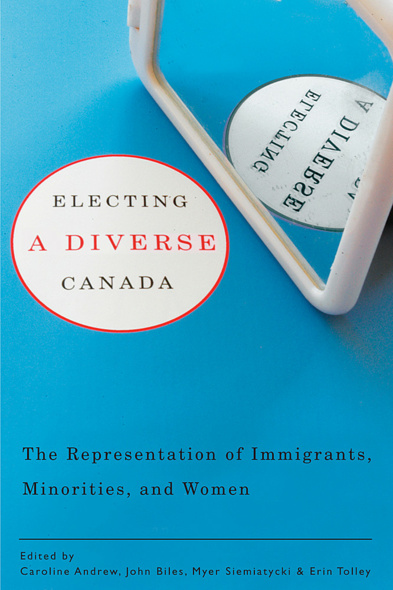 Electing a Diverse Canada
The Representation of Immigrants, Minorities, and Women
Electing a Diverse Canada presents the most extensive analysis to date of the electoral representation of immigrants, minorities, and women in Canada. Covering eleven cities as well as Canada's Parliament, it breaks new ground by assessing the representation of diverse identity groups across multiple levels of government.
The book begins by introducing the literature on electoral representation and the main concepts and frameworks underlying research on immigrants, women, and minorities. Using survey and census data, its chapters provide snapshots of officials elected at municipal, provincial, and federal levels, and compares these to portraits of the general population. The volume concludes by reviewing key findings and discussing patterns of over- and under-representation in Canadian government.
Electoral representation is an important indicator of a democracy's health, yet there is limited research on how well elected representatives reflect the characteristics of voters. Electing a Diverse Canada provides a baseline for future research, not only by assessing electoral representation, but also by outlining key challenges impeding the future health of Canadian democracy.
Electing a Diverse Canada all fit together seamlessly, and the editors do a tidy job of summing up the key findings of the contributing authors, as well as supplying a theoretical framework for the project in their introductory review of theories of representation. As a result, anybody studying issues of representation will find the collection useful. The volume would also be useful as supplementary reading in most courses related to Canadian elections, women and politics, and municipal politics, as well as acting as a foundational resource for individuals researching issues related to representation, the election of marginalized groups into government, or even those looking for profiles and background information about major Canadian cities. As the editors note, this volume is the first of its kind, and the authors ought to be applauded for their efforts.
Caroline Andrew
is a professor in the School of Political Studies at the University of Ottawa.
John Biles
is the Director of Partnerships and Knowledge Transfer for Metropolis.
Myer Siemiatycki
is a professor in the Department of Politics and Public Administration at Ryerson University.
Erin Tolley
is the Director of International Projects for Metropolis.
Contributors: Caroline Andrew, John Biles, Karen Bird, Jerome H. Black, Irene Bloemraad, Michael Caverhill, Joseph Garcea, Karen Bridget Murray, Brenda O'Neill, Carolle Simard, Shannon Sampert, Myer Siemiatycki, Erin Tolley, Jared J. Wesley.
Tables and Maps
Acknowledgments
Introduction / Caroline Andrew, John Biles, Myer Siemiatycki, and Erin Tolley
1 Reputation and Representation: Reaching for Political Inclusion in Toronto / Myer Siemiatycki
2 Diversity and Elected Officials in the City of Vancouver / Irene Bloemraad
3 Political Representation of Minorities in the City of Montréal: Dream or Reality? / Carolle Simard
4 More than Just Cowboys with White Hats: A Demographic Profile of Edmonton and Calgary / Shannon Sampert
5 Our Unrepresentative but Somewhat Successful Capital: Electoral Representation in Ottawa / John Biles and Erin Tolley
6 Many Faces, Few Places: The Political Under-Representation of Ethnic Minorities and Women in the City of Hamilton / Karen Bird
7 Representation Deficits in Regina and Saskatoon / Joseph Garcea
8 The Patterning of Political Representation in Halifax / Karen Bridget Murray, with the assistance of Michael Caverhill
9 Diversity and Political Representation in Winnipeg / Brenda O'Neill and Jared J. Wesley
10 Ethnoracial Minorities in the 38th Parliament: Patterns of Change and Continuity / Jerome H. Black
Conclusion
Contributors
Index
Find what you're looking for...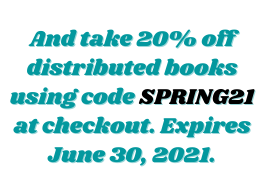 Publishers Represented
UBC Press is the Canadian agent for several international publishers. Visit our
Publishers Represented
page to learn more.