Emerging Practice in Focusing-Oriented Psychotherapy
Innovative Theory and Applications
Jessica Kingsley Publishers
Emerging Practice in Focusing-Oriented Psychotherapy brings together some of the world's most influential contemporary psychotherapists in the field to look at the future of Focusing-oriented approaches.
Focusing-Oriented Psychotherapy - a form of therapy that involves listening to the innate wisdom of the body - is a dynamic and growing field that has evolved greatly since Eugene Gendlin first published the text Focusing-Oriented Psychotherapy in 1996. This book explores recent innovations such as Focusing-Oriented Psychotherapy as a response to trauma, Wholebody Focusing, and how Focusing has been adapted in Japan and South Korea. One section looks at specific contemporary issues and emerging practical applications of Focusing-Oriented Psychotherapy, such as how Focusing can be used in wellbeing counselling and to help decision making processes in counselling and therapy. By offering new alternatives to working effectively with difficult issues and specific client groups, this volume will appeal to a broad range of therapists, coaches, and other practitioners.
Jessica Kingsley Publishers also publishes a companion volume, Theory and Practice of Focusing-Oriented Psychotherapy: Beyond the Talking Cure, edited by Greg Madison [9781849053242].
The articles in this volume will bring excitement and fresh air. It is in the nature of the Focusing process that it generates new next steps from the body. Therein lies its power for change. The only way to understand Focusing is to be carried forward in one's living by it. You can see this process in each article. – From the foreword by Mary Hendricks-Gendlin, Co-Executive Director, The Focusing Institute, New York, USA
The present-centred, embodied process of Focusing underlies the healing that occurs through a wide variety of therapies. This rich collection of articles drawn from practitioners across the globe provides a clear understanding of Focusing as well as a range of clinical applications. Like the process of Focusing itself, these volumes will fully engage your heart and mind, leaving you with a fresh sense of our potential to transform. – Tara Brach, Ph.D., Clinical Psychologist, Founder of the Insight Meditation Community of Washington, USA, and author of Radical Acceptance and True Refuge
This is a wonderfully written, broadly focused and integrative book. It will be useful for all therapists whatever model they espouse who wish to help their clients move beyond what is explicit to a rich inner world that offers them new meaning and new direction. – Dr Sue Johnson, Professor – Ottawa University Canada & Alliant University, San Diego; Director of the International Centre for Excellence in Emotionally Focused Therapy. Author of Love Sense: The revolutionary new science of romantic love (2014)
Greg Madison, AFBPsS is a registered psychotherapist, chartered counselling psychologist, coach, supervisor and mediator. He lectures worldwide on topics including Focusing, Experiential-Existential Psychotherapy, Embodied Self-Coaching for Business, Conflict Resolution, and contemporary experiences such as Cross-Cultural Relocation and the Meaning of Home. He has served on the faculties of FOT, Psychotherapy, and Counselling Psychology trainings in London, New York, Lisbon, and Edmonton. Greg has written extensively and is currently working on ways to integrate experiential awareness into activist and community groups. He divides his time between his life and work in Brighton and London, UK and his retreat in Andalucia, Spain.
Acknowledgements. Foreword. Mary Hendricks Gendlin, Co-Executive Director, The Focusing Institute, New York, USA. Preface. Greg Madison, City University, London, UK, Psychotherapy and Psychology Senior Lecturer, International. Introduction. Greg Madison. Section 1: FOT as a Response to Trauma. 1. Trauma, Myths, Focusing. Emmanuil Vantarakis, Hellenic Focusing Center, Athens, Greece. 2. Focusing and Trauma: A Psychotherapist Explores her own Childhood Trauma. Mary K. Armstrong, MSW, The Centre For Focusing in Toronto, Canada. 3. Aboriginal Focusing-Oriented Therapy. Shirley Turcotte, The Justice Institute of British Columbia, Canada and Jeffrey J. Schiffer, Columbia University, New York, USA. Section 2. Therapeutic Innovations from the 'Whole Body'. 4. A Wholebody Focusing-Oriented Approach to Therapeutic Presence: Envisioning new Possibilities for the Therapist/Client Relationship. Karen Whalen and Kevin McEvenue, both at The Focusing Institute, New York, USA. 5. Dwelling in the Process of Embodied Awareness: Letting Fresh Life Come Through Wholebody Focusing Therapy. Astrid Schillings, Focusing Institut Köln (FINK), Cologne, Germany. 6. Transformational Focusing: Theatre of the Living Body as Vehicle of Personal/Communal Healing. Doralee Grindler Katonah, Sofia University, California, USA and Glenn Fleisch, California Institute of Integral Studies (CIIS), California; JKF University, California, USA. Section 3: Focusing in Asian contexts. 7. Focusing and Naikan, a uniquely Japanese way of Therapy: Innovations on Gendlin's Thought and Practice from the East. Kenichi Itoh, Gakushuin University, Tokyo, Japan, and Mako Hikasa, Taisho University, Tokyo, Japan. 8. Focusing-Oriented Psychotherapy in Korea: Cultural Background, Research Findings and Practice Status. Eunsun Joo, Duksung Women's University, Seoul, South Korea. Section 4: Applications of Focusing Practice to Specific Issues and Populations. 9. Existential Wellbeing Counselling. Mia Leijssen, University of Leuven, Belgium. 10. The Body Knows the Way: Working with Clients Facing Illness and Dying. Joan Klagsbrun, Lesley University, Massachusetts, USA. 11. Living the Dream: The Evolution of Focusing Oriented Dream Work. Leslie Ellis, Inward Bound Counselling and Training, Vancouver, Canada. 12. Understanding and Treating Addiction with the Felt Sense Experience Model. Jan Winhall, Focusing Centre On Borden Street, Toronto, Canada. 13. Decision-making Processes in Counselling and Therapy: Some Dead Ends and Ways Out. Susanne Vahrenkamp, Institut für Gesprächspsychotherapie und personzentrierte Beratung Stuttgart, Germany, and Heinz-Joachim Feuerstein, University of Applied Sciences Kehl, Germany. 14. Focusing with the Consequences of Today's Stressful Living. Isabel Gascón, Occupational Health and Critical Care Specialist, Madrid, Spain. 15. Using Space to Facilitate the Focusing Process. Bernadette Lamboy, Institut de focusing d'Europe Francophone (IFEF), Savoie, France. Section 5: The Person within the Focusing-Oriented Approach. 16. On Becoming a Focusing-Oriented Psychotherapist. Salvador Moreno-López, ITESO University, Mexico. 17. One Therapist's Travel Log. Joan Lavender, Experiential Psychotherapy Project, New York; The Institute for Contemporary Psychotherapy, New York, USA. 18. What Lies Beneath? A Client's Perspective of Focusing-Oriented Therapy. Catherine Garnett, Creative Designer and FOT client, UK. Conclusion. Greg Madison.
Find what you're looking for...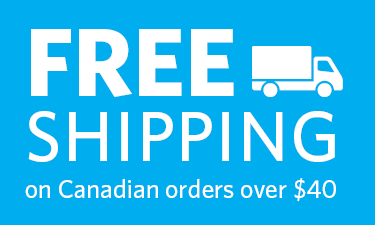 Publishers Represented
UBC Press is the Canadian agent for several international publishers. Visit our
Publishers Represented
page to learn more.