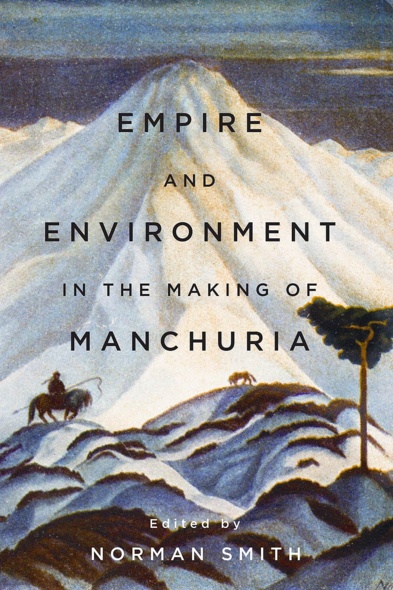 Empire and Environment in the Making of Manchuria
This unique and compelling analysis of Manchuria's environmental history demonstrates how the region's geography shaped China's past. Since the seventeenth century, the call of the Manchurian wilderness, with its abundant wildlife, timber, and mining deposits, has led some of the greatest empires in the world to do battle for its riches. Chinese, Japanese, Manchu, Russian, and other imperial forces have defied unrelenting summers and unforgiving winters as they fought for sovereignty over this vast "frontier."
Until now, historians have focused on rivalries between Manchuria's colonizing forces. Empire and Environment in the Making of Manchuria examines the interplay of climate and competing imperial interests in the region's vibrant – and violent – cultural narrative. Families that settled this borderland reaped its riches while at the mercy of an unforgiving and hotly contested landscape.
As China's strength as a world leader continues to grow, this volume invites further exploration of the indelible links between empire and environment. The role of Manchuria in China's social and political evolution provides context for understanding how the geopolitical future of this global economic powerhouse is rooted in its past.
This compelling analysis of the interplay between climate, geography, and imperial interest in the conquest of Northeast Asia will appeal to scholars of Asia, China, Manchuria, Japan, history, and environmental history.
Overall, Empire and Environment provides a rich array of scholarship that demonstrates the dynamic relationship between Manchuria's natural environment and a variety of distinctive cultures and political regimes over time.
Norman Smith is a professor of history at the University of Guelph. He is the author of Intoxicating Manchuria: Alcohol, Opium, and Culture in China's Northeast and Resisting Manchukuo: Chinese Women Writers and the Japanese Occupation, which was awarded the Canadian Women's Studies Association 2008 Book Prize.
Contributors: David A. Bello, Blaine Chiasson, Annika A. Culver, Loretta E. Kim, Diana Lary, Kathryn Meyer, Wang Ning, Norman Smith, Ronald Suleski, and Sun Xiaoping.
Introduction / Norman Smith
1 Manchuria: History and Environment / Diana Lary
2 Rival Empires on the Hunt for Sable and Tribal in Seventeenth-Century Manchuria / David A. Bello
3 Inclement Weather and Human Error: Impediments to the Tribute System in Qing Manchuria / Loretta E. Kim
4 Producing Full-Fat Controversy: The Politicization of Dairy Production in Post-Colonial North Manchuria, 1924–30 / Blaine Chiasson
5 "Hibernate No More!": Winter, Health, and the Great Outdoors / Norman Smith
6 Constructing a Rural Utopia: Propaganda Images of Japanese Settlers in Northern Manchuria, 1936-43 / Annika A. Culver
7 The Garden of Grand Vision: Slums, Deviance, and Control in Manchukuo, 1940-41 / Kathryn Meyer
8 Salvaging Memories: Former Japanese Colonists in Manchuria and the Shimoina Project, 2001-12 / Ronald Suleski
9 Exile to Manchuria: Stories in the Qing and the PRC / Wang Ning
10 "War against the Earth": Military Farming in Communist Manchuria, 1949-75 / Sun Xiaoping
Related Titles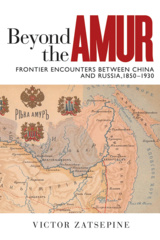 Beyond the Amur
Frontier Encounters between China and Russia, 1850–1930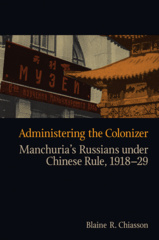 Administering the Colonizer
Manchuria's Russians under Chinese Rule, 1918-29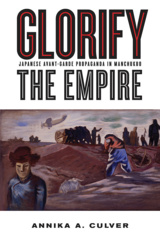 Glorify the Empire
Japanese Avant-Garde Propaganda in Manchukuo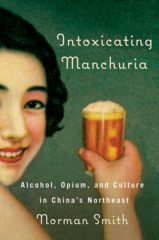 Intoxicating Manchuria
Alcohol, Opium, and Culture in China's Northeast
By Norman Smith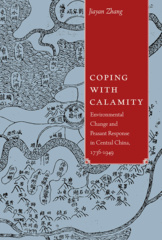 Coping with Calamity
Environmental Change and Peasant Response in Central China, 1736-1949
By Jiayan Zhang
Constructing Empire
The Japanese in Changchun, 1905–45
By Bill Sewell
‹
›
Find what you're looking for...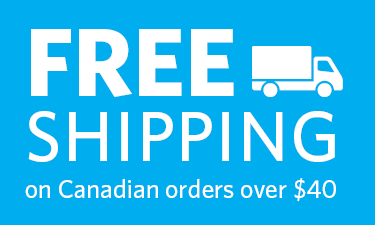 Stay Informed
Receive the latest UBC Press news, including events, catalogues, and announcements.
Publishers Represented
UBC Press is the Canadian agent for several international publishers. Visit our
Publishers Represented
page to learn more.