368 pages, 6 1/100 x 8 99/100
Empires of Time
Calendars, Clocks, and Cultures, Revised Edition
University Press of Colorado
"Aveni . . . explores the interplay of culture and time in this edifying and readable cross-cultural study of timekeeping through the ages."
—The Sciences
A good book on time is a rare thing: it requires history; it requires anthropology; it requires astronomy; and it requires physics. . . . As an anthropologist and astronomer known for his detailed work on the archaeo-astronomy of south and central American cultures, [Aveni] speaks with special authority on the fascinating practices of the Mayan and Aztec cultures and their extraordinary fastidiousness with regard to the marking and meaning of time. But detailed knowledge and good judgement are not sufficient to produce a successful book. Aveni achieves that distinction by virtue of the fact that he also possesses a wonderfully eloquent and engaging prose style that carries the reader through fact after fact that could so easily have ossified into a list of deadly dullness. Empires of Time is one of the best books on a scientific theme for the serious general reader that I have read for some time.'
—The Times Higher Education Supplement
Empires of Time is a lively and readable account of humankind's attempts to understand and account for the rhythms of the cosmos. . . . [A]s Aveni ably demonstrates, the origin and cultural meaning of the world's calendars are a wonderfully complex and intriguing story, involving natural cycles, sacred meaning, and political intrigue. By focusing more than half his book on non-Western traditions, Aveni reminds us that other cultures have rich and varied concepts of the passage of time. Both laypersons and scholars will find this book rewarding.'
- Ray A. Williamson, Author of Living the Sky: The Cosmos of the American Indian
If there is another book like this in the English language, I don't know about it. It is written by an expert who knows how to combine first-rate scholarship and good writing. This book should be of great scientific as well as popular interest.'
- Michael D. Coe, Professor of Anthropology, Yale University
Anthony Aveni is the Russell Colgate Distinguished University Professor of Astronomy, Anthropolgy, and Native Amerifan Studies at Colgate University. He has researched and written about Maya Astronomy for more than four decades. He was named a U.S. National Professor of the year and has been awarded the H.B. Nicholson Medal for Excellence in Research in Mesoamerican Studies by Harvard's Peabody Museum.
Find what you're looking for...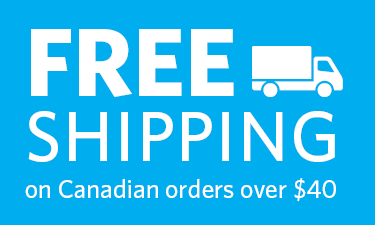 Publishers Represented
UBC Press is the Canadian agent for several international publishers. Visit our
Publishers Represented
page to learn more.