Employment for Individuals with Asperger Syndrome or Non-Verbal Learning Disability
Stories and Strategies
Jessica Kingsley Publishers
Most people with Non-Verbal Learning Disorder (NLD) or Asperger Syndrome (AS) are underemployed. This book sets out to change this. With practical and technical advice on everything from job hunting to interview techniques, from 'fitting in' in the workplace to whether or not to disclose a diagnosis, this book guides people with NLD or AS successfully through the employment mine field. There is also information for employers, agencies and careers counsellors on AS and NLD as 'invisible' disabilities, including an analysis of the typical strengths of somebody with NLD or AS, and how to use these positively in the workplace. Practical information and lists of career resources are supported by numerous case studies to inspire and advise. An essential resource for people with NLD or AS seeking or in employment and their existing or potential employers.
'This book is very suitable for people with Asperger syndrome who are conducting their job search independently or semi-independently, and who are interested in finding a career, not just a job. The author herself has a Non-Verbal Learning disorder and a large part of the book is devoted to contributions from other people with Non-Verbal learning disorder of Asperger syndrome, describing their experiences of employment. The later chapters look in depth at the issues, and provide lots of information and advice on the application procedure and dealing with your employers. Interestingly, the author recommends non-disclosure to employers, and instead suggests being honest about yourself and how you are without giving people labels. This is definitely a book for people who want to be taken seriously.'- Asperger Information.net'Employment for Individuals with Asperger Syndrome or Non-Verbal Learning Disability is the best book I have read on AS/NLD and career issues. I also highly recommend it for the parents and other family members of people with AS/NLD, educators, vocational rehabilitation personnel, mental health professionals, employers, and even the general public. It is essential that more people learn about AS and NLD, and on how both disorders affect employment. Hopefully in the future, the prognosis for those with Asperger's Syndrome and Nonverbal Learning Disorder in the workplace will be more positive. This book is the first step on that journey.' - Asperger's Association of New England Newsletter
Yvona Fast lives in Lake Clear, New York. She has NLD and has worked as a librarian and missionary and is now a freelance writer. Her invited contributors are experts in their field.
Introduction. NLD and AS: Descriptions, Differences and Similarities. Part I. Career Voices. NLD Voices. 1. I Should have Listened. 2. The Lawyer. 3. The Long Road. Charlene A. Derby. 4. The Research Associate. 5. The Professor. 6. For the Love of Books. 7. Try, Try, Try Again. Kim Stocum. 8. The Corporate Backpacker. Lisa Marti. 9. Teaching. Debbie Green. AS Voices. 10. The Prodigal Son. 11. The Eccentric. 12. The Transcriptionist. 13. Great Expectations. 14. Survival in the Workplace. Stephen Shore. 15. The Salesman. Jeff G. 16. The Graduate. 17. In Pursuit of Approval. 18. The Entrepreneur. Part II. Career Strategies. Planning for a Career. 19. Career Planning for the AS/NLD Individual. 20. The Professional Voice: Career Counseling for the NLD/AS World. Marcia Brown Rubinstien. 21. Transitioning from School to Work. James Emmett, Karen Steffan and Yvona Fast. 22. Finding a Job. 23. A Short Intro to Job Hunting. 24. Presenting Yourself: In Print. 25. Showcase your Work. 26. Presenting Yourself: In Person. 27. The Professional Voice: How to Survive the Job Interview. Lawrence M. Blim, CPA, CGFM. 28. Questions to ask in the Interview. Maintaining a Career. 29. The Professional Voice: The Employer's Perspective on Hiring People with NLD/AS. Lawrence M. Blim, CPA, CGFM. 30. Your First Hundred Days. 31. Work Issues. 32. Major Hurdles: Sociability and Communication. 33. More Hurdles. 34. A Few Lists. 35. Disclosing: If, how and when to do it. 36. Some Commandments for an employer who is working with an NLD employee. Jennifer Lerner. 37. Strategies for Successful Employment. Debbie Green. 38. Workplace Bullying and the AS/NLD Individual. Lana Kapchinsky. 39. You have a Bad Attitude. Alice E. Gerard. 40. Vocational Rehabilitation Programs and the NLD/AS Individual. 41. Individualized Employee Plan.Judy Lewis and Debbie Green. 42. I Have a Dream. List of Jobs. Part III. Resources. Disability Resources. Career Resources. Bibliography. Index.
Find what you're looking for...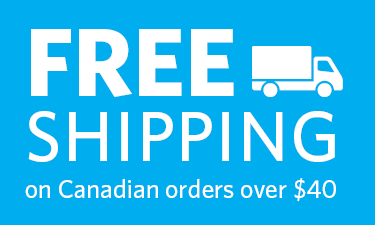 Publishers Represented
UBC Press is the Canadian agent for several international publishers. Visit our
Publishers Represented
page to learn more.