Essential Listening Skills for Busy School Staff
What to Say When You Don't Know What to Say
Jessica Kingsley Publishers
How do you listen effectively when you're already late for a meeting? How do you respond to a girl who's so angry that she's threatening to hit someone? Or to a boy who feels like giving up altogether? How do you listen, not only to students, but also to parents and to colleagues?
Whatever your role in school, listening will be at the heart of what you do. Your school will be measured, in part, by the quality of its daily relationships and those relationships will depend on how confidently people are able to listen to each other. This book answers all the difficult questions about how to listen, what to say, confidentiality and more. Helping with particular issues such as bullying, relationship difficulties, depression and self-harm is also covered.
With over 35 years' experience in a variety of school roles, Nick Luxmoore offers practical, realistic answers, advice and guidance. This book will be essential reading for teachers and non-teachers alike.
Nick Luxmoore has a deep understanding of schools and the young people and adults who inhabit them. Starting from the assumption that we all like to think we listen to each other, this short, accessible book explains how, where there is a genuine will, this can become a reality. By removing the mystique from 'counselling' and providing lots of practical examples, it shows how relatively simply schools can become communities in which all the people really do make time for each other - not just because it's the right thing to do, but also because it makes them more effective places. This book should be required reading for all those adults who work with young people and their families... and most importantly, for school leaders who want to make sure that the words fit the music. – Bernard Clarke, formerly Headteacher in Oxfordshire schools and Advisory Headteacher in Kent.
Nick Luxmoore is a school counsellor, trainer, teacher, youth worker and UKCP registered Psychodrama psychotherapist. He has over 35 years' experience of work with young people and with the professionals who support them. He is the author of several books published by Jessica Kingsley Publishers, including School Counsellors Working with Young People and Staff: A Whole-School Approach, Working with Anger and Young People and Feeling Like Crap: Young People and the Meaning of Self-Esteem. He currently works as the Counsellor at King Alfred's Academy, Wantage, UK.
1. Introduction. 2. Yes, but. There's never enough time! What if I'm not the right person to help? As a listener, what exactly am I trying to achieve? How do I show that I understand? What if I can't help? What if I get upset myself? As a listener, what exactly do I say? What if I don't know what to say? What if someone asks for advice? Should I talk about my own experiences? Is it okay to hug a person? What if I don't like someone? What if they get angry with me? What if someone doesn't want to talk? What if they can't say what they feel? What about confidentiality? What if someone just wants attention? What if they're really clingy? 3. Helping people. Who are struggling with family relationships. Who need to talk about death. Who are stubborn. Who talk of suicide. Who lack self-esteem. Who are angry. Who are being bullied. Who say they're depressed. Who self-harm. Who want to talk about sex. Who can't see the point of life. Who don't care about anything? 4. Conversations that can't be avoided. With students. With parents. With colleagues. 5. Who listens to the listeners? 6. A checklist. Index.
Find what you're looking for...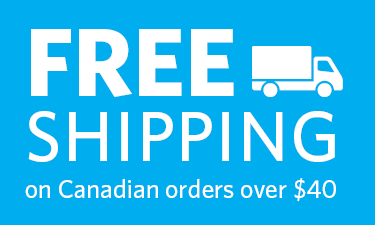 Stay Informed
Receive the latest UBC Press news, including events, catalogues, and announcements.
Publishers Represented
UBC Press is the Canadian agent for several international publishers. Visit our
Publishers Represented
page to learn more.