$34.95

Back Order
Ships in 4-8 weeks.
GO TO CART
Essential Texts in Chinese Medicine
The Single Idea in the Mind of the Yellow Emperor
Jessica Kingsley Publishers
, Singing Dragon
In this selection of core texts, Richard Bertschinger presents a commentary and translation of the key writings for students and practitioners of Chinese medicine in the 21st century from the ancient, definitive set of books on Chinese medicine, the Huangdi Neijing or 'the Yellow Emperor's Medical Classic'.
Bertschinger selects the key sections of the long and often impenetrable Huangdi Neijing that are vital for students and practitioners to know and understand for practice today, and provides an accessible view of these fundamental writings which remain central to all traditional approaches to medicine in China. Taking eminent Ming doctor and scholar Li Zhongzi's selection of texts as a basis, he also includes a number of additional texts from the Huangdi Neijing on topics such as the spirit in treatment, a resonance with nature, the art of needling, and the Five Elemental body and personality types, thus ensuring the relevance of this core set of information for students and practitioners of acupuncture and traditional Chinese medicine today.
"Gather wood without the forester and you will soon become lost in the forest," advises the Yijing. Bertschinger is a consummate guide through the forest of China's earliest medical writings. This insightful and beautifully wrought commentary on the Yellow Emperor's Classic is essential reading for the beginning, middle and end of your studies. – Charles Buck, practitioner and teacher of acupuncture and Chinese herbal medicine, Chairman of the British Acupuncture Council and author of Acupuncture and Chinese Medicine: Roots of Modern Practice
This book is like warm spring water transmitting profoundness in a very calm, non-invasive way to argue the points. It is a mentor, gently holding students' hands, and the angle and content are practice orientated. The introduction section alone accelerated my learning by years and the accurate and insightful translation of the key words illuminates some of the crucial background of Chinese thinking. – Cheng-Hao Zhou, BM(TCM, China) MRCHM MBAcC, Lecturer and Year Leader, Northern College of Acupuncture, York, UK
When educating acupuncturists to work in the western world, many of us have emphasised, quite rightly, the need for complementary practitioners to become familiar with scientific medicine and with western medical practice. This tremendous work provides the opportunity and the medical content for an equal and opposite perspective to be emphasised. All western doctors from now on should be expected to read Richard Bertschinger as a serious part of their initial medical education. – Allen Parrott, PhD, Former Lead Accreditation Officer, British Acupuncture Accreditation Board 2002 –2014
Richard Bertschinger studied for many years with the Taoist Master, Gia-fu Feng. An acupuncturist, teacher of the healing arts, and translator of ancient Chinese texts, he works and practises in Somerset, England. He is the author of 'The Great Intent: Acupuncture Odes, Songs and Rhymes', 'The Secret of Everlasting Life', 'Yijing, Shamanic Oracle of China' and 'Everyday Qigong Practice', also published by Singing Dragon.
Introduction. 1. The Arts and Ways of a Good Life. 2. Yin and Yang. 3. Examining the Colour. 4. The Quiet Pulse. 5. The Zang, Fu and Wuxing. 6. Channels and Collaterals. 7. Patterns of Treatment. 8. The Method of Needling. 9. Pathology. Appendix.
Find what you're looking for...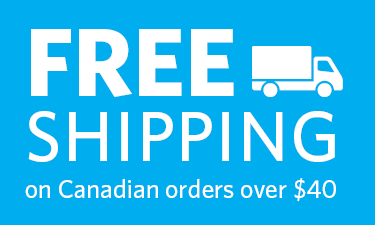 Publishers Represented
UBC Press is the Canadian agent for several international publishers. Visit our
Publishers Represented
page to learn more.