Essentials of Dementia
Everything You Really Need to Know for Working in Dementia Care
Jessica Kingsley Publishers
To provide high quality dementia care, professionals need to be both knowledgeable about dementia and skilled in the provision of care. This book is an introductory reference guide that will help students, professionals and practitioners develop their skills and expertise to better respond to the needs of people with dementia. It sets out information and advice on essential topics, research and evidence-based practice within dementia care in a clear, sensible way. 

Based on the standard course structure for higher and further dementia education, this wide-ranging textbook covers topics including dementia diagnosis, person-centred care and law, ethics and safeguarding. The new go-to book for the dementia curriculum, it is an invaluable tool for anyone wishing to improve the required core skills and values needed to care for those affected by dementia.
Essential of Dementia fills a much needed gap in the literature for professionals working with people with dementia, but also for those who care for friends or relatives with the condition, and even those who have the diagnosis themselves. Written in accessible language, all aspects of the condition are considered, ranging from complex brain pathology to the practicalities of understanding why people with dementia may respond in certain ways. The book can be read from start to finish, but each chapter also acts as a stand-alone guide to the subject covered. I would recommend this for healthcare professionals from any setting or background who work with people with dementia, and it should be mandated reading for medical students. I would also recommend it for carers of those with dementia who want to understand more about the condition.
Dr Shibley Rahman is a stalwart in the field of dementia care and few others have managed to make such consistent and important contributions. In this book, together with Professor Robert Howard, Dr Rahman does set out to provide the 'everything you ever needed to know' guide for supporting people living with a dementia. With the 'Dementia Core Skills Education and Training Framework' as a structure for the book, Rahman and Howard take the reader on a practical and integrated person-centred journey of discovery. The book is a must read for anyone who works with people living with a dementia and its accessible format can only help in improving their lives.
Rahman and Howard's excellent primer on the essentials of dementia absolutely lives up to the promise of its subtitle: 'Everything you really need to know.' Though its ambition is huge - to transform they way society thinks and acts about dementia by improving understanding and awareness among professionals and the public alike - it delivers with aplomb. The authors write with great clarity and succinctness, covering every aspect of good dementia care from ethics and law to best evidence-based care and, above all, treating patients with respect and dignity. An excellent read for doctors, nurses, carers and the interested public.
Dr. Shibley Rahman graduated in neuroscience and medicine from Cambridge University. He speaks regularly about dementia diagnosis and post-diagnostic care, researches wellbeing and advocates rights-based approaches.
Professor Rob Howard is Professor of Old Age Psychiatry at the Division of Psychiatry at University College London.
Foreword by Karen Harrison Dening
Foreword by Kate Swaffer
Acknowledgements
Preface
1. Dementia awareness
2. Dementia identification, assessment and diagnosis
3. Dementia risk reduction and prevention
4. Person-centred dementia care
5. Communication, interaction and behaviour in dementia care
6. Health and wellbeing in dementia care
7. Pharmacological interventions in dementia care
8. Living well with dementia and promoting independence
9. Families and care partners as partners in dementia care
10. Equality, diversity and inclusion in dementia care
11. Law, ethics and safeguarding in dementia care
12. End-of-life dementia care
13. Research and evidence-based practice in dementia care
14. Leadership in transforming dementia care
Afterword
Bibliography
Find what you're looking for...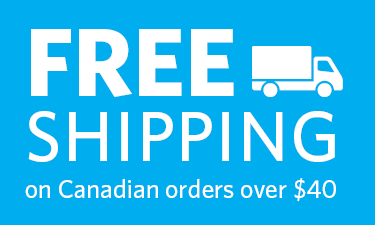 Publishers Represented
UBC Press is the Canadian agent for several international publishers. Visit our
Publishers Represented
page to learn more.