$53.95

Back Order
Ships in 4-8 weeks.
GO TO CART
Ethical Maturity in the Helping Professions
Making Difficult Life and Work Decisions
Jessica Kingsley Publishers
How do we, as humans, arrive at what we call morally or ethically good or bad decisions? What processes are involved in making ethical decisions? Is there a way to move towards ethical maturity and how will being ethically mature assist us with any future decisions we might make?
Ethical Maturity in the Helping Professions provides a comprehensive overview of the most influential ideas in ethical thinking across the ages and considers the ethical challenges faced in various contexts of educational, research, business and organisational sectors. The book reflects on the history, philosophy and science of ethics through an interdisciplinary approach and encourages the reader to consider their own ethical decision-making and the influences which play a role in shaping them. The authors also introduce a brand new model for becoming an ethically mature professional.
This book is essential reading for practising and student psychotherapists, psychologists, counsellors, psychiatrists, social workers, nurses, health care and allied professionals.
I love this book. It provides an excellent summary of the issues and takes the discussion about ethics to a new level of maturity. I have made it required reading for our students.

– Professor David Lane, Middlesex University, UK, and Director of the Professional Development Foundation
Ethical Maturity in the Helping Professions is an interesting and accessible read which is ideal for counselling, coaching, and psychotherapy students and graduates alike. I know that supervisors will ask me about getting copies of the book.

– Professor Maria Gilbert, Joint Head of Integrative Department, Metanoia Institute, London
GO AND BUY THIS BOOK: you need to read it. And then read it again... we are treated to a wonderfully engaging insight into the work of Socrates and Aristotle, with the former attempting to define the constituents of the 'good, (ethically mature), life' and the latter being concerned with moral character... a wonderfully researched and authoritively written account of a range of ways in which poor/dangerous practice can be made much more, or less, likely to occur... They also raise fascinating issues concerning how to learn to be more ethically sensitive, (Chapter 8), and what/how training courses might best teach on the topic (Chapter 17)... this book is an absolute treasure trove of knowledge and full of prompts for reflecting on and stretching ones practice... I whole heartedly applaud Carroll and Shaw for framing this hugely important conversation and outlining a process for engaging in it.

– The Coaching Psychologist; Dr Sally Denham-Vaughan, Co-Founder/Director at Relational Change
This book is a thought provoking and engaging presentation of a unique and exciting area of applied professional ethics. The authors' non-authoritarian tone and accessible language make for an illuminating journey into the area of ethical maturity. Carroll and Shaw confront the reader and one cannot help but engage in the material in the form of self-assessment and reflection. Most importantly, they manage to inspire readers to reach new heights in their own personal, emotional and ethical development.

– Harry Greenwood, St James Ethics Centre, Sydney, Australia
This book radiates originality and brings a creative and free spirited attitude to a topic that is often dragged down with universal protocols of compliance and a focus on rule following... This book is a thought provoking and engaging presentation of a unique and exciting area of applied professional ethics. The authors' non-authoritarian tone and accessible language make for an illuminating journey into the area of ethical maturity... Most importantly, they manage to inspire readers to reach new heights in their own personal, emotional and ethical development.

– Colloquium
The authors bring a refreshing approach to this complex and challenging area of enquiry. Each chapter provides a wealth of carefully selected theory and helpful case examples to assist the reader to explore and understand the basis of their own and other's ethical positions and actions. The book is of interest to all those who aspire to making the world a 'better' place for all of its citizens and I would recommend it to all students training to work in the helping professions.

– Sheila Furness, Senior Lecturer in Social Work, University of Bradford, UK
This is an interesting and insightful book which presents an innovative and refreshing look at the uncertainties and dilemmas of working ethically, but also give a suggestion for a framework for "ethical maturity" within ethical decision-making... This is a clear strength of this text, as is the straightforward explanatory style of writing used. Readers are both encouraged and advised en how to achieve ethical maturity in their work whilst simultaneously being challenged to think critically about their behaviour and attitudes... Rich in ideas, innovative and engaging, this book is a useful addition both to the discussion of how best to work ethically and also to the practice of doing so.

– Kathryn Kinmond, Department of Interdisciplinary Studies, Manchester Metropolitan University, Psychology Learning and Teaching
Michael Carroll is a fellow of the British Association for Counselling, a chartered counselling psychologist, and an accredited Executive Coach and Executive Coach Supervisor. He works as a coach, supervisor, trainer and consultant to organisations in both the public and private sectors specialising in the area of employee well-being. He has published widely in the areas of workplace counselling and counselling supervision. He is co-editor of Integrative Approaches to Supervision also published by Jessica Kingsley Publishers. He currently resides in Somerset, UK. Elisabeth Shaw is a counselling psychologist, couple and family therapist, who also provides clinical supervision and management development across diverse professional groups. She has had over 15 years of experience in the field of ethics and philosophy and currently consults at the St James Ethics Centre, Sydney, as well as being a member of a number of industry based ethics committees. She has published work in the fields of relationship therapy, supervision and ethics. She currently resides in Sydney, Australia.
Acknowledgements. Foreword by Professor Tim Bond. Preface. Introduction. Overview of the book. Part One. The Foundations of Ethical Maturity: History, Philosophy and Science. 1. Setting the Scene: The moral landscape 2. Ethical maturity and unethical behaviour. 3. A very, very short story of ethics. 4. Socrates and Aristotle: Moral character and moral action. 5. The brain and ethics. 6. Relational ethics 7. What is ethical maturity? Part Two. The Six components of ethical maturity. 8. Component 1: Creating ethical ethical sensitivity and mindfulness. 9. Component 2: The process of ethical decision making. 10. Component 2: Maximising choices: Free will, accountability and responsibility. 11. Component 2: Conscious ethical discernment and decision making. 12. Component 2: The influence of the unconscious on ethical decision making. 13. Component 3: Implementing ethical decisions. 14. Component 4: Ethical accountability and moral defence. 15. Component 5: Ethical sustainability and peace. 16. Component 6: Learning from experience and integrating new learning into moral character. 17. Training in ethical maturity. Part Three. Applied ethical maturity in challenging contexts. 18. Organisations, contexts, ethics and maturity. 19. Bought and sold: The ethics of gifts. 20. The ethics of research: Enhancing knowledge and being ethically mature by Professor Tim Bond. 21. And finally… References
Find what you're looking for...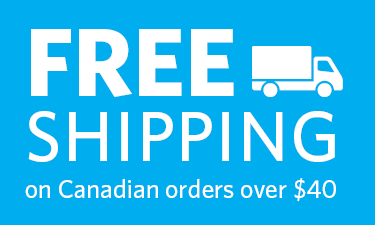 Publishers Represented
UBC Press is the Canadian agent for several international publishers. Visit our
Publishers Represented
page to learn more.