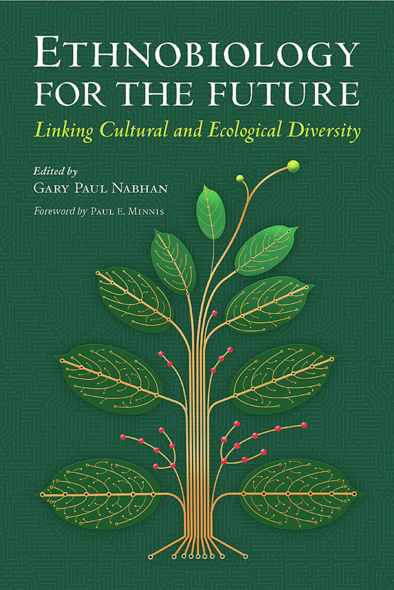 14 halftones, 4 color plates, 16 tables
Ethnobiology for the Future
Linking Cultural and Ecological Diversity
The University of Arizona Press
Ethnobiology holds a special place in the hearts and minds of many because of its dedication to celebrating the knowledge and values of some of the most distinctive cultural practices in some of the most distinctive places on Earth. Yet we live in a world of diminishing natural and linguistic diversity. Whether due to climate change or capitalism, homogeneity is trumping the once-resplendent heterogeneity all around us.

In this important new collection, Gary Paul Nabhan puts forth a call for the future not only of ethnobiology but for the entire planet. He articulates and broadens the portfolio of ethnobiological principles and amplifies the tool kit for anyone engaged in the ethnobiosphere, those vital spaces of intense interaction among cultures, habitats, and creatures.

The essays are grouped into a trio of themes. The first group presents the big questions facing humanity, the second profiles tools and methodologies that may help to answer those questions, and the third ponders how to best communicate these issues not merely to other scholars, but to society at large. The essays attest to the ways humans establish and circumscribe their identities not only through their thoughts and actions, but also with their physical, emotional, and spiritual attachments to place, flora, fauna, fungi, and feasts.

Nabhan and his colleagues from across disciplines and cultures encourage us to be courageous enough to include ethical, moral, and even spiritual dimensions in work regarding the fate of biocultural diversity. The essays serve as cairns on the critical path toward an ethnobiology that is provocative, problem-driven, and, above all, inspiring.
Nabhan's eyes seem especially well attuned to the beauty and joys of the human experience particularly as it relates to our ethnobiological connections.' —Paul Minnis, editor of Ethnobotany: A Reader
This book will be devoured by all Nabhanophiles and should be read by all those interested in food, culture, conservation, botany, and the worlds around them. So chock full of great ideas, penetrating insights, and unforgettable landscapes, it should be savored slowly like the fine feast it is!'—Economic Botany
A MacArthur Fellow and recipient of a Lifetime Achievement Award from the Society for Conservation Biology, Gary Paul Nabhan is the Kellogg Chair in Southwest Borderlands Food and Water Security at the University of Arizona, where he is also a research social scientist at the Southwest Center. He is the author or editor of more than twenty-six books.
Foreword by Paul E. Minnis
Introduction: Letter to Young Ethnobiologists
Part I. Redefining Ethnobiology: Toward a General Theory of the Interactions of Biodiversity and Cultural Diversity
1 Ethnobiology Emerging from a Time of Crisis
2 Defining New Disciplinary Trajectories: Mixing Political Ecology with Ethnobiology
3 Ethnoscience, the "Oldest Science": A Needed Complement to Academic Science and Citizen Science to Stem the Losses of Biodiversity, Indigenous Languages, and Livelihoods
4 Autobiology?: The Traditional Ecological, Agricultural, and Culinary Knowledge of Us!
5 Searching for the Ancestral Diet: Did Mitochondrial Eve and Java Man Feast on the Same Foods?
6 Microbial Ethnobiology and the Loss of Distinctive Food Cultures
7 Ethnophenology and Climate Change

Part II . Exemplifying How Ethnobiology Serves as a Pivotal Interdiscipline in Biocultural Conservation
8 Safeguarding Species, Languages, and Cultures in a Time of Diversity Loss: From the Colorado Plateau to Global Hotspots
9 A grobiodiversity in an Oasis Archipelago
10 Passing on a Sense of Place and Traditional Ecological Knowledge between Generations
11 Biocultural and Ecogastronomic Restoration: The Renewing America's Food Traditions Alliance
12 Conservation You Can Taste: Heirloom Seed and Heritage Breed Recovery in North America
13 Multiple Lines of Evidence for the Origin of Domesticated Chile Pepper, Capsicum annuum, in Mexico
14 Traditional Ecological Knowledge and Endangered Species: Is Ethnobiology for the Birds?

Part III . Writing Ethnobiology for Broader Appeal and Impact
15 Guadalupe Lopez Blanco: Reflections on How a Sea Turtle Hunter Turned His Community Toward Conservation
16 Paleozoologist Paul Martin, the Ghosts of Evolution, and the Rewilding of North America
17 Parque de la Papa: Vavilov's Dream for Potatoes?
18 Why Poetry Needs Ethnobiology: Hawkmoth Songs and Cross-Pollinations
19 A romas Emanating from the Driest of Places
20 The Ethnobiology of Survival in Post-Apocalyptic Dystopias

Afterword: Ethnobiology in Metamorphosis
Contributors
Index
Find what you're looking for...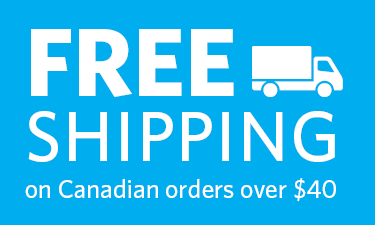 Publishers Represented
UBC Press is the Canadian agent for several international publishers. Visit our
Publishers Represented
page to learn more.