$24.95

Back Order
Ships in 4-6 weeks.
GO TO CART
Ethnoecology
The University of Arizona Press
The re-emerging field of ethnoecology offers a promising way to document and analyze human-environment interactions. This collection brings the discipline into sharp focus, conveying local understandings of environments and proposing a way of looking at the relationship between humans and the natural world that emphasizes the importance of cognition in shaping behavior.
Case studies by international experts explore the varied views of scholars on the human dimension of conversation and the different views of local peoples regarding their own environments. Filled with peoples' voices from North and South America, Africa, and Asia, these cases cover a range of issues: natural resource conservation and sustainable development, the relationship between local knowledge and biodiversity, the role of the commons in development, and the importance of diversity and equity in environmental management.
As the only volume to address the status of this increasingly multidisciplinary field—especially as it relates to the differential power of multiple stakeholders—Ethnoecology: Situated Knowledge/Located Lives is intended for a wide range of specialists not only in social and natural sciences but also in agricultural studies. It conveys the overriding importance of this powerful methodological approach in providing insiders' perspectives on their environment and how they manage it.
CONTENTS
1. Introduction. A View from a Point: Ethnoecology as Situated Knowledge, Virginia D. Nazarea
2. The Value of Subsistence for the Future of the World, Eugene S. Hunn
3. Practical and Religious Meanings of the Navajo Hogan, Lillie Lane
4. The Agronomy of Memory and the Memory of Agronomy: Ritual Conservation of Archaic Cultigens in Contemporary Farming Systems, Michael R. Dove
5. Ethnoecology Serving the Community: A Case Study from Zuni Pueblo, New Mexico, Richard I. Ford
6. Lenses and Latitudes in Landscapes and Lifescapes, Virginia D. Nazarea
7. Cultural Landscapes and Biodiversity: The Ethnoecology of an Upper R¡o Grande Watershed Commons, Devon G. Peña
8. Conserving Folk Crop Varieties: Different Agricultures, Different Goals, Daniela Soleri and Steven E. Smith
9. Plant Constituents and the Nutrition and Health of Indigenous Peoples, Timothy Johns
10. Sustainable Production and Harvest of Medicinal and Aromatic Herbs in the Sierras de C¢rdoba Region, Argentina, Marta Lagrotteria and James M. Affolter
11. Managing the Maya Commons: The Value of Local Knowledge, Scott Atran
12. Safeguarding Traditional Resource Rights of Indigenous Peoples, Darrell A. Posey
13. A Practical Primer on Intellectual Property Rights in a Contemporary Ethnoecological Context, David J. Stephenson, Jr.
14. Toward Compensation: Returning Benefits from Ethnobotanical Drug Discovery to Native Peoples, Katy Moran
15. Am I My Brother's Keeper?, Christine S. Kabuye
16. Epilogue. Quo Vadis? The Promise of Ethnoecology, Robert E. Rhoades and Jack Harlan
Find what you're looking for...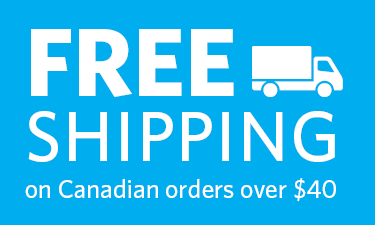 Publishers Represented
UBC Press is the Canadian agent for several international publishers. Visit our
Publishers Represented
page to learn more.