Explanation Points
Publishing in Rhetoric and Composition
Utah State University Press
Explanation Points is a curated collection of disciplinary knowledge and advice for publishing in rhetoric and composition. Covering a variety of topics in an approachable, conversational tone, the book demonstrates how writing faculty from diverse career trajectories and institutions produce, prepare, edit, revise, and publish scholarship.
 
Rhetoric and composition is a uniquely democratic field, made of a group of scholars who, rather than competing with one another, lift each other up and work together to move the field forward. This lively, engaging, story-anchored book offers advice from a range of authors—including emeritus faculty, prolific authors, and early career researchers. Organized by various stages in the writing and publishing process, Explanation Points presents the advice shared between colleagues, passed along from professor to student, or offered online in abbreviated tweets and updates.
 
The best advice book on writing and publishing in the field, Explanation Points is a useful resource for rhetoric and composition scholars including faculty, graduate students, and advanced undergraduate students; writing center administrators, staff, and consultants; graduate pratica and seminars; writing workshop classes; and editors, associate editors, assistant editors, and other academic journal staff.
 
Contributors:
Tim Amidon, Chris Anson, Nancy G. Barron, Ellen Barton, Michael Baumann, Steve Bernhardt, Kristine L. Blair, David Blakesley, Lynn Z. Bloom, Marcia Bost, James Brown, Amber Buck, Rebecca Burnett, Joyce Carter, Kate Comer, Janice Cools, Marilyn Cooper, Craig Cotich, Ellen Cushman, Gabriel Cutrufello, Courtney Danforth, Sid Dobrin, William Duffy, Norbert Elliot, Jessica Enoch, Doug Eyman, Michael Faris, Jenn Fishman, Linda Flower, Brenda Glasscot, Laura Gonzales, Jeffrey T. Grabill, Laurie Gries, Bump Halbritter, Joseph Harris, Byron Hawk, Douglas Hesse, Troy Hicks, Bruce Horner, Asao Inoue, Darin L. Jensen, Erin Jensen, Johndan Johnson-Eilola, Gesa E. Kirsch, Sarah Kornfield, Ashanka Kumari, Christina M. LaVecchia, Donna LeCourt, Barbara L'Eplattenier, Heather Lettner-Rust, Justin Lewis, Julie Lindquist, Tara Lockhart, Andrea Abernethy Lunsford, Katie Manthey, Lisa Mastrangelo, Ben McCorkle, Heidi McKee, Cruz Medina, Laura R. Micciche, Holly Middleton, Lilian Mina, Janine Morris, Joan Mullin, Kim Hensley Owens, Jason Palmeri, Mike Palmquist, Steve Parks, Juli Parrish, Staci Perryman-Clark, Mya Poe, Jacqueline Rhodes, Jeff Rice, Jim Ridolfo, Shirley K Rose, Stuart A. Selber, Jody Shipka, Naomi Silver, Ryan Skinnell, Trixie Long Smith, Kyle Stedman, Patrick Sullivan, Carrie Strand Tebeau, Christie Toth, John Trimbur, Chris Warnick, Kathleen Blake Yancey
'Like the tenure process, developing a research and publication trajectory so often is left behind the veil. These chapters go a long way toward rendering the matter in a practical and transparent way.'
—Howard Tinberg, Bristol Community College
 
John R. Gallagher is assistant professor at the University of Illinois at Urbana-Champaign. His work has been published in Computers and Composition, Enculturation, Rhetoric Review, Technical Communication Quarterly, Transformations, and Written Communication.

Dànielle Nicole DeVoss is professor, associate chair, and director of Graduate Studies in the Department of Writing, Rhetoric, and American Cultures at Michigan State University. She has authored or coauthored several books including Making Space: Writing Instruction, Infrastructure, and Multiliteracies and Type Matters: The Rhetoricity of Letterforms.
Find what you're looking for...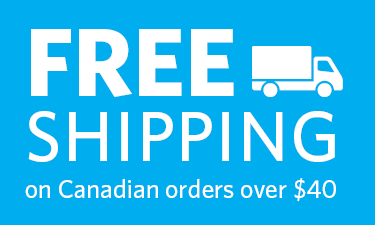 Publishers Represented
UBC Press is the Canadian agent for several international publishers. Visit our
Publishers Represented
page to learn more.