Facilitating Meaningful Contact in Adoption and Fostering
A Trauma-Informed Approach to Planning, Assessing and Good Practice
Jessica Kingsley Publishers
Most children who are fostered or adopted have some level of contact with their birth family -- whether face-to-face or by letter -- yet most of the time the psychological impact of contact on the child isn't considered.
This book explores what attachment, neuroscience and trauma tell us about how contact affects children, and shows how poorly executed contact can be unhelpful or even harmful to the child. Assessment frameworks are provided which take the child's developmental needs into account. The authors also outline a model for managing and planning contact to make it more purposeful and increase its potential for therapeutic benefit. The book covers the challenges presented by the internet for managing contact, unique issues for children in kinship care, problems that arise when adoptive parents separate and many other key issues for practice.
Brimming with practical advice and creative solutions, this is an indispensable tool for social workers, contact centre workers, and other professionals involved in contact arrangements or the therapeutic support of fostered and adopted children.
This sensitive insight into the world of children and young people separated from the families that gave them birth should be required reading for everyone who makes decisions that affect the lives of these children… the potential for transformation and recovery when contact is approached and planned from the perspective of the needs of the child provides real hope for achievable improvements in the lives of our most vulnerable children. I recommend this book unreservedly. – Kate Cairns, Director of KCA Training and Consultancy
Elsie and Louis illustrate contact can be a positive force helping the child to disentangle the web and live comfortably with those in her life, whether directly or indirectly. Much compassion is shown for the child at the centre, but Elsie and Louis go much further. They also have compassion for the adopters, foster carers, other family relations and the birth parents, where it all began. Their sensitive and moving case examples show us that contact can be healing for all involved; leaving the child stronger and those touched by this child healthier. – From the foreword by Kim Golding, Clinical Psychologist with Worcestershire Health and Care NHS Trust
Louis Sydney is a Child and Adult Psychotherapist and Specialist Adoption Consultant who has been working with children and families for over 10 years. He has training in Theraplay®, Dan Hughes' Dyadic Developmental Psychotherapy (DDP), Somatic Experience and Story Stems, and a Diploma in Supervision from the Gestalt Centre. Elsie Price is a Qualified Social Worker and Practice Teacher with over 35 years' experience of working with looked after children. Elsie has also trained by Dan Hughes in the use of Dyadic Developmental Psychotherapy (DDP) and The Theraplay© Institute. She works as a Consultant Therapeutic Social Worker at Adoptionplus. Adoptionplus is a therapeutic voluntary adoption agency based in Buckinghamshire, near Milton Keynes, UK, offering an adoption placement service, specialist therapy services, training and conferences.
Preface, About Adoptionplus, Chapter 1 Introduction: What is Contact and What is it For? Chapter 2 How to facilitate contact: a structured process, Chapter 3 Understanding the Significance of Attachment and Neuroscience for Baby and Toddler Contact, Chapter 4 Contact During the Transition from Care Order to Permanency, Chapter 5 Contact When Moving from Foster Care into Adoption, Chapter 6 Letterbox contact, By Rachel Staff, Chapter 7 Contact Using Video Messages, Chapter 8: Sibling Relationships and Facilitating Sibling Contact, Chapter 9 Contact for Adopted Children with Adoptive Parents who have Separated or Divorced, Chapter 10 Where Contact is not Possible: Contact for children who are not able to meet their Birth Parents or Family, Chapter 11 Contact with Young People: The Long Shadow of Adoption, Chapter 12 Contact in Kinship Care, Endnotes, Index
Find what you're looking for...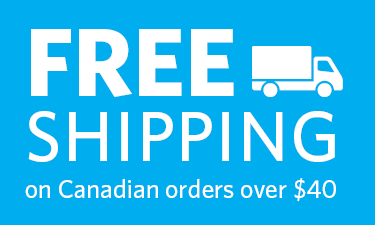 Publishers Represented
UBC Press is the Canadian agent for several international publishers. Visit our
Publishers Represented
page to learn more.