Faith and Fertility
Attitudes Towards Reproductive Practices in Different Religions from Ancient to Modern Times
Jessica Kingsley Publishers
When an individual or couple is considering a difficult choice such as IVF treatment or third party assisted conception, the moral and ethical basis for their decisions may often be informed by their particular faith traditions.aFaith and Fertility is a comprehensive collection of essays by academics and faith leaders from around the world. The reader is introduced to the cultural and religious understanding of fertility as it is practised among diverse international faith traditions. Each chapter is written in an accessible and clear style, outlining each faith's history and its core beliefs and values, showing the influence these have on its moral and ethical perspective on the issues surrounding fertility.aThis book will be a welcome resource for anyone seeking information on the plethora of attitudes towards fertility that are at work in today's global and multi-cultural world.
'Required reading for anyone interested in the field, whether practitioner, ethicist, or simply an observer. I found it compelling reading, and very disturbing.'- Human Fertility'I read it over the Christmas holidays and found that I couldn't put it down... The book succeeds in enlightening the reader and providing a nuances understaning of the different attitudes of the different faiths to assisted conception... and is essential reading for those dealing with patients with diverse religious beliefs.'- Bionews
Eric Blyth is professor of social work at the University of Huddersfield, UK, and visiting professor at Hong Kong Polytechnic University. He is co-chair of the British Association of Social Workers Project Group on Assisted Reproduction. His interest in assisted conception originates from his own experience of childlessness, infertility treatment and adoption. Eric is Editor of the British Journal of Social Work and actively provides consultation for governments, regulatory and professional bodies and the media on assisted conception and related fertility issues. Ruth Landau is an associate professor at the Paul Baerwald School of Social Work and Social Welfare at the Hebrew University of Jerusalem and the Chair of the Institutional Review Board of the Hebrew University. In the past she acted as the Executive Director of the Israeli Family Planning Association for eight years. Ruth has also published widely on social work and ethics and their relation to the issues surrounding fertility. Eric and Ruth are also the editors of Third Party Assisted Conception Across Cultures: Social, Legal and Ethical Perspectives, published by Jessica Kingsley Publishers.
Acknowledgements. Introduction. Chapter 1. A Roman Catholic Perspective on Fertility Issues: Objective Truths, Moral Absolutes and the Natural Law - Jim Richards. Chapter 2. Anglican Faith and Reasoning: Wrestling with Fertility Issues - Phyllis Creighton. Chapter 3. Islamic Identity and the Ethics of Assisted Reproduction - Mohammad Iqbal and Ray Noble. Chapter 4. Hinduism and Reproduction in Contemporary India: Verdic Learnings - Gautam N. Allahbadia, Swati G. Allahbadia and Sulbha Arora. Chapter 5. Chinese Traditional Belief Systems, Livelihood and Fertility - Geok Ling Lee, Celia Hoi Yan Chan, Elizabeth Wai-Hing Choi Hui and Cecilia Lai Wan Chan. Chapter 6. Buddhist Family Values: Fertility and Technological Intervention in the Quest for Enlightenment - Michael G. Barnhart. Chapter 7. 'Broken Calabashes': Yoruba Traditional Faith - Titilayo O. Aderibigbe. Chapter 8. 'Give me children or else I am dead': Orthodox Jewish Perspectives on Fertility - Rabbi Gideon Weitzman. Chapter 9. Faith and Fertility in Reform Jewish Thought - Mark Washofsky. The Editors. Contributors.
Find what you're looking for...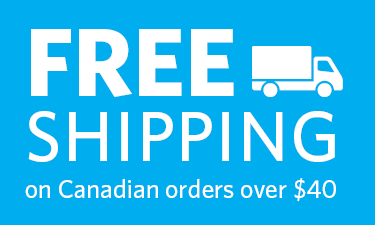 Publishers Represented
UBC Press is the Canadian agent for several international publishers. Visit our
Publishers Represented
page to learn more.