33 tables, 18 graphs and diagrams
Faith, Politics, and Sexual Diversity in Canada and the United States
For decades, lesbians, gays, and other sexual minorities have agitated for significant political change in both the US and Canada. Nowhere have these challenges provoked more heated response than among religious activists, many of whom fear that moral decay accompanies the public recognition of sexual diversity. Queer rights groups, on the other hand, worry about the policy ramifications of accommodating faith in the public sphere.
A remarkable comparative study, this volume explores the interplay of sexual diversity and religious faith on both sides of the border. In examining the tenacity of anti-gay sentiment, as well as the dramatic shifts in public attitudes across all faith groups, these essays look at how interest group mobilization, political party ties to religious constituencies, court rulings, public policy, and debates over sexuality within faith communities have contributed to both conflict and bridge-building.
Faith, Politics, and Sexual Diversity in Canada and the United States is a timely reminder that intense debate over sexuality and religion affects both Canadians and Americans, and reveals that religious adherence does not invariably entail opposition to the political recognition of queer rights.
This unique comparative study of the interplay between faith and sexual diversity in Canada and the United States will be of great interest to students and scholars of political science, gender studies, gay rights, social movements, and religion.
Is religion the primary impediment to LGBT equality? This book puts the popular hypothesis to the test with a comprehensive investigation of a range of religious positions and their insertion into the political realm. Here is the one-stop reference for religious debates on sexuality and how they impact the legislative sphere.
A most impressive book that makes invaluable contributions to a number of literatures. It should be read by all political scientists, as well as those interested in navigating their way through this contested terrain. Written by a team of impressive scholars and analysts, the volume is clear and engaging and helps us understand the dynamics of religion, sexuality, and politics in Canada and the United States.
David Rayside is a professor of political science and former director of the Mark S. Bonham Centre for Sexual Diversity Studies at the University of Toronto. He is author, most recently, of Queer Inclusions, Continental Divisions: Public Recognition of Sexual Diversity in Canada and the United States.
Clyde Wilcox is a professor of government at Georgetown University in Washington, DC. He is author, most recently, of Onward Christian Soldiers: The Christian Right in American Politics, 4th ed.
Preface
Introduction
1 The Difference that a Border Makes: The Political Intersection of Sexuality and Religion in Canada and the United States / David Rayside and Clyde Wilcox
Public Opinion
2 Culture War? A Closer Look at the Role of Religion, Denomination, and Religiosity in US Public Opinion on Multiple Sexualities / Shauna L. Shames, Didi Kuo, and Katherine Levine
3 A Twenty-Year Survey of Canadian Attitudes towards Homosexuality and Gay Rights / Amy Langstaff
Evangelicals
4 "Civility without Compromise": Evangelical Attitudes towards Same-Sex Issues in Comparative Context / Samuel Reimer
5 The Pro-Family Movement in Canada and the United States: Institutional Histories and Barriers to Diffusion / Tina Fetner and Carrie B. Sanders
6 Evangelicals, the Christian Right, and Gay and Lesbian Rights in the United States: Simple and Complex Stories / Clyde Wilcox and Rentaro Iida
7 Liberal, with Conservative "Vibrations": African-American Protestants and the Struggle over Legal Rights for Gay and Lesbian Couples / Robert P. Jones and Daniel Cox
8 Canadian Evangelicals and Same-Sex Marriage / Jonathan Malloy
Mainline Protestants 
9 It's All about Sex: The Roots of Opposition to Gay and Lesbian Marriages in Some Christian Churches / Pamela Dickey Young
10 Focusing, Framing, and Discerning: The United Church of Canada and the Same-Sex Marriage Debate / Roger Hutchinson
11 American Mainline Protestantism and Deliberation about Homosexuality / Laura R. Olson, Paul A. Djupe, and Wendy Cadge
Roman Catholicism 
12 Catholicism, Homosexuality, and Same-Sex Marriage in the United States / Ted G. Jelen
13 Roman Catholics and Same-Sex Marriage in Quebec / Solange Lefebvre and Jean-François Breton
Non-Christian Responses 
14 Paths from Emancipation: American Jews and Same-Sex Marriage / Kenneth D. Wald
15 Muslims and Sexual Diversity in North America / Momin Rahman and Amir Hussain
Political Parties
16 The Conservative Party of Canada and Its Religious Constituencies / David Rayside
17 The Politics of Marriage and American Party Politics: Evidence from the 2004 US Election / John C. Green
Rights Claiming 
18 The Supreme Court of Canada's Attempt to Reconcile Freedom of Religion and Sexual Orientation Equality in the Public Schools / Richard Moon
19 Law, Sexuality, and Morality in the United States / Jason Pierceson
Conclusion 
20 Cross-Border Parallels at the Political Intersection of Sexuality and Religion / David Rayside
Appendices
A Canadian Legal and Institutional Context
B US Legal and Institutional Context
Notes
References
Contributors
Index
Related Titles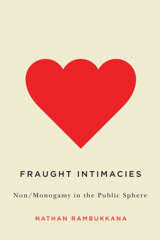 Fraught Intimacies
Non/Monogamy in the Public Sphere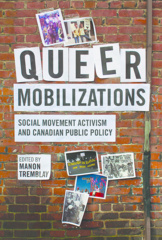 Queer Mobilizations
Social Movement Activism and Canadian Public Policy
Edited by Manon Tremblay
Religion and Sexuality
Diversity and the Limits of Tolerance
Edited by Pamela Dickey Young, Heather Shipley and Tracy J. Trothen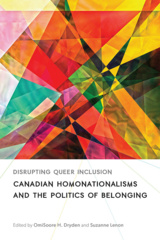 Disrupting Queer Inclusion
Canadian Homonationalisms and the Politics of Belonging
Foreword by Rinaldo Walcott Edited by OmiSoore H. Dryden and Suzanne Lenon
Queering Representation
LGBTQ People and Electoral Politics in Canada
Edited by Manon Tremblay
Making the Case
2SLGBTQ+ Rights and Religion in Schools
By Donn Short, Bruce MacDougall and Paul T. Clarke
‹
›
Find what you're looking for...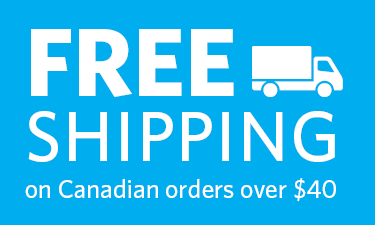 Stay Informed
Receive the latest UBC Press news, including events, catalogues, and announcements.
Publishers Represented
UBC Press is the Canadian agent for several international publishers. Visit our
Publishers Represented
page to learn more.