$35.95

Back Order
Ships in 4-8 weeks.
GO TO CART
Family Support as Reflective Practice
Jessica Kingsley Publishers
Family support is an increasingly important strategic approach to welfare services for children and families. This invaluable resource for all professionals engaged in the development and delivery of these services is underpinned by reflective practice values and structured around four themes:* conceptual frameworks and vocabulary (defining)* policy and organisational structures and processing (planning)* tools for creative practice (doing)* approaches to evaluation (measuring).Contributors from around the world provide international perspectives on core issues in family support. These include the importance of community, the role of statutory and voluntary agencies, youth advocacy, culturally appropriate family support, child protection, disability services and effective means of evaluation. Providing a combination of clear theoretical frameworks and practical guidance, with clear 'how to' messages and a strong emphasis on evaluation, this book will be of interest to social workers, care staff, teachers, community development and police officers, students, policy-makers, evaluators and all those working in all areas of family support.
'This collection is a highly engaging and creative ensemble of insights and approaches to the broad practice of family support. The result is the creation of a rich bed of information that practitioners can link to their own practice... The book is a worthwhile project and an accessible read. From a practice perspective, Family Support is a valuable resource. Pinkerton, in the chapter entitled `Reframing Practice as Family Support' identifies the 'key problem at present in the Irish system is the lack of integration of family support into the 'high priority' child protection system'. This book will help the reframing of this by creating a positive and constructive discourse on family support work.'- British Journal of Social Work'This is a well organized and comprehensive work. A highly recommended read.'- The Relational Child and Youth Practice Journal'This book is particularly, timely given that it combines core themes at the heart of contemporary childcare practice.'- Children and Society'I think that everyone who works with or develops policy about children and families should read it. Family support ought to be very high on the agenda, and this book helps to inform that debate.'- Children Now'This is a well organized and comprehensive work, and I continue to be impressed by the literature on CYC practice coming from Ireland, Scotland and England... This book can become part of an academic course, a resource for CYC family support teams, and a planning tool for administrators. A highly recommended read.'- The Relational Child and Youth Practice Journal'If you are looking for clarification of the idea of family support in a way that provides readable and understandable links between the concept, policy and organisation, models for practice - then look no further... The book emphasises the importance of reflection and evaluation in the practice of family support by practitioners and has a wealth of interesting reading within it. It is an excellent resource for those of us in the family support field of practice'.- Community Care'This is an ambitious book in the breadth of its coverage within such a limited sized volume and the authors are to be commended for its coherence and the balance it strikes between challenging the reader conceptually while not losing a clear focus on practice.'- Journal of Interprofessional Care'Family support seen as an important strategic approach to welfare services for children and families. Of interest to anyone working in areas where support to families is part of practice.'- British Institute of Learning Disabilities
Pat Dolan is joint manager of Western Health Board/NUI, Galway Child and Family Research and Policy Unit and is the director of the forthcoming MA in Family Support Studies at the National University of Ireland. He is directly involved in research on family support and is a recognised international expert in the field. John Canavan is joint manager of Western Health Board/NUI, Galway Child and Family Research and Policy Unit. He manages and is directly involved as a researcher in the area of family support, child protection and alternative care, John Pinkerton is involved in teaching,, researching and writing in the areas of family support and care leaving. He is External Examiner to the MA in Social Work course at Trinity College Dublin, a member of the editorial board of the British Journal of Social Work, a member of the advisory board of the Children's Institute, University of Cape Town and consultant to the Northern Ireland government on the development of a Northern Ireland Children's Strategy. Pat Dolan, John Canavan and John Pinkerton also co-edited Family Support: Direction from Diversity (published by Jessica Kingsley Publishers).
Foreword. 1. Family Support: From Description to Reflection by Pat Dolan, John Pinkerton, Queen's University Belfast, and John Canavan, Child & Family Research and Policy Unit, Galway. Section A: Engaging with Policy and Organisation. 2. School as a Base for Family Support Services by Ilan Katz, Children and Young People's Unit, London. 3. Family Support as Community-Based Practice: Considering a Community Capacity Framework for Family Support Provision by Robert J. Chaskin, Chapin Hall Centre for Children, University of Chicago. 4. Supporting Families through Local Government: A Danish Case Study by Peter Steen Jensen and Rene Junker, Municipality of Odense, Denmar. 5. Implementing Family Support Policy: Empowering Practitioners by Alex Wright, Glasgow University. 6. A Comparative Perspective: Exploring the Space for Family Support by Michelle Millar NUI, Galway. Section B: Using concepts, frameworks and tools. 7. Safeguarding Children Through Supporting Families by Ruth Gardner, Royal Holloway College, London. 8. Youth Advocacy: Programming Justice-Focused Intervention: Family Support Intervention by Jeff Fleischer, Youth Advocacy Programme, and Judy Warner. 9. Supporting families with disabled children: A Case Study by Rosemary Kilpatrick. 10. Enhancing Support for Young People in Need: Reflections on Informal and Formal Sources of Help by Pat Dolan and Brian McGrath. 11. Cultural Competence, Cultural Sensitivity and Family Support by Fatima Husain. 12. Reframing Practice as Family Support - Leaving Care by John Pinkerton. 13. Assessment, Intervention and Self Appraisal Tools for Family Support by Pat Dolan. 14. Culturally Appropriate Family Support Practice: Working with Asian Populations by Monit Cheung and Patrick Leung. Section C: Advancing Evaluation 15. Developing an outcome Evaluation Framework for use by Family Support Programs by Charles Bruner. 16. School- and Family-level Income Effects in a Randomized Controlled Prevention Trial: A Multilevel Analysis by W. Todd Abraham and Daniel W. Russell, Institute for Social Behavioral Research, Iowa State University, Max Guyll, Linda Trudeau, Catherine Goldberg-Lillehoj and Richard Spoth, Partnerships in Prevention Science Institute, Iowa State University. 17. Towards an Inclusive Approach to Family Support Evaluation by Jackie Sanders and Robyn Munford. 18. Reflecting for Action: The Future of Family Support by John Canavan.
Find what you're looking for...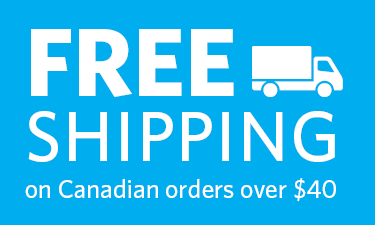 Publishers Represented
UBC Press is the Canadian agent for several international publishers. Visit our
Publishers Represented
page to learn more.