Feminism and Popular Culture
Investigating the Postfeminist Mystique
When the term "postfeminism" entered the media lexicon in the 1990s, it was often accompanied by breathless headlines about the "death of feminism." Those reports of feminism's death may have been greatly exaggerated, and yet contemporary popular culture often conjures up a world in which feminism had never even been born, a fictional universe filled with suburban Stepford wives, maniacal career women, alluring amnesiacs, and other specimens of retro femininity.

In Feminism and Popular Culture, Rebecca Munford and Melanie Waters consider why the twenty-first century media landscape is so haunted by the ghosts of these traditional figures that feminism otherwise laid to rest. Why, over fifty years since Betty Friedan's critique, does the feminine mystique exert such a strong spectral presence, and how has it been reimagined to speak to the concerns of a postfeminist audience?

To answer these questions, Munford and Waters draw from a rich array of examples from contemporary film, fiction, music, and television, from the shadowy cityscapes of Homeland to the haunted houses of American Horror Story. Alongside this comprehensive analysis of today's popular culture, they offer a vivid portrait of feminism's social and intellectual history, as well as an innovative application of Jacques Derrida's theories of "hauntology." Feminism and Popular Culture thus not only considers how contemporary media is being visited by the ghosts of feminism's past, it raises vital questions about what this means for feminism's future.
Munford and Waters have done a brilliant job of excavating the multiple ways that mass media has sought to push feminism into the past. This is a book that will appeal in different ways to scholars and students across generations and across disciplines.
 REBECCA MUNFORD is a senior lecturer in English Literature at Cardiff University. She is the author of
Decadent Daughters and Monstrous Mothers: Angela Carter and the European Gothic
(2013), editor of
Revisiting Angela Carter: Texts, Contexts, Intertexts
(2006), and co-editor of
Third Wave Feminism: A Critical Exploration 
(2007).
MELANIE WATERSis a senior lecturer in Modern and Contemporary Literature at Northumbria University. She is the editor of Women on Screen: Feminism and Femininity in Visual Culture (2011) and co-editor of Poetry and Autobiography (2011).
Related Titles
U.S. Women's History
Untangling the Threads of Sisterhood
Edited by Leslie Brown, Jacqueline Castledine and Anne Valk Foreword by Deborah Gray White Preface by Nancy A. Hewitt Contributions by Danielle Phillips, Rebecca Tuuri, Ariella Rotramel, Danielle L. McGuire, Jacqueline Castledine, Christina Greene, Jen Manion, Andrea Estepa, Kirsten Delegard and Anne Valk
Selling Women's History
Packaging Feminism in Twentieth-Century American Popular Culture
Never Done
A History of Women's Work in Media Production
By Erin Hill
‹
›
Find what you're looking for...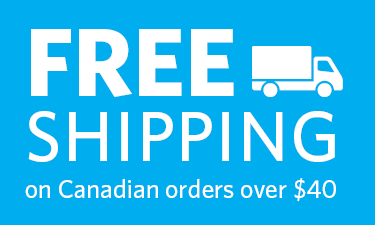 Publishers Represented
UBC Press is the Canadian agent for several international publishers. Visit our
Publishers Represented
page to learn more.