19 b&w illustrations, 4 tables
First Do No Harm
Making Sense of Canadian Health Reform
Is there a crisis in Canadian health care? While the establishment of the Canadian health care system is widely considered a triumph of citizenship, after four decades the national program is in a fragile state marked by declining public confidence. In First Do No Harm, Sullivan and Baranek provide a concise introduction to the fundamentals of health care in Canada and examine various ideas for reforming the system sensibly. Arguing that administrators and policymakers should follow Hippocrates' dictum "first do no harm" when evaluating and reforming the Canadian health care system, the authors discuss health care financing, popular Canadian health care myths, waiting lists and emergency room overcrowding, and home- and community-based health care. This book is an invaluable invitation to Canadians to think carefully and creatively about the present and future of our health care system.
First Do No Harm is an extraordinarily readable and reliable guide to the issues at stake in the debate about reforming Canada's health care system. Sullivan and Baranek ... bring readers up to date on fact and fiction about waiting lists, 'passive privatization,' pharmaceutical coverage, and primary care reforms. They admirably achieve their aim of attacking the considerable misinformation that travels as analysis. One need not agree with all their conclusions to celebrate their considerable contribution.
It is incumbent upon those entering the health care debate to have a broad-based understanding of the issues, including competing perspectives of the various options for solution. First Do No Harm provides such a perspective. Issues such as privatization [and] the shift of care to the home ... are reviewed. The discussion and recommended solutions are often controversial, but always thoughtful: a must-read for anyone entering the health care debate.
Terrence Sullivan has long been active in issues relating to health care policy. He has been the Executive Director of Ontario's Premier's Council on Health Strategy; the President of the Institute for Work and Health; Assistant Deputy Minister of Federal-Provincial Relations; and is currently Vice President of CancerCare Ontario, the provincial cancer agency. Dr. Sullivan is also an Associate Professor in the Departments of Health Policy, Management and Evaluation, and Public Health Sciences at the University of Toronto. Patricia M. Baranek is an independent health services research consultant. She has had considerable research experience in a number of diverse fields which include health care and criminology. She has held management positions in health and social policy in the Ontario Ministries of Health, Intergovernmental Affairs, and Citizenship. In health care, her research has focussed on public/private financing and delivery, long-term care, home care, mental health, planning, and evaluation.
Foreword
Preface
1 Declining Public Confidence in Canada's Health Care System
2 What is Public and What is Private?
3 Memes and Myths
4 Canaries in the Mine: Waiting for Care
5 Closer to Home and Out of Pocket: Shifting Sites of Care
6 The Future: Rigid, Resilient, or Retail Reform Choices
Endnotes
Index
Find what you're looking for...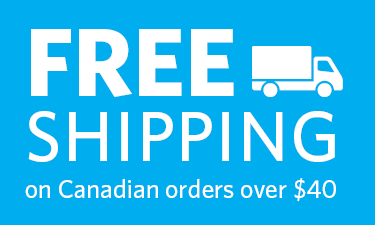 Publishers Represented
UBC Press is the Canadian agent for several international publishers. Visit our
Publishers Represented
page to learn more.