$24.99

Pre-order
Ships in 2-5 weeks.
GO TO CART
Fish Wars and Trout Travesties
Saving Southern Alberta's Coldwater Streams in the 1920s
Athabasca University Press
Today, efforts at environmental protection commonly take the form of"top-down" measures, in which overarching plans, usuallybased on scientific reports, are implemented through environmentallegislation, which is then enforced at the local level. Fish Warsand Trout Travesties offers an instructive glimpse into an earlierera, before the state assumed its present degree of regulatory controlover the environment. In southern Alberta of the 1920s, townspeople andcivic leaders took a spirited interest in the management of their localrivers and streams and often held strong opinions about which speciesof fish should be conserved and by what methods. Often these opinionsreflected a growing division between the traditional, ruralunderstanding of nature as the means to survival and an emerging urbanconception of nature as recreational space. Such conflictingperspectives—founded, as they were, on differing views about therelationship of human beings to the natural world—meant thatlocal debates could be quite heated.
Whereas previous histories of conservation in the province have beentold through the eyes of its institutions, such as the Alberta Fish andGame Association, Colpitts draws on rarely consulted historicaldocuments in an effort to tease out the fault lines within theconservation movement. As he demonstrates, the move for conservationdescribed in Fish Wars was largely a grassroots phenomenon,and the rules that the state subsequently formulated were often theresult of pressures from below.
George Colpitts is an environmental historian andassociate professor of history at the University of Calgary. Hisresearch focuses on the ways in which residents of western Canadaunderstand and position themselves in relation to the natural world.
Find what you're looking for...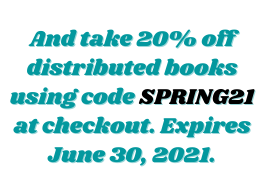 Publishers Represented
UBC Press is the Canadian agent for several international publishers. Visit our
Publishers Represented
page to learn more.