Fixation
How to Have Stuff without Breaking the Planet
Our massive, global system of consumption is broken. Our individual relationship with our stuff is broken. In each of our homes, some stuff is broken. And the strain of rampant consumerism and manufacturing is breaking our planet. We need big, systemic changes, from public policy to global economic systems. But we don't need to wait for them.

Since founding Fixup, a pop-up repair shop that brought her coverage in The New York Times, Salon, New York Public Radio, and more, Sandra Goldmark has become a leader in the movement to demand better "stuff." She doesn't just want to help us clear clutter—she aims to move us away from throwaway culture, to teach us to reuse and repurpose more thoughtfully, and to urge companies to produce better stuff. Although her goal is ambitious, the solution to getting there is surprisingly simple and involves all of us: have good stuff, not too much, mostly reclaimed, care for it, and pass it on.

Fixation charts the path to the next frontier in the health, wellness, and environmental movements—learning how to value stewardship over waste. We can choose quality items designed for a long lifecycle, commit to repairing them when they break, and shift our perspective on reuse and "preowned" goods. Together, we can demand that companies get on board. Goldmark shares examples of forward-thinking companies that are thriving by conducting their businesses sustainably and responsibly.

Passionate, wise, and practical, Fixation offers us a new understanding of stuff by building a value chain where good design, reuse, and repair are the status quo.
A sturdy argument that small choices can lay a foundation for larger collective shifts….carefully researched and closely reasoned critique of consumerism, resource depletion, cheap labor, waste, and the ruinous belief in unbridled growth.
Goldmark…has thought long and hard about what can be done to transform our linear economies into more circular ones that not only recycle and repair products, but make more durable ones…Goldmark's proposed solutions—practical, political, cultural—seem quite doable, given the will.' 
A copy of Fixation is one of the best gifts you could give or receive…Getting beyond this unsustainable economy will require changes in attitudes, changes in education, changes in the manufacturing and retail changes, changes in wage allocations. Goldmark addresses all of these weighty subjects in beautifully accessible ways.
[Goldmark] wants us to buy fewer things, things that are built to last, and fix those things when they break…A really good idea…this book has a broad reach.
This is a moral, physical, and metaphysical exploration into material culture.
Goldmark argues eloquently, with a dose of both Pollan and Schumacher, that our scattered household junk holds a far greater value (and danger) than we think. Fixation will make you view the greater world in a broken toaster, and hopefully inspire you to care enough to help make it whole again.
For brands and businesses searching for a clear path to sustainable growth in today's complex and challenged world, Fixation is required reading. Goldmark's fresh perspective on the need for new economic models and circular systems presents a convincing argument—and a real roadmap—for fruitful solutions and meaningful change.
Through innovation and invitation, Fixation challenges us to rethink 'stuff.' The stuff we use, the stuff we don't use, and the relationships we have to all this stuff. Goldmark's candor, humor, and rich references raise questions for personal healing at the bedroom-closet level to a social revolution on a global scale. An important read for dynamic times like these.
Our relationship with our stuff needs fixing. As Sandra Goldmark brilliantly explains, we have been unwittingly coerced into buying new products over used. Transitioning to a healthier model of consumption isn't just needed to save our planet—it's needed to save our humanity.
Entrepreneur Sandra Goldmark is the founder of Fixup (formerly Pop Up Repair), an innovative social enterprise in New York City. She is also a theater set/costume designer, a leader in the field of sustainable theatrical design, and director of the Sustainability and Environment Program and associate professor of professional practice at Barnard College. She has an AB in American literature from Harvard College and an MFA in theatrical design from Yale University.
Introduction: Broken Sleep

PART I: Have Good Stuff
Chapter 1. Our (Long and Tangled) Story of Stuff
Chapter 2. The Good, the Bad, and the Ugly Truth about How Stuff Got That Way

PART II: Not Too Much
Chapter 3. Our Stuff, Our Selves
Chapter 4. The Global Conspiracy to Clutter Your Home

PART III: Mostly Reclaimed
Chapter 5. Getting Good at Getting Used

PART IV: Care for It
Chapter 6. Making and Mending in America
Chapter 7. The Fixers
Chapter 8: God and Stuff

PART V: Pass It On
Chapter 9. From Cradle to Grave

Conclusion: Fight for It

Acknowledgments
Notes
About the Author
 
Find what you're looking for...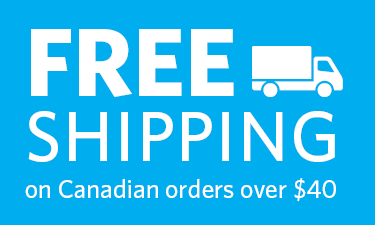 Stay Informed
Receive the latest UBC Press news, including events, catalogues, and announcements.
Publishers Represented
UBC Press is the Canadian agent for several international publishers. Visit our
Publishers Represented
page to learn more.