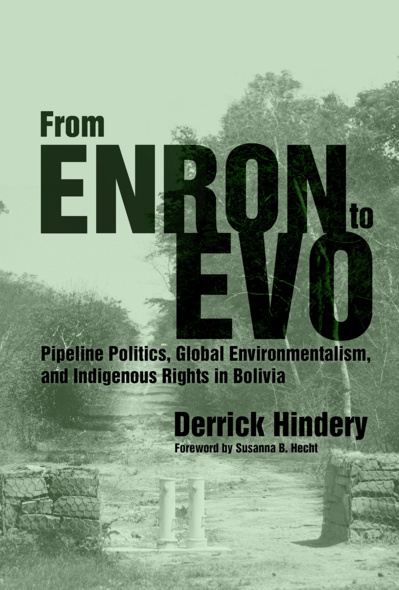 From Enron to Evo
Pipeline Politics, Global Environmentalism, and Indigenous Rights in Bolivia
The University of Arizona Press
Throughout the Americas, a boom in oil, gas, and mining development has pushed the extractive frontier deeper into Indigenous territories. Centering on a long-term study of Enron and Shell's Cuiabá pipeline, From Enron to Evo traces the struggles of Bolivia's Indigenous peoples for self-determination over their lives and territories. In his analysis of their response to this encroaching development, author Derrick Hindery also sheds light on surprising similarities between neoliberal reform and the policies of the nation's first Indigenous president, Evo Morales.

Drawing upon extensive interviews and document analysis, Hindery argues that many of the structural conditions created by neoliberal policies—including partial privatization of the oil and gas sector—still persist under Morales. Tactics employed by both Morales and his neoliberal predecessors utilize the rhetoric of environmental protection and Indigenous rights to justify oil, gas, mining, and road development in Indigenous territories and sensitive ecoregions.

Indigenous peoples, while mindful of gains made during Morales's tenure, are increasingly dissatisfied with the administration's development model, particularly when it infringes upon their right to self-determination. From Enron to Evo demonstrates their dynamic and pragmatic strategies to cope with development and adversity, while also advancing their own aims.

Offering a critique of both free-market piracy and the dilemmas of resource nationalism, this is a groundbreaking book for scholars, policy-makers, and advocates concerned with Indigenous politics, social movements, environmental justice, and resistance in an era of expanding resource development.
'From Enron to Evo is a very accessible and important book, one that captures so much of what defines contemporary Latin America. It deserves a wide readership.'—Hispanic American Historical Review

'Hindery's contribution enriches the scholarship about Bolivia in the effort to better understand the multiple obstacles that 'developing' societies face in terms of self-determination and the fulfillment of basic necessities.'—Human Ecology

'[Hindery's] volume challenges readers to inform themselves about not only what is happening in South America but all over the world: building pipelines in Papua New Guinea, fracking in Canada, the United States, and Australia, mining in Somalia, etc.'—Letras Femeninas
 
'Hindery's book reads like a detective story for the way in which it meticulously uncovers the machinations and double-dealings of the multinational oil companies, lobbyists, politicians, international financial institutions, and environmental NGOs which played a role in the building of the Cuiabá pipeline, which exports gas through Bolivia's Amazonian region to Brazil.'—AlterNative

'This volume will be useful for any reader wishing to see firsthand the effects of neoliberal policies and multilevel actors on environmental conditions and on indigenous livelihood.'—Choice Reviews
 
'Derrick Hindery has followed the Cuiabá pipeline for many years and many miles. Along the way he has excavated its complicated history and explored how the pipeline embodies the contradictions and chicaneries of Bolivian neoliberalism, as well as the tensions of Bolivian post-neoliberalism. This book brings together those years of work in a compelling 'must read' for scholars of Latin America, energy, and neoliberal governance.'—Anthony Bebbington, editor of Social Conflict, Economic Development and Extractive Industry: Evidence from South America

'There are no other recent works on the rapid emergence of new forms of natural resource politics in Latin America, even though this is increasingly becoming a major of area of interest in fields like anthropology, political science, geography, economics, and environmental studies.'—Bret Gustafson, author of New Languages of the State: Indigenous Resurgence and the Politics of Knowledge in Bolivia

'From Enron to Evo is rich in detail. Much of the history and geography of this region has not gotten much attention in the English language.'—Kathleen Schroeder, contributor to Latin America in the Twenty-First Century: Challenges and Solutions
 
'With impassioned care, From Enron to Evo untangles the compromised connections between indigenous politics, state policies, and petro-capital in Bolivia over the past quarter-century plus. Taking the Cuiabá pipeline as an ethnographic puzzle, Hindery masterfully reveals the fragility and tenacity of extractive dreams, transnational alliances, and indigenous stances across neoliberal and post-neoliberal Bolivian landscapes. A must-read for thinking through the paradoxes of energy extraction, indigenous identities, and environmentalisms in our global time.'—Suzana Sawyer, author of Crude Chronicles and editor of The Politics of Resource Extraction
Derrick Hindery is an assistant professor of international studies and geography at the University of Oregon.
Find what you're looking for...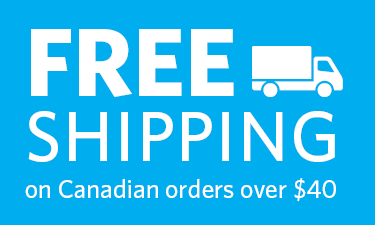 Publishers Represented
UBC Press is the Canadian agent for several international publishers. Visit our
Publishers Represented
page to learn more.