Frontier Livelihoods
Hmong in the Sino-Vietnamese Borderlands
University of Washington Press
Do ethnic minorities have the power to alter the course of their fortune when living within a socialist state? In Frontier Livelihoods, the authors focus their study on the Hmong - known in China as the Miao - in the Sino-Vietnamese borderlands, contending that individuals and households create livelihoods about which governments often know little.
The product of wide-ranging research over many years, Frontier Livelihoods bridges the traditional divide between studies of China and peninsular Southeast Asia by examining the agency, dynamics, and resilience of livelihoods adopted by Hmong communities in Vietnam and in China's Yunnan Province. It covers the reactions to state modernization projects among this ethnic group in two separate national jurisdictions and contributes to a growing body of literature on cross-border relationships between ethnic minorities in the borderlands of China and its neighbors and in Southeast Asia more broadly.
Frontier Livelihoods is one of the first books to systematically analyze the recent history of the same ethnic group in Vietnam and China. It is particularly valuable because it explores reactions to different policies with respect to 'development' in minority communities on both sides of the border. In addition, the analyses of commodities, from alcohol to buffaloes to cardamom, makes for fascinating reading.
A highly readable and informative account of local economies under pressure from both market and state forces. This is a wonderful record of the realities of everyday decision-making among an ethnic minority in the borderlands between two socialist nation-states, presenting the full complexity of social and cultural contexts in which livelihood decisions are taken. It shows a diversity of indigenous responses to modernization, and will shed new light on our understandings of the workings of local agency at the margins of power and domination.
Sarah Turner is professor of geography at McGill University. She is the author of Indonesia's Small Entrepreneurs: Trading on the Margins and editor of Red Stamps and Gold Stars: Fieldwork Dilemmas in Upland Socialist Asia.
Christine Bonnin is lecturer in geography at University College Dublin. J
Jean Michaud is professor of social anthropology at Université Laval. He is the author of The A to Z of the People of the Southeast Asian Massif and coeditor of Moving Mountains: Ethnicity and Livelihoods in Highland China, Vietnam, and Laos.
Preface and Acknowledgments
1. Upland Alternatives
2. Frontier Dynamics
3. Borderland Livelihoods
4. Livestock Transactions
5. Locally Distilled Alcohol
6. Farming under the Trees
7. Weaving Livelihoods
8. The Challenge
Notes
Glossary
References
Index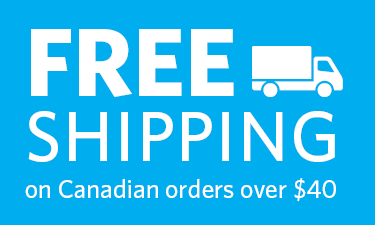 Find what you're looking for...
Publishers Represented
UBC Press is the Canadian agent for several international publishers. Visit our
Publishers Represented
page to learn more.