$78.00

Back Order
Ships in 4-6 weeks.
GO TO CART
Fukushima Fiction
The Literary Landscape of Japan's Triple Disaster
University of Hawai'i Press
Fukushima Fiction introduces readers to the powerful literary works that have emerged out of Japan's triple disaster, now known as 3/11. The book provides a broad and nuanced picture of the varied literary responses to this ongoing tragedy, focusing on "serious fiction" (junbungaku), the one area of Japanese cultural production that has consistently addressed the disaster and its aftermath. Examining short stories and novels by both new and established writers, author Rachel DiNitto effectively captures this literary tide and names it after the nuclear accident that turned a natural disaster into an environmental and political catastrophe.
The book takes a spatial approach to a new literary landscape, tracing Fukushima fiction thematically from depictions of the local experience of victims on the ground, through the regional and national conceptualizations of the disaster, to considerations of the disaster as history, and last to the global concerns common to nuclear incidents worldwide. Throughout, DiNitto shows how fiction writers played an important role in turning the disaster into a narrative of trauma that speaks to a broad readership within and outside Japan. Although the book examines fiction about all three of the disasters—earthquake, tsunami, and nuclear meltdowns—DiNitto contends that Fukushima fiction reaches its critical potential as a literature of nuclear resistance. She articulates the stakes involved, arguing that serious fiction provides the critical voice necessary to combat the government and nuclear industry's attempts to move the disaster off the headlines as the 2020 Olympics approach and Japan restarts its idle nuclear power plants.
Rigorous and sophisticated yet highly readable and relevant for a broad audience, Fukushima Fiction is a critical intervention of humanities scholarship into the growing field of Fukushima studies. The work pushes readers to understand the disaster as a global crisis and to see the importance of literature as a critical medium in a media-saturated world. By engaging with other disasters—from 9/11 to Chernobyl to Hurricane Katrina—DiNitto brings Japan's local and national tragedy to the attention of a global audience, evocatively conveying fiction's power to imagine the unimaginable and the unforeseen.
Rachel DiNitto has produced a major study, conveying the scope, variety, and critical import of literary responses to the triple disaster (earthquake, tsunami, and nuclear meltdown) of March 2011. Her account combines fine-grained literary analysis with a broad compass and a critical vision that illuminates the stakes of imaginative engagement with our current nuclear reality—a world in which "life with radiation is the new norm." Her account is most compelling as it engages critically with this contested terrain of "nuclearity," demonstrating the global relevance of Japanese writers' attempts to come to terms with the world revealed by the Fukushima disaster.
This brilliant and highly original book combines a close reading of literary works with an insightful analysis of the social and political context of, and media discourse about, the March 2011 "triple disaster." It offers an overview of fictional representations of the disaster and its impact on local and global perceptions of the event, and by extension of Japanese institutions and Japanese society.
Fukushima Fiction may be the most important work of scholarship on Japanese culture or world literature in recent years. The book covers a topic of deep and broad interest both within and far beyond Japanese studies. DiNitto creates and opens debate about a focused group of literary works circulating after the Fukushima triple disasters. The book will push readers to understand Fukushima as a global ethical, social, and cultural crisis for which we all share responsibility and yet, like other disasters around the world, one that is very much situated within a particular local cultural milieu.
Rachel DiNitto is associate professor of Japanese literature at the University of Oregon.
Find what you're looking for...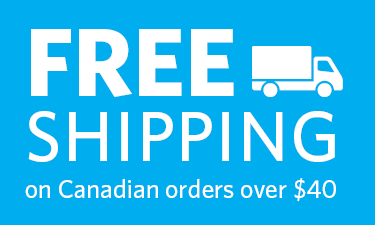 Publishers Represented
UBC Press is the Canadian agent for several international publishers. Visit our
Publishers Represented
page to learn more.