Future Arctic
Field Notes from a World on the Edge
In one hundred years, or even fifty, the Arctic will look dramatically different than it does today. As polar ice retreats and animals and plants migrate northward, the Arctic landscape is morphing into something new and very different from what it once was. While these changes may seem remote, they will have a profound impact on a host of global issues, from international politics to animal migrations. In Future Arctic, journalist and explorer Edward Struzik offers a clear-eyed look at the rapidly shifting dynamics in the Arctic region, a harbinger of changes that will reverberate throughout our entire world.
 
Future Arctic reveals the inside story of how politics and climate change are altering the polar world in a way that will have profound effects on economics, culture, and the environment as we know it. Struzik takes readers up mountains and cliffs, and along for the ride on snowmobiles and helicopters, sailboats and icebreakers. His travel companions, from wildlife scientists to military strategists to indigenous peoples, share diverse insights into the science, culture and geopolitical tensions of this captivating place. With their help, Struzik begins piecing together an environmental puzzle: How might the land's most iconic species—caribou, polar bears, narwhal—survive? Where will migrating birds flock to? How will ocean currents shift? What fundamental changes will oil and gas exploration have on economies and ecosystems? How will vast unclaimed regions of the Arctic be divided?
 
A unique combination of extensive on-the-ground research, compelling storytelling, and policy analysis, Future Arctic offers a new look at the changes occurring in this remote, mysterious region and their far-reaching effects.
Struzik blends biology and politics with firsthand experience to present a comprehensive...portrait of the future.
Struzik's travel vignettes and discussion about the north are compelling.
Struzik's book is a thoughtful and impassioned argument that we need to respond to a warming world by researching, adapting, and changing what we are able to.
An urgent, passionate defense of ecological conservation and understanding.
An engaging new account of a planet transformed.
In Future Arctic, the intrepid explorer shares tales of his adventures, from surviving a terrifying peregrine falcon attack and tracking polar bears to navigating an anomalous Arctic cyclonic storm and living in native communities...The author views the Arctic through the lenses of archaeology, geology, anthropology, and ecology to draw a unique picture of where the sensitive region has been and where it might be headed.
Journalist and explorer Edward Struzik cogently analyses the environmental and policy challenges, drawing on research into past extinctions and present disruptions such as tar-sand exploitation, military territorialism and tundra fires. As he ticks off the costs to indigenous peoples, ocean biodiversity, caribou habitat and more, the case for an Arctic treaty and serious conservation efforts becomes ever clearer.
The scope and detail of his diagnosis lend weight to an alarming prognosis.
A broad, comprehensive, and fair-minded look at not only the upheaval in the Arctic, but what should be done about it.'
 
From a review of the Arctic's exploration history to an analysis of the many governmental failures there, Struzik makes the case for the Arctic's unique place in the world and stresses that undeniable change has already occurred, and that coping with change and planning for the future are mandatory...A bracing read.
Provocative…detailed, impeccably reported exploration of how man-made climate change is already reshaping the Arctic…The Arctic's future isn't bright, says Struzik, but it is adaptable, if we're smart. In any case, it is inevitable, and Future Arctic is a must-read for lovers of the far north and climate change realists.
There is much that can be done to ameliorate each individual problem and Struzik's book demands action, not resignation or anger.
Struzik asks questions of wildlife scientists, military strategists, and indigenous peoples, and paints a complex picture with their stories.
These 'Field Notes from a World on the Edge' are just that—the reader has access to a field notebook that has traveled hundreds of miles around the Arctic Circle. Struzik's field stories help to highlight the changes that are occurring and bring to life the facts and figures he shares. Scientist and lay reader alike will find this an interesting and useful primer for understanding the contemporary physical and metaphorical Arctic landscape.'
This book is a fascinating collection of firsthand obervations and insights gleaned from decades of travels with scientists across the Arctic....Though many scientific assessments of Arctic change have been produced, none are as readable or engaging as Future Arctic, and that is what makes this book so important.
...a timely contribution to the global discussion of the Arctic's value to economics, culture, and the environment.
Struzik succinctly and vigorously covers almost the full scope of Arctic change....Struzik conveys some sharp observations to which scientists and policymakers ought to pay sincere attention.
Future Arctic is marvelous—as a long-time arctic reseracher, I can honestly say it is the best book that I have seen dealing with the challenges facing the region. A masterful examination of the past, present, and future status of the Arctic, it is also very enjoyable reading, storytelling at its best.
No journalist has traveled more widely in the North American Arctic or understands the region better than Ed Struzik. In Future Arctic he has written a fascinating and vitally important book about the swift changes sweeping across the Far North. If you want to see where the world is headed in an era of rapid warming, this is the book to read.
Few places on earth are changing as fast as the high Arctic, and few have told the story as compellingly as Ed Struzik.
Future Arctic is a powerful, provocative, personal look at the Arctic in all its wonder and uncertainty. Ed Struzik has the experience to connect stories that are too often told separately, with vigorous writing and first-hand insight. Be ready to think carefully about what Arctic change means for all of us.
In this engaging and powerful book, Ed Struzik draws on firsthand experience and analysis of policy decisions to provide a detailed account of Arctic ecosystems stressed by shifting weather patterns, pollutants and disease. Through Struzik's compelling insights the reader can begin to draw connections between Arctic environmental change and events occurring elsewhere much further south.
Edward Struzik is an award-winning writer and photographer. A fellow at the School of Policy Studies, Queen's Institute for Energy and Environmental Policy at Queen University in Kingston, Canada, his numerous accolades include the prestigious Atkinson Fellowship in Public Policy and the Sir Sandford Fleming Medal, awarded for outstanding contributions to the understanding of science. He lives in Edmonton, Alberta.  
Introduction 
Chapter 1: Eight-Foot-Long Beavers, Scimitar Cats, and Wooly Mammoths: What the Past Tells Us about the Future Arctic
Chapter 2: Oil and Ice
Chapter 3: The Arctic Ocean: A Sleeping Giant Wakes Up 
Chapter 4: Stormy Arctic: The New Normal 
Chapter 5: The Arctic Melting Pot 
Chapter 6: Lords of the Arctic No More 
Chapter 7: Caribou at the Crossroads
Chapter 8: Paradise Lost 
Chapter 9: Drill, Baby, Drill 
Chapter 10: The Need for An Arctic Treaty 
Chapter 11: Conclusion 
Acknowledgments 
About the Author 
Related Titles
Firestorm
How Wildfire Will Shape Our Future
Swamplands
Tundra Beavers, Quaking Bogs, and the Improbable World of Peat
Tibet Wild
A Naturalist's Journey on the Roof of the World
‹
›
Find what you're looking for...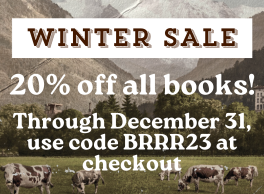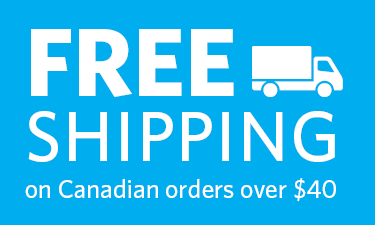 Stay Informed
Receive the latest UBC Press news, including events, catalogues, and announcements.
Publishers Represented
UBC Press is the Canadian agent for several international publishers. Visit our
Publishers Represented
page to learn more.