Future Arctic
Field Notes from a World on the Edge
In one hundred years, or even fifty, the Arctic will look dramatically different than it does today. As polar ice retreats and animals and plants migrate northward, the Arctic landscape is morphing into something new and very different from what it once was. While these changes may seem remote, they will have a profound impact on a host of global issues, from international politics to animal migrations. In Future Arctic, journalist and explorer Edward Struzik offers a clear-eyed look at the rapidly shifting dynamics in the Arctic region, a harbinger of changes that will reverberate throughout our entire world.
 
Future Arctic reveals the inside story of how politics and climate change are altering the polar world in a way that will have profound effects on economics, culture, and the environment as we know it. Struzik takes readers up mountains and cliffs, and along for the ride on snowmobiles and helicopters, sailboats and icebreakers. His travel companions, from wildlife scientists to military strategists to indigenous peoples, share diverse insights into the science, culture and geopolitical tensions of this captivating place. With their help, Struzik begins piecing together an environmental puzzle: How might the land's most iconic species—caribou, polar bears, narwhal—survive? Where will migrating birds flock to? How will ocean currents shift? What fundamental changes will oil and gas exploration have on economies and ecosystems? How will vast unclaimed regions of the Arctic be divided?
 
A unique combination of extensive on-the-ground research, compelling storytelling, and policy analysis, Future Arctic offers a new look at the changes occurring in this remote, mysterious region and their far-reaching effects.
Edward Struzik is an award-winning writer and photographer. A fellow at the School of Policy Studies, Queen's Institute for Energy and Environmental Policy at Queen University in Kingston, Canada, his numerous accolades include the prestigious Atkinson Fellowship in Public Policy and the Sir Sandford Fleming Medal, awarded for outstanding contributions to the understanding of science. He lives in Edmonton, Alberta.  
Introduction 
Chapter 1: Eight-Foot-Long Beavers, Scimitar Cats, and Wooly Mammoths: What the Past Tells Us about the Future Arctic
Chapter 2: Oil and Ice
Chapter 3: The Arctic Ocean: A Sleeping Giant Wakes Up 
Chapter 4: Stormy Arctic: The New Normal 
Chapter 5: The Arctic Melting Pot 
Chapter 6: Lords of the Arctic No More 
Chapter 7: Caribou at the Crossroads
Chapter 8: Paradise Lost 
Chapter 9: Drill, Baby, Drill 
Chapter 10: The Need for An Arctic Treaty 
Chapter 11: Conclusion 
Acknowledgments 
About the Author 
Related Titles
Firestorm
How Wildfire Will Shape Our Future
Tibet Wild
A Naturalist's Journey on the Roof of the World
‹
›
Find what you're looking for...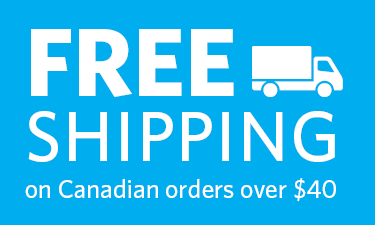 Stay Informed
Receive the latest UBC Press news, including events, catalogues, and announcements.
Publishers Represented
UBC Press is the Canadian agent for several international publishers. Visit our
Publishers Represented
page to learn more.