Gender Issues in Art Therapy
Jessica Kingsley Publishers
Art therapy enables the client and therapist to explore issues that may ordinarily be difficult to articulate in words; one such issue is the complexity of gender, which can be a subject of therapy in a range of ways. Gender identity is at the heart of our self-understanding. The contributors to this book cover such topics as internalised homophobia in both therapist and client, art and pregnancy, art therapy with women only and men-only groups, feminist art therapy, gay and lesbian issues, and gender stereotypes. These wide-ranging papers cover both theoretical and practical topics, giving clinical examples and instances of clients' artwork in illustration.The contributors, all established art therapists, bring a wide range of experiences and perspectives to the topic of gender in art therapy. Professionals and students in this field will find the insights contained in this book both fascinating and valuable.
'Gender Issues in Art Therapy addresses the multiple ways that genders and same-sex orientation is negotiated and mediated in art therapy practice and research. The book covers a range of topics including internalised homophobia, men-only and women-only art therapy groups, feminist art therapy theory and gender deliberations.'- ANZJAT (Australian and New Zealand Journal of Art Therapy)
Susan Hogan taught twentieth-century art history and theory at the University of New South Wales and the National Art School, Sydney. She served as Vice-President of the Australian National Art Therapy Association. She is currently Reader in Cultural Studies and Art Therapy at the University of Derby's School of Health and Community Studies, and is the author of Healing Arts: The History of Art Therapy, also published by Jessica Kingsley Publishers.
Foreword, Professor Diane Waller, Goldsmiths' College, University of London. Introduction, Susan Hogan, University of Derby. 1. Feminist art therapy: Contributions from feminist theory and contemporary art practice, Nancy Viva Davis Halifax, Vermont College, Norwich University. 2. Just a stage I'm going through: Reflections on placement at an adolescent psychiatric unit, Hilary Bichovsky, Manchester Adult Education. 3. Art therapy with gay, lesbian, bisexual and transgendered clients, Donna Addison, Community Mental Health Agency, Illinois, USA. 4. Singing with pleasure and shouting with anger: Working with gay and lesbian clients in art therapy, Jean Fraser and Judith Waldman. 5. From the peninsula: The geography of gender issues in art therapy, Maggie Jones. 6. Working with men, Marian Liebmann, Bristol University. 7. A Mediterranean perspective on the art therapist's sexual orientation, Jose Batista Loureiro De Oliveira, University of Bologna, Italy. 8. A discussion of the use of art therapy with women who are pregnant or who have recently given birth, Susan Hogan, University of Derby. 9. Re-visions on group art therapy with women who have experienced domestic and sexual violence, Nancy Slater, Ben-Gurion University, Beer Sheva, Israel. 10. Decolonisation: Third world women and conflicts in feminist perspectives and art therapy, Savneet Talwar, Southern Illinois University. 11. Challenging invisibility: Outrageous agers, Rosy Martin, Loughborough University. Index.
Find what you're looking for...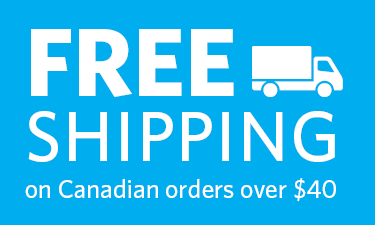 Publishers Represented
UBC Press is the Canadian agent for several international publishers. Visit our
Publishers Represented
page to learn more.