Go Ask the River
Jessica Kingsley Publishers
, Singing Dragon
Here is the haunting story of the great female poet Hung Tu, who flourished in the ninth century during one of the great periods of Chinese literature. The daughter of a Government official far from the capital, on the Silk River, she was, most unusually, brought up with her brothers whom she far outshone. Falling on evil times, her father sells her to the best Blue House on the Silk River. Hung Tu's poetry and calligraphy bring her great renown, and the story traces her rise from Flower-in-the-Mist to Official Hostess at the court of the governors of the Silk City, and her love affair with the poet Yuan Chen. Set against the backdrop of the scholars, poets, officials, and warring factions of ninth century China, this wonderful story reconstructs one of the great periods of China - turbulent, cruel, yet with a sense of beauty remarkable by any standards and in any age. Go Ask the River is a tale not only of historical China, but of the human struggle to discover how to be alive.
Throughout runs the Taoist Philosophy - the Eight Signs of the Golden Flower, the meaning of Tao, the place of women in Oriental society. Hung Tu emerges as a vibrant figure, radiating a sense of beauty, balance, and well-being.
The stylized sensuality of the world that Miss Eaton writes about is so clearly defined by the cool simplicity of her language that as we read this tale of ninth-century China we see that it all happened just as she tells it, and her characters are as real to us as though we read about them in the newspapers every day.
A many-splendored trip through a rainbow world.
Evelyn Eaton (1902-1983) was born in Montreux, Switzerland to Anglophile Canadian parents, and educated in England and France. She began writing while still in her teens; her first collection of poems was published in England in 1923 (the same year that she was presented at court) and her first novel in 1925. Her adult life was rich and varied: she became an American citizen at the age of 42, and was a war correspondent in China, Burma and India in 1945, then a lecturer at Columbia University from 1949 to 1951. Partly Native American (related to the Algonquins of Novia Scotia) her later years became increasingly focused on Native American culture and mysticism. She wrote thirteen novels, five volumes of poetry, two collections of short stories, and seven other books. For many years she was a contributor to The New Yorker and other journals. Go Ask the River was her last novel.
Introduction. Go Ask the River. Poems by Hung Tu adapted by Mary Kennedy.
Find what you're looking for...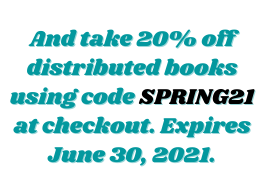 Publishers Represented
UBC Press is the Canadian agent for several international publishers. Visit our
Publishers Represented
page to learn more.