$64.95

Back Order
Ships in 4-8 weeks.
GO TO CART
Gold Mirrors and Tongue Reflections
The Cornerstone Classics of Chinese Medicine Tongue Diagnosis - The Ao Shi Shang Han Jin Jing Lu, and the Shang Han She Jian
Jessica Kingsley Publishers
, Singing Dragon
Two of the major texts in the history of tongue diagnosis are presented and put into context in this volume, reaffirming the strength of tongue diagnosis as a core diagnostic method. These key texts are made available to western readers for the first time, with typical, traditional Chinese editions reproduced alongside the translation. The author provides an excellent overview of the tongue diagnosis theories in the major classics prior to the Yuan Dynasty (1271-1368), and discusses significant developments and publications. The Gold Mirror Records, first published in 1341, was a popular manual for centuries, appearing in many editions and variations. Tongue Reflections in Cold Damage, first published in 1668, developed the field of diagnosis as a whole by adopting the analysis of tongue colour as its main principle. Both texts are introduced with meticulous English translations and notes.
This seminal text will give practitioners and students of Chinese medicine a sound understanding of the theory and practice of tongue diagnosis from the early texts, and will be of interest to academic readers of classic Chinese texts.
Ioannis Solos' lucid and cutting-edge scholarship gives us direct access to the key classical literature on tongue diagnosis. Now, for the first time practitioners and scholars in the West can learn from the same sources as colleagues in China and East Asia."

– Charles Buck MSc, BAc, BSc, FBAcC, FRCHM, Reader and Senior Lecturer, Northern College of Acupuncture, York, UK
A fascinating look at the ancient theoretical underpinnings to Chinese medicine tongue diagnosis, with great relevance for today."

– Steven Clavey, Editor of The Lantern Journal of Chinese Medicine and Chinese medicine practitioner, Melbourne, Australia
It is safe to say that these two monographs are the key books for the academic and historical research of tongue diagnosis… Although Ioannis is a Westerner, he has fully dedicated himself to the meticulous study of the Chinese Medicine Diagnostics. These days I am also becoming increasingly convinced that in regards to the future of academic medical research, there can be many more common points in the approaches adopted by the Chinese and the Western scholars. And the exploration of Tongue Diagnosis is an excellent gateway for further study and collaboration between the two.

– from the foreword by Professor Liang Rong, Beijing University of Chinese Medicine
While in school, I assumed tongue diagnosis was as old as pulse taking. Later, I learned it was developed by the warm-disease school of the Ming and Qing dynasties. Wrong again! This book traces the true story of tongue diagnosis. The translations and illustrations provide a clarity that seems to be lacking in modern times. Ioannis Solos has given Western practitioners of Chinese medicine a precious gift with this volume."

– Lorraine Wilcox PhD, LAc, teaches, researches, translates, and writes books on Chinese medicine, Los Angeles, USA
It is unfathomable for any tongue specialist to overlook these two classics, and although they were published so many centuries ago their usefulness and theory still stands resolute to this day… Ioannis has been scrupulously researching tongue diagnostics for quite a few years, studying the classic texts and focusing on the essence. This publication is the fruit of his efforts in bringing some of the real spirit of the Chinese Diagnostics to the West, and I hope that it will contribute to the further advancement of TCM tongue research outside China.

– from the foreword by Professor Chen Jia-xu, Beijing University of Chinese Medicine
Ioannis Solos saw a need and filled it. Making critical texts available to English speaking practitioners is an on-going concern for the profession. The work provides an excellent comparison and contrast of the available texts. His plan to translate and publish the important texts chronologically is marvellous as it will allow for practitioners to see how the ideas developed over the centuries, leading to current best practices in tongue assessment."

– William Morris, PhD, DAOM, LAc, President, AOMA Graduate School of Integrative Medicine, Austin, Texas, USA
Ioannis Solos holds a BSc in Traditional Chinese Medicine from Middlesex University, and a Masters of Medicine in Chinese Medicine Diagnosis, from the Beijing University of Chinese Medicine. Besides traditional diagnosis, he is a researcher on various aspects of Chinese medicine culture, internal martial arts, health preservation practices, the study of classic texts and lesser known Chinese medicine traditions. For the last decade he has resided in Beijing, China.
Foreword by Professor Liang Rong. Foreword by Professor Chen Jia-xu. Acknowledgements. Part I: Origins and Development of Tongue Diagnosis in Chinese Medicine. 1. Tongue Diagnosis and the Literature. 2. Ao Shi Shang Han Jin Jing Lu (Scholar Ao's The Gold Mirror Records in Cold Damage) and Shang Han She Jian (Tongue Reflections in Cold Damage). 3. The Important Advancements in Tongue Theory Prior to the Yuan Dynasty. 4. Introducing Ao Shi Shang Han Jin Jing Lu (Scholar Ao's The Gold Mirror Records in Cold Damage) and Shang Han She Jian (Tongue Reflections in Cold Damage). Part II: Translation of Scholar Ao's The Gold Mirror Records in Cold Damage. Part III: Translation of Tongue Reflections in Cold Damage. References and Further Reading. Appendix 1: Weight Standards during the Ming and Qing Dynasties. Appendix 2: List of Chinese Texts Referred to in Chapter 3. Appendix 3: A Small Collection of Introductions to The Gold Mirror Records in Cold Damage. Appendix 4: The Formulae in Tongue Reflections in Cold Damage. Appendix 5: Wang Meng-Ying's Commentaries on Tongue Reflections in Cold Damage. Index.
Find what you're looking for...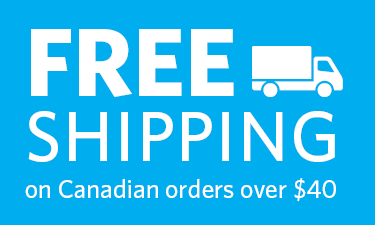 Publishers Represented
UBC Press is the Canadian agent for several international publishers. Visit our
Publishers Represented
page to learn more.