Good Practice in Promoting Recovery and Healing for Abused Adults
Jessica Kingsley Publishers
What constitutes real recovery for adult victims of abuse? Current support offered to adults is often poorly planned and informed; this book sheds light on the true impact of abuse and how it can be healed.
Good Practice in Promoting Recovery and Healing for Abused Adults explores the idea of 'recovery' being something physical in the short-term and 'healing' as an emotional process for long-term work. The book features chapters written by practitioners and researchers from various backgrounds and gives an insight into how to be creative in helping both male and female victims through recovery and healing processes. The prologue introduces the views of victims themselves before the opening chapter considers how recovery and healing should fit into the adult safeguarding process. The chapters then describe creative therapeutic methods which can be employed to help victims recover and to heal in different settings, whilst highlighting the long-term effects of abuse and the subsequent issues to be addressed. The issues covered range from child sexual abuse, domestic abuse and sex trafficking to the abuse of men and holocaust victims.
With pedagogical features throughout, the book is essential reading for social workers, nurses, housing officers, support workers, counsellors, therapists, and for anyone working with adults who have experienced abuse in childhood or adulthood.
This is a very important book. It provides much needed discussion of practice in relation to recovery and longer-term healing for individuals from a range of abusive contexts, from adult victims of child sexual abuse, through domestic violence to survivors of the holocaust. A key feature, and particular strength, is that it is rooted in the direct experiences and voices of those who have been abused, both female and male. The focus on the impacts of abuse provides a very sensitive, detailed and realistic basis for the discussion of different approaches to recovery and healing from abuse, and shows how these may be applied in a variety of settings. This is a 'must have' book for any practitioner working with the aftermath of abuse, whatever the context. – Professor Marianne Hester OBE, Head of Centre for Gender & Violence Research, University of Bristol, UK
This collection, edited by Jacki Pritchard, covers an extensive array of situations of abuse and the approaches that can be used to support individuals go beyond coping and growth to their full potential. The concept of healing is used to differentiate long-term development from that of immediate or short-term recovery in the therapeutic process. Maslow's Hierarchy of Needs is used to guide the therapeutic approaches of many of the practitioners who write in the book's many pages. However, the authors caution against thinking that one approach will meet all situations and highlight the important of working carefully, empathetically and courageously with the brave victim-survivors who have sought assistance. The authors also provide helpful hints to keep practitioners and those they work with on task. In short, Good Practice in Promoting Recovery and Healing for Abused Adults, is an accessible, easy to read manual that includes many tips for how to work with vulnerable individuals who are trying to 'Go Beyond' their victim status of being or having been abused. – Lena Dominelli, Professor of Applied Social Sciences, Durham University, UK
Jacki Pritchard practises as an independent social worker and is registered with the Health and Care Professions Council. She is Director of the company Jacki Pritchard Ltd which provides training, consultancy and research in social care and also produces training materials. Jacki specialises in working directly with victims of abuse and was the founder of the organisation Beyond Existing, Support Groups for Adults Who Have Been Abused. Jacki has written widely on the subject of adult protection and has been Series Editor of the Good Practice in Health, Social Care and Criminal Justice series, published by Jessica Kingsley Publishers, since 1993.
Introduction: Listening to What Victims Have To Say about Recovery and Healing. Jacki Pritchard, Jacki Pritchard Ltd, UK. 1. How Recovery and Healing Should Fit into the Adult Safeguarding Process. Jacki Pritchard. 2. Recovery and Healing From Complex Trauma. Christiane Sanderson, Independent consultant, UK. 3. The Work of a Sexual Assault Referral Centre. Bernie Ryan, St. Mary's Sexual Assault Referral Centre, UK. 4. Male Survivors of Childhood Sexual Abuse: Experience of Mental Health Services. Sarah Nelson, Ruth Lewis and Sandra S. Cabrita Gulyurtlu, University of Edinburgh, UK. 5. Recovery Through Psychodynamic Therapy: Working with Men who Have Experienced Sexual Violation. Georgina Hoare, SurvivorsUK. 6. Surviving Sex Trafficking: Recovery and Healing. Krista Hoffman, Pennsylvania Coalition Against Rape, USA . 7. 'To Be Who We Really Are': Recovery and Healing After Domestic Abuse. Dr Hilary Abrahams, University of Bristol, UK. 8. Helping Recovery and Healing: A Supported Housing Project Approach. Jacqui Smith, Young Women's Housing Project, UK. 9. Louder Than Words: Art Therapy with Individuals with Intellectual Disabilities Who Have Been Abused. Amanda Gee, Vita Community Living Services, Canada. 10. Recovery and Healing in Survivors of the Holocaust. Judith Hassan, Jewish Care, UK. 11. Group Work and the Healing Process. Jacki Pritchard. Epilogue: The Maslow Experiment. Jacki Pritchard and Hilary Abrahams. Index.
Find what you're looking for...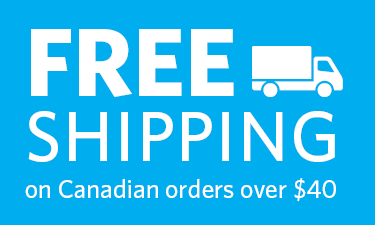 Publishers Represented
UBC Press is the Canadian agent for several international publishers. Visit our
Publishers Represented
page to learn more.