Grain by Grain
A Quest to Revive Ancient Wheat, Rural Jobs, and Healthy Food
"A compelling agricultural story skillfully told; environmentalists will eat it up." - Kirkus Reviews

When Bob Quinn was a kid, a stranger at a county fair gave him a few kernels of an unusual grain. Little did he know, that grain would change his life. Years later, after finishing a PhD in plant biochemistry and returning to his family's farm in Montana, Bob started experimenting with organic wheat. In the beginning, his concern wasn't health or the environment; he just wanted to make a decent living and some chance encounters led him to organics.

But as demand for organics grew, so too did Bob's experiments. He discovered that through time-tested practices like cover cropping and crop rotation, he could produce successful yields—without pesticides. Regenerative organic farming allowed him to grow fruits and vegetables in cold, dry Montana, providing a source of local produce to families in his hometown. He even started producing his own renewable energy. And he learned that the grain he first tasted at the fair was actually a type of ancient wheat, one that was proven to lower inflammation rather than worsening it, as modern wheat does.

Ultimately, Bob's forays with organics turned into a multimillion dollar heirloom grain company, Kamut International. In Grain by Grain, Quinn and cowriter Liz Carlisle, author of Lentil Underground, show how his story can become the story of American agriculture. We don't have to accept stagnating rural communities, degraded soil, or poor health. By following Bob's example, we can grow a healthy future, grain by grain.
Bob Quinn is a leading green businessman, with successful ventures in both organic agriculture and renewable energy.  Raised on a 2,400 acre wheat and cattle ranch in Montana, Quinn earned a Ph.D. in plant biochemistry at UC Davis before coming home to farm in 1978. In 1986, he planted his first organic crop, and by 1989, he had converted his entire farm. He served on the first National Organic Standards Board, which spurred the creation of the USDA's National Organic Program, and has been recognized with the Montana Organic Association Lifetime of Service Award, The Organic Trade Association Organic Leadership Award, and Rodale Institute's Organic Pioneer Award. As an entrepreneur, Quinn has founded five significant enterprises: a regional mill for organic and heritage grains, an organic snack company, a business that sells culinary oil and recycles it as biofuel, Montana's first wind farm, and Kamut International. Kamut, the ancient grain Quinn revived from a pint jar of seed found in a neighbor's basement, is now grown on 100,000 acres of certified organic cropland and manufactured into over 3500 products worldwide. In addition, Bob remains active in research, and has co-authored pioneering studies on the nutritional benefits of ancient grain.
Liz Carlisle is a Lecturer in the School of Earth, Energy, and Environmental Sciences at Stanford University, where she teaches courses on food and agriculture, sustainability transition, and environmental communication. She holds a Ph.D. from UC Berkeley and a B.A. from Harvard University, and she formerly served as Legislative Correspondent for Agriculture and Natural Resources in the Office of U.S. Senator Jon Tester. Recognized for her academic writing with the Elsevier Atlas Award, which honors research with social impact, Liz has also published numerous pieces for general audience readers, in the New York Times, Los Angeles Times, Business Insider, and Stanford Social Innovation Review. A former country singer who once opened shows for Travis Tritt, LeAnn Rimes, and Sugarland, Carlisle brings a populist flair to the 40+ talks she gives each year. Her first book, Lentil Underground, (2015) won the Montana Book Award and the Green Prize for Sustainable Literature.
Prologue by Liz Carlisle
Introduction: Food on the Cheap
Chapter 1. Roots and Growth
Chapter 2. Better Farming through Chemistry?
Chapter 3. Beyond Commodities
Chapter 4. Going Organic
Chapter 5. King Tut's Wheat
Chapter 6. Growing Partners
Chapter 7. A Cowboy in Europe
Chapter 8. Creating a New Standard
Chapter 9. The Value of Limits
Chapter 10. Taste of Place
Chapter 11. Recycling Energy
Chapter 12. Bringing Rural Jobs Back
Chapter 13. The Gluten Mystery
Chapter 14. Food as Medicine
Chapter 15. One Great Subject
Chapter 16. Rejecting the Status Quo
Chapter 17. Conclusion: A New Generation of Growers and Eaters
Acknowledgments
Notes
Index
Find what you're looking for...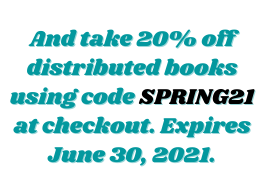 Publishers Represented
UBC Press is the Canadian agent for several international publishers. Visit our
Publishers Represented
page to learn more.