Grandparenting a Child with Special Needs
Jessica Kingsley Publishers
When a new baby is born into a family, grandparents are excited about having a baby to enjoy and love. If the child is born with a disability, it can be difficult to know how to react and how best to help the child and the family as a whole. This book provides guidance on how to grandparent a child with special needs and give every grandchild the love and care they deserve and parents the added support they need.
From coming to terms with a diagnosis, to helping with the transition from adolescence to adulthood, the book gives clear advice on grandparenting a child with special needs throughout their life. The author covers the medical, emotional and practical aspects of being a grandparent and explores important issues such as researching resources for specialized care, accessing financial and legal resources and, just as importantly, how to have fun and spend quality time with a grandchild with a disability. The book also addresses how to handle the diagnosis of a serious accident or progressive illness.
Grandparenting a Child with Special Needs is a unique guide for grandparents keen to make a difference to the lives of their children and their grandchildren.
This unique book, written by a highly experienced and caring pediatrician, addresses the important role of grandparents in raising children who have special needs...Those raising children with special needs, and the involved grandparents helping with those children, will welcome referral to this book, a copy of which might be a useful addition to the waiting room of any pediatrician.

– Kaiser Permanente Journal
Today, grandparents frequently have to assume a major role in raising their grandchildren. Both parents have to work in many families. The emotional and physical challenge of raising a special needs child becomes the grandparents responsibility. This book presents Dr. Thompson's compassion and insight gained through her lifetime of working with these children and their care-givers. Her guidance will have a positive impact on grandparents as they become a major care-giver in the upbringing of their special needs grandchild.

– James C. Drennan, M.D., Orthopedic surgeon, Author of Orthopedic Management of Neuromuscular Disorders and former CEO of Carrie Tingley Hospital for Children
Grandparents trying to handle a child with special needs will find plenty of tips on how to effectively grandparent with love and care...Public libraries and health collections alike will find this an excellent pick.

– The Midwest Book Review
Charlotte E.Thompson M.D. is a pediatrician and specialist in children's muscle diseases. She founded and directed the Center for Handicapped Children in San Fransisco for 23 years and has worked as a consultant for six pediatric neuromuscular programs. She is a mother of two and a grandmother and lives in California.
Acknowledgements. Introduction. Section I. Support for the Whole Family. 1. Coping with the Diagnosis. 2 Providing Help and Support to Parents. 3. Helping Siblings Cope. 4. Multiple Birth Grandchildren. 5. Parents' Separation and Remarriage. Section II. Grandparents Take Over. 6. Grandparents In Charge. 7. Helping Grandchildren with Dressing and Hygiene. 8. Helping Boost Your Grandchild's Self-Esteem. 9. Handling Social Occasions. 10. Having Fun with a Grandchild. 11. Traveling with a Grandchild. 12. Special Education. 13. Helping a Teen Transition to Adulthood. Section III. Medical and Legal Issues. 14. Finding the Best Medical Care. 15. Special Medical Problems and Treatments. 16. Researching Resources for Specialized Services. 17. Medical Questions and Answers. 18. Handling a Progressive Disease. 19. Legal and Financial Resources. Section IV. You Need Time Too. 20. Time Out for Grandparents. 21. Planning for the Future. Section V. Help from Others. 22. Questionnaire Answers from Parents and Grandparents. Epilogue. Helpful Websites. US Agencies for Children with Special Needs. UK Agencies for Children with Special Needs. US State Resources for Children with Special Needs. State Contacts for High-Risk Insurance .Toll-Free Numbers. Questionnaire for Parents and Grandparents. Notes.
Find what you're looking for...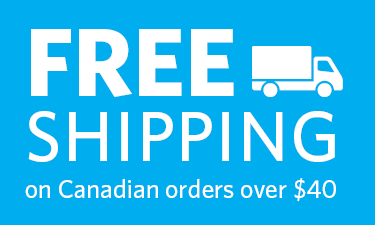 Publishers Represented
UBC Press is the Canadian agent for several international publishers. Visit our
Publishers Represented
page to learn more.