Grey Zones in International Economic Law and Global Governance
Since the 2008 economic meltdown, market-driven globalization has posed new challenges for governments. This collection introduces the innovative concept of "grey zones" of global governance, where international rules are often bent or ignored. These zones are significant, contested spaces for state policy and market behaviour to interact with respect to trade, the environment, food security, and investment.
Powerful incentives exist in the global economy for states to harmonize their policies through trade and investment agreements. But grey zones both promote uniformity in many areas of public life and facilitate diverse forms of capitalism in market societies. They enable governments to address the conundrum of balancing national and global economic benefits. Although they participate in the global economy, governments often ignore established rules of international economic law, making new rules or bending existing ones to advance their core interests. This book explores how operation within these grey zones of global governance enables countries to experiment with new modes of governance within their own domestic policy space.
At a time of growing nationalist sentiment, Grey Zones in International Economic Law and Global Governance explores creative local engagement with international economic law and offers a bold new way to understand public concerns about international trade and investment, food security, green energy, subsidies, and anti-dumping actions.
This book will be of interest to scholars in international law, political economy, international relations, international political economy, and political science. It will also find an audience among public policy specialists.
Drache and Jacobs offer a comprehensive account of the interface of trade law, human rights, and development. If you want to better understand global trade governance and the space governments have to pursue their own priorities, this volume is for you.
The global economy rests on rules and norms applied with discretion. This exemplary volume explores the changing terrain of international economic law. Well-crafted studies of key trade and investment issues illuminate the fault lines and warn against simplistic conclusions. Together, the contributors suggest ways forward that are both progressive and realistic.
Daniel Drache is a professor emeritus of political science at York University and senior research fellow at the Robarts Centre for Canadian Studies. His publications include Defiant Publics: The Unprecedented Reach of the Global Citizen; The Daunting Enterprise of the Law: Essays in Honour of Harry Arthurs (edited with Simon Archer and Peer Zumbasen); Linking Global Trade and Human Rights: New Policy Space in Hard Economic Times (edited with Lesley A. Jacobs); Publics rebelles: Le pouvoir sans precedent du citoyen du monde; and One Road, Many Dreams: China's Bold Infrastructural Initiative to Re-Make the Global Economy (forthcoming, with Adam Kingsmith and Duan Qi).
Lesley A. Jacobs holds the York Research Chair in Human Rights and Access to Justice at York University, where he teaches political science and law and society. He also teaches in the Graduate Program of Law at Osgoode Hall Law School and the Graduate Program in Socio-Legal Studies. He is a Fellow in the Royal Society of Canada. His many books include Rights and Deprivation; The Democratic Vision of Politics; Pursuing Equal Opportunities: The Theory and Practice of Egalitarian Justice; Balancing Competing Human Rights in a Diverse Society; Linking Global Trade and Human Rights: New Policy Space in Hard Economic Times (edited with Daniel Drache); and Privacy Rights in the Global Digital Economy: Legal Problems and Canadian Paths to Justice.
Contributors: Welber Barral, Ljiljana Biukovic, Tomer Broude, Carlos M. Correa, Thomas Cottier, Matias E. Margulis, Pitman B. Potter, Debra Steger, Katie Sykes, Yin Jiyuan
Foreword / Pitman B. Potter
Introduction: Grey Zones of International Economic Law and Global Governance / Daniel Drache and Lesley A. Jacobs
Part 1: Hot Button Issues in Global Governance
1 A Crafty Madness Kept Aloof: Anti-Dumping as Faulted Global Governance / Tomer Broude
2 The Anti-Dumping Wars: An Analysis of Unfair Trading Suits, 1995–2011 / Daniel Drache and Yin Jiyuan
3 Investor-State Dispute Settlement Mechanisms in International Economic Law / Lesley A. Jacobs
4 The WTO and the Future of Subsidies and Food Security / Carlos M. Correa
Part 2: Global Trade and Local Adaptation
5 Is Anti-Dumping a Smart Policy for Global South Countries? / Welber Barral
6 Grey Zones in the European Union: Between Flexibility and Uniformity of the State Aid Rules / Ljiljana Biukovic
Part 3: Labour and Food Rights in the Global Policy Arena
7 A New Grey Zone in Global Trade Governance? Recent Developments on Food Security at the WTO / Matias E. Margulis
8 Labour Relations and Trade Policy in China: Opportunities for Coordinated Compliance / Pitman B. Potter
9 What Constitutes Legitimate Policy Space for Food Security? / Katie Sykes
Part 4: The Greening of International Economic Law
10 Renewable Energy and WTO Law: More Policy Space or Enhanced International Disciplines? / Thomas Cottier
11 Green Energy Programs and the WTO Subsidies Agreement: Is There Enough Policy Space? / Debra P. Steger
Conclusion: Living in a Dangerous Age: Trade Policy Options for Canada / Daniel Drache and Lesley A. Jacobs
Index
Related Titles
Globalization and Local Adaptation in International Trade Law
Edited by Pitman B. Potter and Ljiljana Biuković
International Trade Law and Domestic Policy
Canada, the United States, and the WTO
After '08
Social Policy and the Global Financial Crisis
Edited by Stephen McBride, Rianne Mahon, and Gerard W. Boychuk
A Human Rights Based Approach to Development in India
Edited by Moshe Hirsch, Ashok Kotwal, and Bharat Ramaswami
Good Governance in Economic Development
International Norms and Chinese Perspectives
Edited by Sarah Biddulph and Ljiljana Biuković
Globalization, Poverty, and Income Inequality
Insights from Indonesia
Edited by Richard Barichello, Arianto A. Patunru, and Richard Schwindt
Global Health Security in China, Japan, and India
Assessing Sustainable Development Goals
Edited by Lesley A. Jacobs, Yoshitaka Wada, and Ilan Vertinsky
‹
›
Find what you're looking for...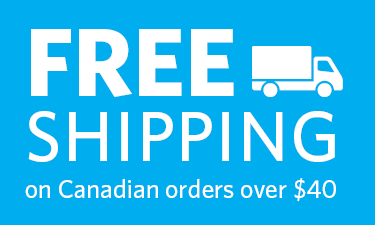 Stay Informed
Receive the latest UBC Press news, including events, catalogues, and announcements.
Publishers Represented
UBC Press is the Canadian agent for several international publishers. Visit our
Publishers Represented
page to learn more.