Grief in Children
A Handbook for Adults
Jessica Kingsley Publishers
'For years, I have strongly advised adults to read Grief in Children because I believe it is the most sympathetically written and accessible book on the topic. It is the thoughtful distillation of many years' clinical experience of working with bereaved children and their families.'- from the foreword by Professor William YulePraise for the first edition:'This is a very user-friendly book. It is presented in a way which enables the reader to browse or go direct to a certain section, but at the same time is engaging enough to sustain one's interest to read the whole book.'- Australian Social Work'Dyregrov's writing is clear in its description, and explicit in its advice, and demonstrates that the daunting task of helping a child through grief is both manageable and rewarding... The book will, I'm sure, become required reading for all those touched by the care of bereaved children.'- Bereavement Care'... a handy, small book ideal for teachers, social workers, counsellors, parents and others faced with the task of understanding children in grief and trying to help them.'- Association for Child Psychology and Psychiatry Newsletter'There is valuable material on grief at various ages and development... The question "What makes the grief worse?" is neatly answered and a brief, but useful, section alerts the helper to differences in the grief experienced by boys and girls. The chapters on care for bereaved children are packed with good sense and practical suggestions. Many interesting ideas are given on ways to deal with bereavement in the setting of the classroom. There is much to commend this handbook. It is of manageable length, giving information concisely and supplementing it with well-chosen quotations. A valuable book which I would recommend to my colleagues and to parents, to those who run playgroups and to any who seek to help young people in bereavement.'- Lifeline (Magazine of the National Association of Bereavement Services)This fully updated second edition of Grief in Children provides an accessible overview of children's understanding of death at different ages and gives a detailed outline of exactly how the adults around them can best help them cope.Whether a child experiences the death of a parent, sibling, other relation or friend, or of a classmate or teacher, it is important for those caring for bereaved children to know how to respond appropriately to the child's needs. This book deals with a range of common physical and psychological responses and describes the methods of approaching grief in children that have been shown to work best. The author provides guidance on how loss and bereavement should be handled at school, explains when it is appropriate to involve expert professional help and discusses the value of bereavement groups for children and support for caregivers.Illustrated with case studies and incorporating current research, this book is essential reading for parents, carers, counsellors, teachers and all those concerned with the welfare of bereaved children.Dr Atle Dyregrov is a clinical psychologist and Director of the Center for Crisis Psychology in Bergen, Norway, which he founded with a colleague in 1988. He is a member of the executive board of The Children and War Foundation and a founding member of the European Society for Traumatic Stress Studies. Dr Dyregrov is the author of numerous publications, journal articles, and books.Professor Emeritus William Yule is a clinical psychologist and Professor Emeritus of Applied Child Psychology at the Institute of Psychiatry, King's College London. He is Chair of the Children and War Foundation and Honorary Psychologist Advisor to the British Army. He was awarded the Lifetime Achievement Award by the International Society for Traumatic Stress Studies in 2005.
'Amid the plethora of books on grief and children, these two books (Grief in Children and Grief in Young Children) ) in my view, essential reading... Both books are comprehensive, well referenced, and well written. Unlike some books that rely too heavily on personal anecdote, these make good use of brief vignettes to illustrate the text...Both books will be helpful to families, bereavement counsellors, and to a wide range of professionals involved in assessing and working with bereaved children and families.'- Children and Young People, Martin Newman Consultant in child and adolescent psychiatry'Once again Dyregrov's simple style with clear descriptions, many words from bereaved children and a wealth of information, grounded in his professional work, make for a book that is rich in content and information. It is a pleasure to read, despite the sadness of the topic... Dyregrov has led the way in guiding us. I rate his second edition highly. For those trying to help the bereaved children, it is essential reading, the chapter on handling death in schools being particularly relevant to teachers.'- Pharos International'Dyregrov's book is recommened for its solid grounding in psychology and its reasoned, jargon-free advice. An extremely valuable resource for parents as well as professionals who work with children.'- Library Journal Reviews'This is an excellent book, aimed at anyone who has children. It is ideal for childminders, nannies, nursery workers, teachers and parents alike. It helps those either working with children or parents of children to think about the effects grief has on a child and helps us to understand how they are feeling and how to help them cope with the grief. The content of the book is excellent and it really makes you think about how children deal with grief in their own way. We as adults deal with grief differently from children and we do not necessarily understand the effect it has on children. It gives ideas on how to help children deal with grief, the signs we can look out for in children, their behaviour and attitudes if they are experiencing grief, and how we can help them to come to terms with their loss. I would also refer to it for my own children if need be. An excellent book.'- The National Child Minding Association'First published in 1991, Atle Dyregov's Grief in Children: A Handbook for adults is a stock reference title on child bereavement practitioners' shelves, often recommended to parents and other children's professionals. This second edition, helpfully indexed, has been fully updated with many new vignettes drawn from extensive practice with children and young people in Norway and internationally illustrating their varying responses in grief and the support they have received. Children and parents can feel overwhelmed and disconcerted by their grief reactions and in themselves. these case examples can offer some reassurance that others have experienced similar things.'- Children and Society'Author Atle Dyregrov's second edition of Grief in Children does what it says on the tin. His clear and intelligent writing helps the reader understand children's reactions to the death of someone special and offers ways of helping bereaved children manage the tragedy that they are faced with. When I first read Dyregrov as a trainee counsellor, and bereaved as a child myself, I found it was one of the most relevant and informative that texts available. It is simply a classic. The book remains important, outstanding and enriching for any of us who meet bereaved.'- Children & Young People Now
Introduction.1. Children's Grief and Crisis Reaction. 2. Different Types of Death. 3. Death and Crisis at Different Developmental Levels. 4. What Makes the Grief Worse? 5. Sex Differences in Children's Grief. 6. Care for Children in Grief and Crisis. 7. Guidelines for Taking Care of Children's Needs. 8. Handling Death in the Play Group and at School. 9. Crisis- or Grief-Therapy for Children. 10. Bereavement Groups for Children. 11. Caring for Oneself. Appendix A: Grief in Children - Guidelines for Care. References. Internet Resources.
Find what you're looking for...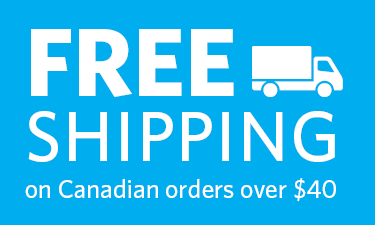 Publishers Represented
UBC Press is the Canadian agent for several international publishers. Visit our
Publishers Represented
page to learn more.