Group Work with Children and Adolescents
A Handbook
Jessica Kingsley Publishers
'It is a particular and very personal pleasure to contribute a foreword to this important book... I congratulate the authors and editor on their achievement, and warmly recommend Group Work with Children and Adolescents as vital reading for all those involved in the treatment of children's emotional problems.'- From the Foreword by Robin SkynnerA comprehensive resource manual, this book looks at the theory and development of group work as a form of family therapy, the settings in which group work may be used, and effective therapeutic methods. The book also discusses how to deal with themes that may orient groups and the administrative and management concerns involved in groups work.
'The theoretical and historical opening sections are quite a tour de force; very well written and valuable in bringing together an enormous range of material, much of it previously dispersed in different journals. This handbook is well worth owning.'- Inscape'An immensely valuable source of information on group work with children and adolescents. For some reason the subject has lacked a major text until now... Through his contributors, Kedar Dwivedi has assembled a spectrum of different approaches to group work, ranging from activity techniques such as play therapy, art therapy, drama therapy, through psychodynamic methods and relaxation techniques. The contexts and settings too, are varied: child mental health services, residential care, therapeutic communities, youth work and schools. Dwivedi has grouped the contributions into carefully crafted sections, giving a sense of logical flow which makes for easy reference... blissfully free of jargon, and peppered with clearly mapped-out guidelines for the more practically orientated group worker. The book fills an important gap in our literature on groups, and I strongly recommend it to any institution harbouring children, to any professional contemplating running a group for children and adolescents, and to those already in the thick of it.'- Group Analysis'This is a very exciting and much needed book... Extremely comprehensive..well laid out... I found the different styles of the various authors refreshing and invigorating, showing that many ways are possible and suggesting new techniques to try out... This book will be very useful for anyone thinking of starting a group for children or adolescents, and will give lots of ideas to anyone who has already run groups... I highly recommend this book and think that every child mental health service should invest in a copy.'- British Journal of Counselling and Guidance'This is a comprehensive handbook, including both theoretical and some practical perspectives, which have been drawn together to provide a resource for practitioners in the field of child and adolescent psychiatry, at various levels of expertise... As a handbook, readers will appreciate the facts and information contained in each chapter... A useful book that should find a place in child and family mental health units, for reading by all members of the multidisciplinary team, including occupational therapists.'- British Journal of Occupational Therapy'Any professional childcare worker who plans to engage in group work would be well advised to read this book. It is clearly written and well referenced. Even the most experienced will find something of interest here... an essential component of any Child & Adolescent Psychiatry library.'- European Child and Adolescent Psychiatry'A healthy balance between theory and practice and it is readily evident to the reader that the content is based on actual practice that is backed up by research and evaluation... this is a very useful book for anybody who is doing group with children and adolescentsthe activities are easily transferable and the general combination of theory and practice provide a useful insight into ways of working.'- Division of Educational and Child Psychology Newsletter'A book that will undoubtedly become a major resource for anyone involved with group work with children... The papers provide a complete overview of the field, together with practical guidance on the execution of group work in a wide variety of settings. Readable and comprehensive the papers are extremely well-referenced. A book with much to offer those beginning in this area of work as well as those already established in group work practice.'- Journal of the Institute of Health Education'This book demonstrates convincingly overall, group work has a major contribution to make to the development of children and adolescents through mobilising the natural processes of social relationships in peer groups in a planned and strategic way.'- British Journal of Educational Psychology'Overall, this book goes a considerable way to realising its aim of being "a major resource for those involved in group work with children and adolescents", by a judicious mix of topics, contributors and the contexts in which thery work, this has gone further than most.'- Lifeline (Magazine of the National Association of Bereavement Services)'This book should provide a useful introduction to group work with disadvantaged children and those suffering from a range of emotional and behavioural difficulties... Makes accessible the growing literature on group work with children and should provide encouragement to those of us who are already working with groups of children and inspiration for those who wish to make a start.'- National Association of Paediatric Occupational Therapists
Dr Kedar Nath Dwividi, MD, DPM, FRCPsych, is Consultant Psychiatrist for the Nothampton Child and Family Consultancy Service.
Foreword by Robin Skynner. Preface. Part 1. Theoretical and Practical Issues. 1. Introduction. 2. Structural and Organisational Aspects. 3. Conceptual Frameworks. 4. Evaluation. Part 2. Developmental Perspectives. 5. Developmental Considerations in Therapeutic Provisions. 6. Emotional Development. 7. Empathy and Prosocial Development. 8. Historical Development of Group Psychotherapy. Part 3. Tools and Techniques. 9. Play, Activities, Exercises and Games. 10. Art Psychotherapy Groups. 11. Relaxation, Visualization and Nourishment. 12. Use of Drama. 13. Use of Interpretation. Part 4. Subjects and Themes. 14. Bereaved Children and Adolescents. 15. Encopresis. 16. Victims and Perpetrators of Sexual Abuse. 17. Group Work with Young Offenders. 18. Race, Identity and Culture. Part 5. Contexts and Settings. 19. Group Work in Schools. 20. Group Work in Residential Child Care. 21. Group Work in Child Mental Health Services. 22. Group Work in the Youth Service. 23. Groupwork with Children and Adolescents in a Therapeutic Community. About the Authors. Index.
Find what you're looking for...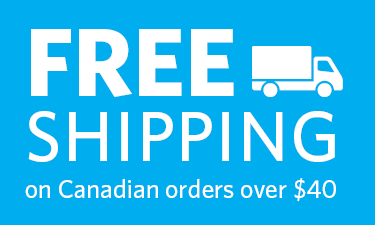 Stay Informed
Receive the latest UBC Press news, including events, catalogues, and announcements.
Publishers Represented
UBC Press is the Canadian agent for several international publishers. Visit our
Publishers Represented
page to learn more.