CA$40.95

Back Order
Ships in 4-8 weeks.
GO TO CART
Growing Up with Disability
Jessica Kingsley Publishers
Growing Up with Disability encompasses a wide range of perspectives on childhood impairment and its social implications. The book adopts a child-centred approach, stressing the importance of communicating with disabled children, and includes interviews and pieces of their own writing. Pre-school and school age children describe their behaviour and feelings within their own families, substitute families, and residential homes. The book explores how such children can best be protected, and how their quality of life can be improved. Using the social model of disability which identifies the barriers to inclusion, contributors give examples of progressive practice, and examine the aspirations of young disabled people, their friendships, and how they come to terms with adolescence and the transition to adulthood.
'This book is essentially written for social workers form a sociological perspective. It is openly critical of the medical model and of psychological models of childhood, arguing that these pathologies individuals and deny the experience of the child with disability as belonging to a social group, whose experiences are structured by wider policies and practices. Therefore, at times, it makes for uncomfortable, but challenging reading. The book is extremely child-centred: the experiences of disabled children are central and the text is brought to life by the many personal accounts of living with a disability.' European Child and Adult Psychiatry'This is a book that will stay in the mind for a long time. There are individual chapters which stand out as clear and succinct, well researched and referenced. There are other chapters which stand out because they contain the direct words of young people growing up with disability, which summarise just as succinctly the issues covered elsewhere by the academic writersI would suggest it should be on the essential reading list of any training course for professionals likely to work with disabled young people. The book is highly original in bringing together in one volume the voices of young people themselves and academic summaries of what is known about young disabled people growing up. It is comprehensive in scope, touching on a range of conditions, living circumstances and social background of young people. Treat yourself to a copy.' Journal of Applied Research in Intellectual Disabilities'It covers a wide range of topics, from education, health, and leisure to child protection, adoption and fostering, and would be equally useful for those have daily or only occasional contact with disabled children. I enjoyed reading this book, but what makes it stand out for me is the way the principles of equality, inclusion and autonomy are incorporated, along with the views of disabled children. I would especially recommend it as a core text for students in social work, medical nursing and related areas.' Adoption & Fostering'Growing Up With Disability contains 13 articles encompassing a wide range of perspectives and issues on childhood impairment and its social implications. This book is soundly written from the perspective of the social model of disability by people who have an impairment. Whereas other books and articles have written from the perspective of the social model of disability by people who have an impairment. Whereas other books and articles have written about the way parents experience life with a disabled child, accounts of children's lives and experiences are presented in this book. This is not a book that will provide therapists with lots of practical suggestions to incorporate into their interventions. However, it is a book that should be read by paediatric occupational therapists who are committed to using a client-centred and/or family-centred approach when working with children. It will inform the therapist of relevant issues to consider and as such provide the therapist with greater insight and understanding. This should, as a consequence assist a therapist to build a stronger therapeutic relationship and to tailor his or her interventions more effectively to meet the real needs of the child.' British Journal of Occupational Therapy'This book provides a comprehensive and innovative contribution to the literature in this area. It embraces all aspects of growing up with a disability, and succinctly examines the complexities and realities of life as a disabled child. Each chapter is clear and concise, and takes the reader step by step through the varying stages of growing up with a disability from a child-centred approach. Chapters four, six, eight and nine would provide particularly helpful discussions of the salient issues relating to children with disabilities. Overall, this material would serve as a useful resource for researchers, students and academics. Additionally, this text would be an excellent handbook for policy makers and practitioners working with disabled children and their families.' Child Care in Practice
Dr Carol Robinson was formerly a social worker for Essex County Council. She is currently a Senior Research Fellow and project director at the Norah Fry Research Centre, University of Bristol. Dr Kirsten Stalker is a Reader in the Education Faculty at Strathclyde University. She is the editor of Developments in Short-Term Care: Breaks and Opportunities, and author of `Share the Care': An Evaluation of a Family-Based Respite Care Service, both published by Jessica Kingsley.
1. Theoretical Perspectives on Research with Disabled Children, Tom Shakespeare, University of Leeds and Nick Watson, University of Edinburgh. 2. An Historical Perspective, Maureen Oswin, retired Research Officer. 3. Early Intervention: the Eternal Triangle? Issues Relating to Parents, Professionals and Children, Caroline Jones, University of Warwick. 4. The Pre-School Years, Janet Read, University of London and June Statham, University of London. 5. Children's Experiences of School, Linda Shaw, Centre for Studies on Inclusive Education. 6. Parents and Family: Disabled Women's Stories about their Childhood Experiences, Carol Thomas, University of Lancaster. 7. Leisure and Friendship, Judith Cavet, Staffordshire University. 8. Quality of Life for Children and Young People with Serious Medical Conditions, Alison Closs, Moray House Institute of Education, Edinburgh. 9. Disabled Children and Child Protection, Helen Westcott, The Open University, Milton Keynes. 10. Group Advocacy in a Residential Setting, Chailey Young People's Group with Sue Virgo, St Gabriel's family centre, Brighton. 11. Disabled Children in Permanent Substitute Families, Rena Phillips, University of Stirling. 12. Young People's Aspirations, The Leighton Project with Simon Grant and Daisy Cole, facilitators, London. 13. The Dynamics of Transition to Adulthood, Sheila Riddell, Glasgow University.
Find what you're looking for...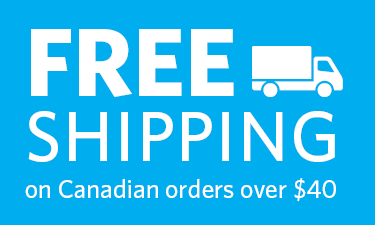 Stay Informed
Receive the latest UBC Press news, including events, catalogues, and announcements.
Publishers Represented
UBC Press is the Canadian agent for several international publishers. Visit our
Publishers Represented
page to learn more.