Handbook of Inquiry in the Arts Therapies
One River, Many Currents
Jessica Kingsley Publishers
The first book to embrace all the arts therapies, this is a ground-breaking examination of the effects of arts therapies interventions in health, education, community and social services settings. It is written by specialists in the various areas of arts therapy, addressing themes which are relevant to all arts therapists exploring the relationship between research and practice. The contributors examine different approaches and methodologies used in relation to different patient/client groups and settings.
'This book is an achievement which goes above and beyond my expectations. It is nothing less than a physiognomy of arts therapies research in Britain today, warts and all.'- From the Foreword'This book is the first serious and thorough compilation of British arts therapies research. It includes both quantitative and qualitative studies on a wide variety of topics across the arts therapies, drama therapy, art therapy, dance/movement therapy and music therapy. Even more importantly, it includes many reflections on the nature of the research process itself and how far it fits with the nature of therapy - there is a strong theme of attention to methodology running through the whole of the book. All the authors have been honest enough to include discussion of setbacks and flaws in their research and these have been most useful in illuminating important aspects of methodology. It is essential reading for all those involved in arts therapies research or those contemplating undertaking such research. This book is an exciting milestone in the emerging history of the arts therapies and hopefully lays the groundwork for future work in this field.'- The Arts in Psychotherapy'The authors of this very useful book have a vast wealth of knowledge of such situations through their daily experiences, and they relate them through several chapters the majority of which concentrate upon the field of infancy and family relationships. Included here are the rights of the child and of its parents, the uses and abuses of psychiatric care, confidentiality, social and institutional abuses.'- The European Journal of Psychiatry'A recommended asset for students, music therapists and all arts therapy practitioners.'- British Journal of Music Therapy
Dr. Helen Payne is senior lecturer in Counselling at the University of Hertfordshire, and has a private practice in psychotherapy. She has a background in dance movement therapy
Foreword, John Rowan. Preface: What are the arts therapies? PART I: Introduction: 1. Introduction to inquiry in the arts therapies, Helen Payne. 2. `Why don't arts therapists do research?' David Edwards. 3. From practitioner to researcher: research as a learning process, Helen Payne. PART II: Application: Dramatherapy. 4. The active witness: the acquisition of meaning in dramatherapy, Phil Jones. 5. Research into dramatherapy theory and practice: some implications for training, Lucilia Valente and David Fontana. 6. On `being the thing I am': An inquiry into the therapeutic aspects of Shakespeare's `As You Like It', Brenda Meldrum. 7. Dramatherapy across Europe - Cultural contradictions: An inquiry into the parameters of British training and practice, Ditty Dokter. PART II: Art Therapy. 8. The retrospective review of pictures: Data for research in art therapy, Joy Schaverien. 9. The art of science with clients: Beginning collaborative inquiry in process work, art therapy and acute states, Sheila McClelland and collaborators. PART II: Dance Movement Therapy.10. Research as an act of creation, Bonnie Meekums. 11. Movement assessment in schizophrenia, Laurence Higgins. 12. New paradigm methodology in dance movement therapy research: a way forward, Bonnie Meekums and Helen Payne. PART II: Music Therapy. 13. The feeling of sound: The effect of music and low frequency sound in reducing anxiety and challenging behaviour in clients with learning difficulties, Tony Wigram. 14. Research in music therapy with sexually abused clients, Penny Rogers. 15. Permission to play: The search for self through music therapy research with children presenting with communication difficulties, Alison Levinge. PART III: Directory Of Arts Therapies Research.
Find what you're looking for...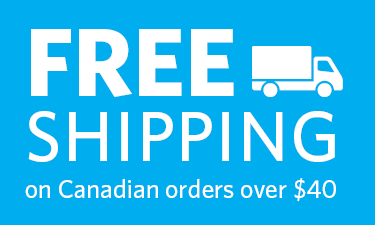 Publishers Represented
UBC Press is the Canadian agent for several international publishers. Visit our
Publishers Represented
page to learn more.