Hard Work Conquers All
Building the Finnish Community in Canada
Above the entrance to the Finnish Labour Temple, in what was once Port Arthur in northern Ontario, is the motto labor omnia vincit – "hard work conquers all." Since 1910, these words have reflected the dedication of the Finnish community in Canada.
Hard Work Conquers All is a social history of Finnish immigration and community building in Canada during the twentieth century. The first Finns to arrive ranged from conservative churchgoers to radical socialists, reflecting the ideologies that divided their homeland. After the First World War, left-wing Finns fled persecution; following the Second World War, Finns sought the economic security that Canada offered. Each new wave of immigration imbued the relationship between people, homeland, and host country with the politics, ideologies, and cultural expressions of its time.
The story of Finns in Canada dovetails with the larger literature on immigration and enriches the history of socialism and ethnic repression in this country. The insightful essays in Hard Work Conquers All explore the nuanced cultural identities of Finnish Canadians, their continued ties to Finland, intergenerational cultural transfer, and the community's connections with socialism and labour movements. This is a fresh interpretation of the successive waves of Finnish immigration and their influence on Canadian politics and society.
Hard Work Conquers All will appeal to scholars and students of the history of immigration to Canada and of Finnish history, and, within that context, particularly to those interested in the history of workers, youth, and women, military history, and sport history. Anyone wanting to understand the Finnish experience in Canada will find this study illuminating.
This clever selection of diverse and intriguing aspects of the Finnish-Canadian culture and experience adds a valuable, specifically Finnish chapter to the larger history of immigration to Canada.
The book's greatest successes come in painting a complex history of Finnish-Canadian life, one that highlights the diversity of Finnish immigrants' experiences.
Hard Work Conquers All is a successful piece of work that will hopefully maintain support for further scholarship on Canadian Finns in the future… This book is definitely one of the most remarkable publications in 2018 in the area of historical Finnish experience in North America.
Michel S. Beaulieu is the chair and an associate professor in the Department of History at Lakehead University and an associate of the L.R. Wilson Institute for Canadian History at McMaster University. His recent publications are The Little Third Reich on Lake Superior: A History of Canadian Internment Camp R (2015), Celluloid Dreams: An Illustrated History of Early Film at the Lakehead, 1900–31 (2012), and Labour at the Lakehead: Ethnicity, Socialism and Politics, 1900-35 (2011). Among other awards, he has received the Northwestern Ontario Visionary Award (2016), the M. Elizabeth Arthur Award (2015), the Gertrude H. Dyke Award (2015), and the City of Thunder Bay Heritage Award (2011).
David K. Ratz is a doctoral candidate at the University of Oulu, Finland, and teaches in the Department of History at Lakehead University. His various publications explore the military history of northwestern Ontario and various aspects of Finnish Canadian history.
Ronald N. Harpelle is a professor in the Department of History at Lakehead University. His publications include Language and Power: A Linguistic Regime for North America (2013), Pulp Friction: Communities and the Forest Industry in a Globalized World (2012), Le CRDI: quarante ans de recherche pour le développement (2011), and Long-Term Solutions for a Short-Term World: Canada and Research for Development (2011). Ronald is also an award-winning filmmaker whose documentaries focus on history, development issues, and human rights.
Introduction: Writing about Finnish Canadian Experiences / Michel S. Beaulieu, David K. Ratz, and Ronald N. Harpelle
1 The Finnish Contribution to Early Canadian Socialist Organizations / Michel S. Beaulieu
2 Matti Kurikka and the Utopian Socialist Settlement of Sointula, British Columbia / J. Donald Wilson
3 Finnish Canadian Soldiers in the First World War / David K. Ratz
4 Wrestling, Immigration, and Working-Class Culture: The Finns of the Thunder Bay District before 1939 / C. Nathan Hatton
5 "I Won't Be a Slave!": Finnish Domestics in Canada, 1911–30 / Varpu Lindström
6 "Dear Jussi-Setä": Generation, Language, and Community in the Youth Page of Vapaus, 1945–60 / Tanya Tuohimaa
7 Terveisiä: A Century of Finnish Immigrant Letters from Canada / Samira Saramo
8 Cookbooks for Upstairs: Ethnicity, Class, and Gender in Perspective / Hanna Snellman
9 From Bush to Bay Street: The Finnish Community of Thunder Bay as Memories, Narratives, and Experiences / Antti Häkkinen
Afterword / Michel S. Beaulieu, David K. Ratz, and Ronald N. Harpelle
Index
Related Titles
Photography, Memory, and Refugee Identity
The Voyage of the SS Walnut, 1948
By Lynda Mannik
Labour at the Lakehead
Ethnicity, Socialism, and Politics, 1900-35
Cultivating Connections
The Making of Chinese Prairie Canada
White Settler Reserve
New Iceland and the Colonization of the Canadian West
By Ryan Eyford
‹
›
Find what you're looking for...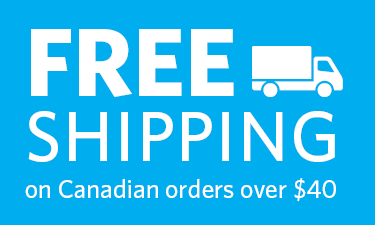 Stay Informed
Receive the latest UBC Press news, including events, catalogues, and announcements.
Publishers Represented
UBC Press is the Canadian agent for several international publishers. Visit our
Publishers Represented
page to learn more.