26 b&w illustrations, 4 maps
$22.95

Back Order
Ships in 4-6 weeks.
$78.00

Back Order
Ships in 4-6 weeks.
GO TO CART
Hawai'i Regional Cuisine
The Food Movement That Changed the Way Hawai'i Eats
University of Hawai'i Press
Samuel H. Yamashita's Hawai'i Regional Cuisine: The Food Movement That Changed the Way Hawai'i Eats is the first in-depth study on the origins, philosophy, development, and legacy of Hawai'i Regional Cuisine (HRC). The book is based on interviews with thirty-six chefs, farmers, retailers, culinary arts educators, and food writers, as well as on nearly everything written about the HRC chefs in the national and local media. Yamashita follows the history of this important regional movement from its origins in 1991 through the following decades, offering a boldly original analysis of its cuisine and impact on the islands.
The founding group of twelve chefs—Sam Choy, Roger Dikon, Mark Ellman, Amy Ferguson Ota, Beverly Gannon, Jean-Marie Josselin, George Mavrothalassitis, Peter Merriman, Philippe Padovani, Gary Strehl, Alan Wong, and Roy Yamaguchi—grandly announced in August 1991 the establishment of what they called Hawai'i Regional Cuisine. At the time, they had no idea how dramatically they would change the food scene in the islands. While they each had their own style, their common commitment to using fresh, locally sourced ingredients of the highest quality at their restaurants quickly attracted the interest of journalists writing for national newspapers and magazines.
The final chapters close with a discussion of the leading chefs of the next generation and an assessment of HRC's impact on farming, fishing, ranching, aquaculture, and culinary education in the islands. Hawai'i Regional Cuisine will satisfy those who are passionate about food and intrigued by changes in local foodways.
Thirty years ago the joke was that the restaurant food was reason never to visit Hawai'i. In this excellent study, Sam Yamashita brings an insider's knowledge and a historian's rigor to explaining how a dozen pioneering chefs reversed this judgment. In doing so, they created a new genre of high cuisine, shattered the race, gender, and class barriers of culinary industry in the Islands, and fostered fresh ways of fishing and farming. A telling tale of what a few determined and intelligent people can accomplish.
From plantation food sharing to Hawai'i Regional Cuisine, this magnificent book reaffirms the insight that food cultures, like diasporas, flow across national borders and in the transactions establish connections and create new ideas and practices. Moreover, the islands' regional cuisine implicates the foundations of Hawaiian food culture, including horticulture, aquaculture, and food preparation and consumption, and Hawai'i's history of conquest, colonization, migrant labor, and resistance. In sum, Hawai'i Regional Cuisine offers substance as well as delightful pleasures.
There is little theorization on the nature of the relationship between a social movement and changes in everyday aesthetic judgment that leads to the redefinition of good food. In Hawai'i Regional Cuisine Sam Yamashita deftly navigates that relationship between professionalism, aesthetic form, and local cultural assertion, with aplomb and style, by digging deep into the mundane materiality of shoyu and chili pepper water. He shows us how everything began to change in 1991 when the racially crafted separation between cuisine and local cooking began to fall apart in the practices of Hawaiian chefs.
For every imaginary bite you might take while reading this essential book, Yamashita seasons our perspective with his bracing account of how invasion and colonialism decimated the Pacific Rim—preparing the ground, so to speak. It's this undercurrent that made the regional cuisine movement more than just about locally sourced greens and tableside bottles of chili pepper water at fancy restaurants.
The book is valuable in its scholarly review of existing articles, books and some first-hand interviews. . . . Yamashita's "Hawai'i Regional Cuisine" book is a valuable addition to our food history in Hawai'i. Let's hope he continues the research.
Samuel Hideo Yamashita is the Henry E. Sheffield Professor of History at Pomona College.
Find what you're looking for...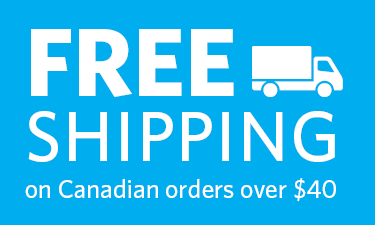 Publishers Represented
UBC Press is the Canadian agent for several international publishers. Visit our
Publishers Represented
page to learn more.