Haze
Jessica Kingsley Publishers
Seb is a loner. Brilliant with numbers but hopeless with people, he prefers the company of computers and his only friend, Guzzle. Things change for the better when he makes friends with Kristie, Madeline and Jen, and a new computer teacher - Miss Adonia - arrives. However, Seb is soon caught up in a web of computer fraud and lies and turns to Madeline's mysterious cyber friend for help.Weaving the facts of Asperger Syndrome into the story, this fast-paced book is acclaimed author Kathy Hoopmann's best novel yet and will be a riveting read for teenagers of all sorts and abilities.
'Haze is about Seb, a teenager with Asperger's. The author clearly has an intimate knowledge of children like Seb and the way she describes his feelings and actions will strike chords with parents, social workers, care workers and teachers. I think that it could be useful for schools where staff could use it in class as a vehicle for exploring diversity and difference. It could also be reassuring for some families trying to understand the dilemmas of living with Asperger's.' - Rostrum'As with all Kathy Hoopmann's books I thoroughly enjoyed this book. It is easy to read and, once again, is a book that I expect young people with Asperger Syndrome will be able to identify with.' - Communication'The descriptions of the various characters in this mini novel are in themselves vignettes of various problems encountered by adolescents, from cliques and alcohol consumption, to neglectful or abusive parents. The book is brief and the story is captivating enough to keep the reader's interest. By interweaving an assortment of characters throughout the story in various sub-plots, the author is able to elaborate on the intellectual and kinaesthetic experience of having Asperger's.' - Woodbury Reports Newsletter'An absorbing and intriguing story that highlights the strengths and weaknesses of a teenage aspie perfectly and believe me I should know!' - Luke Jackson, author of Freaks, Geeks and Asperger Syndrome: A User Guide to Adolescence
Kathy Hoopmann is an Australian author currently living in Dubai in the United Arab Emirates. She is the author of thirteen books for children and teenagers which sell widely in Australia, the UK, the US and the Middle East, and her books have been translated into ten languages.aWith a primary school teaching background, Kathy became intrigued by certain children'saunusual traits.a After many years of dealing with, and talking to, people with Asperger Syndrome, she has a wonderful insight into the mindset of Aspies.aaHer sensitivity to their strengths and weaknesses and her passion for bringing understanding of their ways to the general public, and her ability to encapsulate this in her literature, has made Kathy a household name amongst Asperger Syndrome circles.
1. Seb. 2. Madeline, Kristie and Jen. 3. Sleepover. 4. Rituals. 5. The Invitation. 6. Movies. 7. Grandma. 8. People From the Inside. 9. Violation. 10. A Life Worth Living. 11. Naughty Boy. 12. Decisions. Epilogue: After.
Find what you're looking for...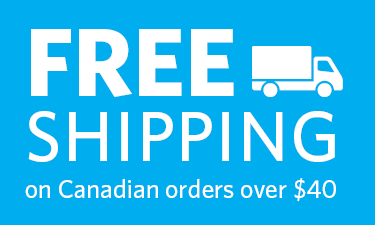 Publishers Represented
UBC Press is the Canadian agent for several international publishers. Visit our
Publishers Represented
page to learn more.