Healing Arts Therapies and Person-Centred Dementia Care
Jessica Kingsley Publishers
Offering practical advice for arts therapists and health care professionals, this book emphasizes the importance of putting the individual before the illness to provide holistic, person-centred support for people with dementia.The contributors are all practising healing arts therapists who show how music, dance and the visual arts can be used in partnership with person-centred care to promote improved memory, reduced anxiety, increased self-esteem, better communication and successful group interaction. They use case studies to demonstrate the ways in which therapists can encourage engagement of those with dementia with sound, touch, movement and visual forms, making this a positive and practical book for all those working to provide person-centred dementia
'I have long been a fan of this series of texts which do exactly "what they say on the tin", i.e. provide "jargon free guidance to carers of people with dementia". Person Centred Care and associated therapies are becoming increasingly recognised as playing a key role in the management of persons with dementia and have done much to shift thinking away from the traditional medical model towards more eclectic, holistic treatment... The editors have shown considerable skill in assembling a short series of articles from skilled therapists into an accessible guide suitable for all professional and informal carers... Many readers will find this an excellent introduction to untried areas of therapy and the excellent referencing is commendable... I would recommend this book to all professional careers in the field of dementia and also to bodies such as Age Concern and the Alzheimer's Disease Society who advise informal carers... This book should also be compulsory reading for all those who commission care for people with dementia at whatever level.'- International Journal of Geriatric Psychiatry'A fascinating insight into the contribution that art therapies can make to dementia care... This book makes two distinctive contributions: it makes the process of art therapy more accessible to practitioners from other disciplines, and it presents dementia care as a field of work that deserves more attention from art therapies.'- Cambridge University Press'This is an important and timely contribution to the field of arts and dementia; I welcome and highly recommend it to anyone interested in how to develop and maintain a truly person-centred culture of care. It is pocket sized and can easily be used as a reference for practitioners during sessions.'- The Journal of Dementia Care'This book provides insight and opportunity to explore artistic and person centred ways to communicate with individuals with dementia. Within the realms of art, dance and music, the author invites readers to refocus their interactions from problematic behavioural concerns to the "residual strengths" of the individual... Within the area of dementia care, this book moves away from traditional concerns about behavioural problems and offers the reader positive and encouraging methods that can access the "residual strengths" of the person with dementia.'- Doody Review
Anthea Innes has recently began work as a research fellow at the Centre for Social Research on Dementia, University of Stirling. Prior to this she was a lecturer with Bradford Dementia Group and continues to be involved in ethnicity and dementia research with BDG. Karen Hatfield is the director of Healing Arts Therapies at University Hospitals Health System - Heather Hill Hospital and Health Partnership. She is currently pursuing a master's degree in music therapy from Temple University.
1. Introduction, Roseann E. Kasayka.2. From the Heart into Art: Person-centred Art Therapy, Holly Queen.3. Dance/Movement Therapy: Partners in Personhood, Liat R Shustik and Tria Thompson. 4. Principles of Person-Centred Care in Music Therapy, Karen Hatfield and Natalie McClune. 5. Conclusion, Roseann E. Kasayka, Karen Hatfield and Anthea Innes. References. Index.
Find what you're looking for...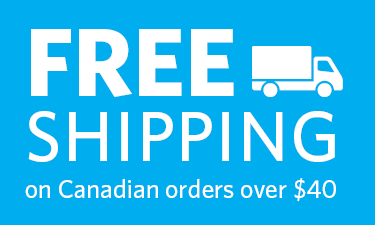 Publishers Represented
UBC Press is the Canadian agent for several international publishers. Visit our
Publishers Represented
page to learn more.