Healing for Adults Who Grew Up in Adoption or Foster Care
Positive Strategies for Overcoming Emotional Challenges
Jessica Kingsley Publishers
Positive and practical, this guide is designed to offer a route to recovery from grief and loss after adoption or long-term foster care.
Children growing up in adoptive families or foster care often have complicated feelings about the loss of their birth parents - feelings which become all the more complex as they gain independence and become young adults, and which can endure throughout their lives. Common life events such as entering new relationships, building a family or losing a loved one can give rise to difficult questions about their own childhood and identity. In this book, Renée Wolfs provides an accessible explanation of the feelings of loss and grief commonly experienced by adults who grew up in adoptive families or foster care, and how debilitating they can be. She provides grounded advice and strategies to aid recovery and provides the reader with a useful tool: The Circle of Connecting. The Circle provides strategies for healing from loss, spanning all seven elements of your life: your body, mind, heart, environment, past, present and future.
This book is essential reading for older teens and adults who need help in addressing feelings of grief and loss, as well as those who support them including adoptive and foster parents, social workers, counsellors and therapists.
Often when I am working with children and young people who are fostered or adopted around their life stories and processing their multiple experiences of loss I find they are not yet able to complete the journey towards integration. I have often wondered where these children will access support in adulthood to complete this process, agreeing as I do with Wolfs that the memory of these children's losses will be remembered in their bodies into adulthood, imprinted on their senses. I love that Wolfs locates the body at the centre of her seven element 'Circle of Connecting' developed specifically for adoptees and foster children to support coping with loss. In her book I hope motivated adult adoptees and foster children will discover a flexible framework to apply to their core losses, in which 7 elements are central: the body, mind, heart, environment, past, present and future. The reader is in control of the elements he wants to connect with in that moment in order to connect with himself and the past and develop new perspectives, feelings and thoughts about events past, the present and future. This is supported by case examples, practical suggestions and tools and an easy to read theoretical perspective on loss.

– Katie Wrench, Team Manager at the Therapeutic Social Work Team, Art Psychotherapist, Foster Carer and Co-Author of Life Story Work with Children Who are Fostered or Adopted
Although every adoptee and former foster child has his or her own story, I am convinced that each of them will recognise him- or herself in the many stories which have been recorded in this book with such respect and empathy, and that everyone can put this book to good use in his or her own way. Let yourself be inspired and moved by this lovely and intense book.

It deals with the pain of loss but with restoring connections, too.

It's about coming home, really.

– From the foreword by Marlene van Steensel, Founder of and trainer at Be4you2.nl and former foster child
Renée Wolfs has delivered a fundamentally important book for adopted adults and people who were in foster care. Those who were transracially or transnationally adopted, those who were adopted from, or remained in, the care system after a traumatic start in life, adopters, foster carers and birth relatives can all gain some insight into the emotional turbulence created by such losses and changes. Because of the many personal examples given by adopted adults and fostered people throughout the book, we can see that we are clearly not alone, even if we feel that we often are. Wolfs offers a neat and containing method to manage this myriad of emotions so that we can learn to accept and live with the losses and changes that visit us all during our lives.

– Jean Milsted, Registered Intermediary, Adoption Services for Adults, England
Renée Wolfs lives near Utrecht, the Netherlands. She specializes in communication, counselling and grief. She is the author of Adoption Conversations and More Adoption Conversations (BAAF) which are popular among many families of adopted and foster children. She has worked as a copywriter, information officer, counsellor and group coach. She writes columns and articles in adoption magazines and is an adoptive mother of three teenagers.
Acknowledgments, Introduction, 1. Coping with loss, 2. Mourning the core loss, 3. The circle of Connecting, 4. Contact with your birth family, Bibliography, Additional reading, Appendix
Find what you're looking for...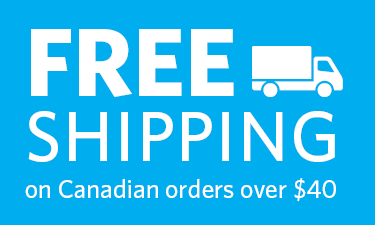 Stay Informed
Receive the latest UBC Press news, including events, catalogues, and announcements.
Publishers Represented
UBC Press is the Canadian agent for several international publishers. Visit our
Publishers Represented
page to learn more.