$33.95

Back Order
Ships in 4-8 weeks.
GO TO CART
Healthy Attachments and Neuro-Dramatic-Play
Jessica Kingsley Publishers
Breaking new ground in the areas of attachment and child development, Sue Jennings introduces the concept of 'Neuro-Dramatic-Play' exploring the sensory experiences that take place between mother and child during pregnancy and the first few months after birth. She explains how this interaction, that is essentially 'dramatic' in nature, is of crucial importance for the infant to develop a healthy brain, strong attachments and future resilience.Based on sound experience and observation, this book consolidates current theories of neuroscience, attachment and therapeutic intervention and challenges commonly held psychoanalytic ideas of child development. By expanding on the often narrow view of what is understood by attachment, this book makes a strong case for early years inclusion of play and arts therapies. Neuro-Dramatic-Play is also discussed in relation to fostering and adoption, teenagers and young adults, and children with developmental or cognitive disabilities.This accessible text will interest all therapists and practitioners who work with children and teenagers, including child psychotherapists, psychologists, social workers, paediatric and perinatal nurses, paediatricians, child psychiatrists and play and arts therapists, and post-graduate students.
'Jennings provides a refreshing and informative approach to looking at the needs of the new born baby which is innovative and backed up with research. Her contribution in this area is particularly fascinating and insightful and it illustrates so well, the solid foundation of her concepts.'- British Association of Play Therapists Magazine'This is a highly accessible and refreshing text which would be a valuable resource for every therapist's toolkit; and is equally relevant to a wide range of professionals working with children and families.'- British Association of Play Therapists Magazine'In this book, Sue Jennings describes her groundbreaking theory of Neuro-Dramatic-Play. According to this theory, the foundation for a secure attachment is formed by a mother's playfulness with her baby during pregnancy and the first six months of life. Highly recommended!'- Charles E. Schaefer, Ph.D., RPT-S, Professor Emeritus, Fairleigh Dickinson University, Teaneck, NJ, and Co-founder and Director of the Association for Play Therapy, Clovis, CA.'This heartfelt book offers practitioners and parents exceptional guidance about how to engage a baby or child in vital dramatic play as soon as it makes its presence known. Its pages brim with fun activities, sound reflections on their rationale, and above all, with authoritative optimism.'- Dr. Alida Gersie'In NDP, Sue Jennings exploresathe little understood process of the early shaping of the brain on theaprimitive,aunconscious and nonverbal stage of mother-child interactions.aOn thisajourney, she brings to bear her considerable experience, solid intuition, and large heart. While most theoreticians tend to become too theoretical in the face of the unknown, Sue Jennings stays grounded in the body, intimate relationships, and moment-to-moment experience -aa methodology sorely needed in the synthesisaof neuroscience, human development and adult life. I recommend that youatake thisajourney with Dr. Jennings.'- Louis Cozolino, Ph.D. is a professor of clinical psychology and the author of The Neuroscience of Psychotherapy'Sue Jennings emphasises playfulness as a critical component in the early stages of developing attachment relationships and she highlights its contribution to neurological development. She provides a useful introduction to an important area; this book will entice and provide guidance to a range of practitioners, and parents, to engage in creative care of young infants and vulnerable others'- Eileen Prendiville, Director and Core Trainer of Children's Therapy Centre, Ireland'Another fascinating book by Dr Sue Jennings which gives an insight into the importance of a mother's relationship with her unborn child and their interactions during the first six months. NDP builds the foundation for healthy attachment play and compliments the EPR paradigm. Examples of NDP enable the reader to identify what usually comes naturally in the development of healthy attachments. The extensive list of activities, games and interactions suggested by Sue will be invaluable for my therapeutic work in the future.'- Sharon Morgan, Senior Social Work Practitioner and Play Therapist
Sue Jennings' career in professional theatre, play and dramatherapy, and social anthropology spans over 50 years. She is currently Honorary Fellow ofaRoehampton University,aPresident of the Romanian Association of Play Therapyaand Dramatherapy, Founder Member of the British Association of Dramatherapists and Dramatherapy Association of the Czech Republic. She is Honorary Advisorato WCCL (India) for their Arts become Healing training, and to the Irish Association of Play Therapy.aIn 2002 she was awarded the Gertrud Schattner Plaque for 'Excellence in Practice and Education in Drama Therapy'. She has published over 30 books, including Introduction to Developmental Playtherapy: Playing and Health and Introduction to Dramatherapy: Theatre and Healing - Ariadne's Ball of Thread, also published by Jessica Kingsley Publishers.
Foreword by Dennis McCarthy. Introduction: Neuro-Dramatic -Play - Its Roots in Attachment and Play, Theatre and Ritual. 1. NDP - Definitions and Theories. 2. NDP and Attachment. 3. NDP - Play and Play Therapy. 4. NDP, Pregnancy and Birth. 5. NDP Childbirth and The First Six Months. 6. NDP and Resilience and Empathy. 7. NDP and Children with Attachment Needs. 8. NDP in Fostering and Adoption 9. NDP with Teenagers and Young Adults. 10. NDP and Children on the Autistic Spectrum. 11. NDP and Children with Learning Difficulties. 12. NDP for Practitioners. Appendix 1 - NDP - 6 Months Before and After Play. Appendix 2 - Embodiment-Projection-Role (0-7 years). Afterword by Mooli Lahad. References. Index.
Find what you're looking for...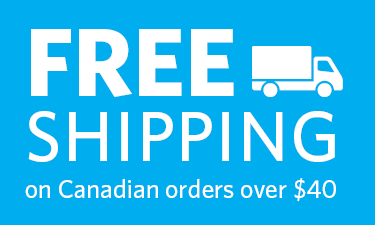 Stay Informed
Receive the latest UBC Press news, including events, catalogues, and announcements.
Publishers Represented
UBC Press is the Canadian agent for several international publishers. Visit our
Publishers Represented
page to learn more.